No Requirement Of Full Lockdown In Tamilnadu Says Minister Subramanian
Sophia Loren (Author)
Published Date :

Jan 11, 2022 15:30 IST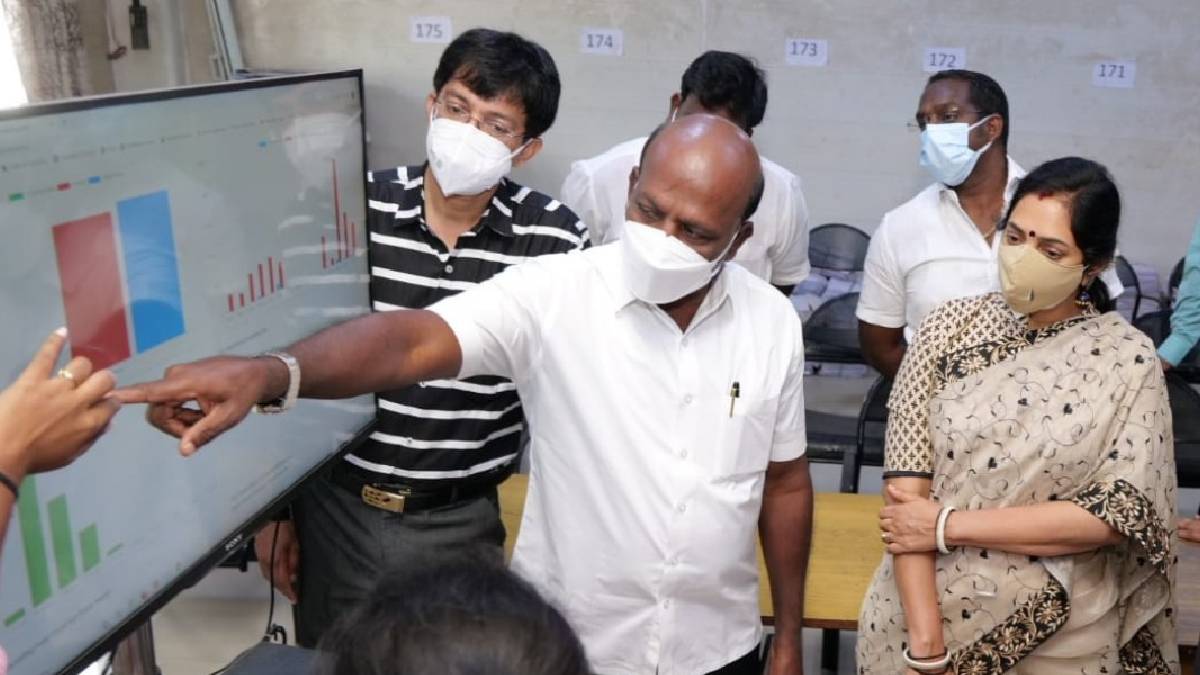 Minister for Health and Family Welfare of Tamil Nadu Ma Subramanian has said that it is not possible to announce a complete lockdown after Pongal. Mr Subramaniam said that the existing restrictions were sufficient and that the full lockdown would not be announced considering the people's living standards.
It has been reported that a full curfew is likely to be imposed after the end of the Pongal festival. As people gradually recover from the economic downturn caused by the implementation of the Corona lockdown, people are beginning to think about how to deal with another complete lockdown. Minister for Health and Family Welfare of Tamil Nadu Ma Subramanian has explained that there is no possibility of a full curfew in this situation.
Minister Subramanian personally handed over the Pulse Oximeter equipment to those suffering from the coronavirus and living alone at home in Thiruvanmiyur, Chennai. He later inspected the Saravana Counseling Center at the Adyar Zonal Office, then accompanied by Chennai Municipal Commissioner Gagandeep Singh Bedi, Principal Secretary to Government Dr J. Radhakrishnan IAS and Member of Parliament Tamilachchi Thangapandian.
The minister, who met reporters, said, "the daily Covid cases in Tamil Nadu was increasing by 2,000. We are isolating ourselves at home as advised. Those who are isolated at home should be tested on a pulse oximeter in the morning and evening. If it falls below point 92, you should go to the hospital immediately."
In Chennai, 26,000 people are currently undergoing corona treatment, of which about 21,987 are homeless. People with co-morbidities are more likely to come to the hospital. People with mild symptoms can be isolated at home. 178 volunteers have been appointed to monitor homeless people in Chennai.
இன்று மாண்புமிகு தமிழக முதல்வர் @mkstalin
அவர்களின் வழிகாட்டுதலின்படி சென்னையில் நோய் பாதித்த பகுதிகளுக்கு சென்று மக்களுக்கு #Pulse #oxymeter கருவிகள் வழங்கப்பட்டது மற்றும் சென்னை பெரு மாநகராட்சி சார்பில் மருத்துவ ஆலோசனைகள் வழங்கப்பட்டது. #Masubramanian #TNhealthminister pic.twitter.com/XxUqrNNy5N

— Subramanian.Ma (@Subramanian_ma) January 11, 2022