One And Half Year Bavishka Fell In Hot Oil And Burns To Death In TN
Sophia Loren (Author)
Published Date :

Jun 14, 2022 11:09 IST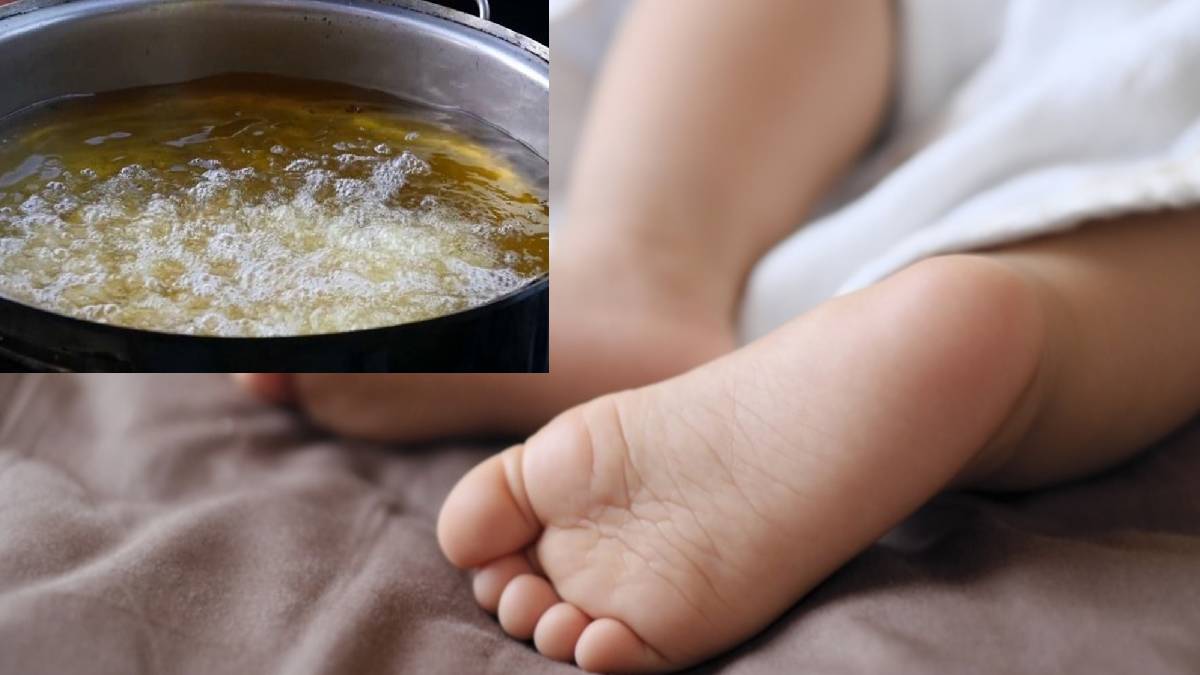 The one and half year child fell into a boiling oil pot and jumped to his death in Kanchipuram. This incident has caused a great stir in and around Tamil Nadu.
Balamurugan and his wife Shalini hail from Palnallur village near Sriperumbudur in the Kanchipuram district. The couple had a one-and-a-half-year-old daughter, Bavishka. Meanwhile, Bavishka was playing next door on the evening of the 7th. Shalini was busy preparing 'murukku' for a family gathering. After finishing her duties, Shalini chose to return with her baby girl. She kept the vessel with the boiling hot oil outdoors after she finished frying the murukku.
The young child, who liked to play in the water, confused the oil for water and approached the vessel. At that time, the child slipped in the boiling oil. Following this, the parents were shocked to see that the baby had fallen into the oil pan. The baby was immediately rescued and admitted to a nearby hospital for treatment. The child sustained serious injuries in the thigh area. Following this, he was admitted to Sriperumbudur Government Hospital for treatment. Later, they were taken to Kilpauk Government Hospital for further treatment.
Doctors were giving intensive treatment to baby Bavishka there. In this condition, the child died tragically yesterday without any treatment effect. The incident has caused great grief among parents and relatives.
When the parents contacted the police about this, it was revealed that the accident took place because the parents were a little careless. Police have registered a case and are investigating the incident. The death of a one-and-a-half-year-old child who fell into boiling oil has caused the tragedy in the area.