Polytechnic Student Shot Dead in Chennai creates Panic among the Public
Vijayan Sankar (Author)
Published Date :

Nov 05, 2019 19:00 IST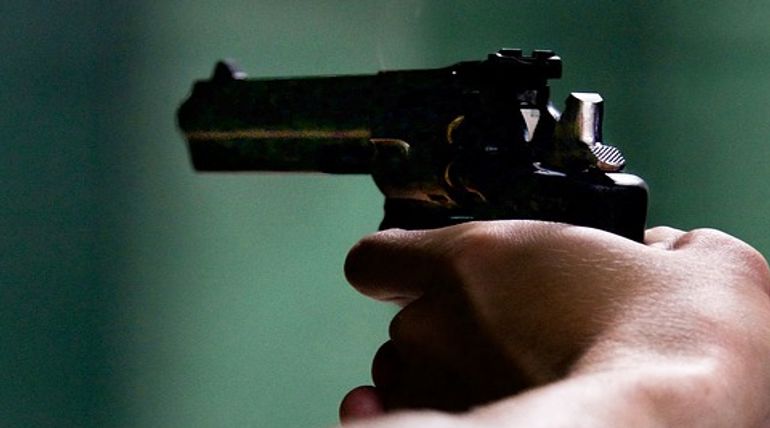 Student shot dead in Chennai, and his friend escapes with the gun:
An American style shootout, which killed a young polytechnic student, has happened near Tambaram in Chennai. Thalambur police have arrested one of his friends, and search is underway over the accused who ran away with the gun. This Hollywood style shot and run has created panic among the Vedamangalam residents. Police and the public are unaware and confused about how a young boy could get hold of a gun and was also able to shoot the other boy right on the forehead like in movies.
What happened in Vedamangalam for a young student to be shot dead?
Mukesh Kumar is a third-year student in a polytechnic college. He and his two close friends Vijay and Udaya, who are brothers, were playing video games in his house. His parents were out of work, and these youngsters, as usual, continued with their video game. Udaya was playing outside the home while Vijay and Mukesh Kumar were playing inside the house. Suddenly Udaya has heard a gunshot and saw Vijay run away from the house. He went inside only to see Mukesh on a pool of blood and a bullet hole on his forehead.
Hearing the gunshot, the neighbors rushed into the house and took Mukesh to a private hospital. Then he was taken to Chrompet government hospital and also to Chennai Rajiv Gandhi hospital. But on the way, he died pathetically. Thalambur police are investigating Udaya, and a search is on for Vijay. Only Vijay, who was allegedly alone with Mukesh, can reveal the truth of what happened and how he was able to have a gun to shoot Mukesh.
Gun & Games
We got so much opinion from the public when we took this incident to a public opinion poll. A few public notices are mentioned here.
In this internet world, video games have become the reprieve for not only children but also youngsters. Not much hope for the future, and watching what they want rather than the truth, they start playing video games all the time. And the game's marketers with MBAs from world-renowned universities lure these young minds in all ways and get them stuck to it without thinking or doing anything.
Only when they come to a stage, where they have to earn for a living, they realize the reality and don't know what to do. The best alternative is drug abuse and violent incidents like what happened today to Mukesh Kumar. Parents should keenly watch the youngsters' behavior and see that they do not have much idle time or with video games or the internet. It could save their children not to be lost like Mukesh. It is a developing story and waits for the next report shortly.