Tamil Nadu Weather Alert Today by Balachandran, Rain Continues to Four Days
Vijayan Sankar (Author)
Published Date :

Oct 19, 2019 15:53 IST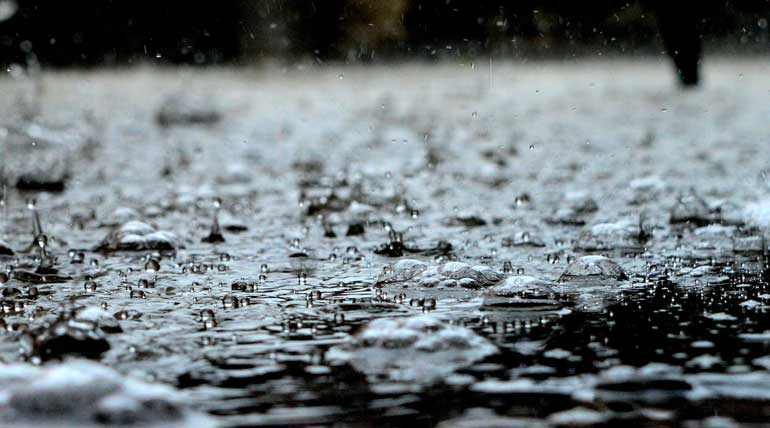 Rains to lash Tamil Nadu for another four days, but will it spare Diwali? Director of the Chennai Regional Meteorological Center Balachandran is the center of news once again. As he predicted, the northeast monsoon brought good rains for many parts of Tamil Nadu in the last four days.
Yet he has predicted four more days of heavy rains. But will Diwali be spared from the rains for people to go to theaters, burst crackers, and show off their new dresses is not clearly answered by him.
But is it correct to not want rain for Diwali, or pray for rain to bring cheers to farmers is the confusion for many Tamil Nadu people now.
Last four days of northeast monsoon rains: As predicted by many weather reports, there were widespread rains across Tamil Nadu for the past four days. It was severe in some places and the average in many areas.
The highest recorded was in Devala in Nilgiris district with 13 cm and 7 cm in Vedachanthur of Dindigul district. Balakrishnan in a PRESS meet now confirmed that there will be severe to moderate rains in some parts of Kanyakumari, Tirunelveli, Ramanathapuram, Delta districts, Pudukottai, Ariyalur, Perambalur, districts along the Western Ghats like Coimbatore, Nilgiris, and Dindigul.
As far as Chennai is concerned, there will be sporadic rains in some places. It is not advisable for Fishermen not to venture into the seas of Kerala, Karnataka, and mid-Arabian sea on 19th, 20th, and 21st October for fishing. The rains of northeast monsoon are said to continue for another four days and be active in the current week.
Diwali and rains: Whenever there is Diwali, either in October or November, the rain comes in many parts of Tamil Nadu. It is the same this year also. When asked explicitly about showers for Diwali, Balakrishnan answered as per today's situation, Diwali will have showers. Also, he said there is a low pressure in the east-central Arabian sea, which may move towards Tamil Nadu and cause rains for the next four days.
2019 rains of northeast monsoon will be over soon. But will it be enough for the water scarcity of Tamil Nadu, especially in cities like Chennai, Coimbatore is the big question for elders. For the business people and for youth and the children the big worry is will it rain on Diwali.