Rajinikanth tweets strongly against the death of father and son in Sathankulam
Vignesh Subbaian (Author)
Published Date :

Jul 01, 2020 16:07 IST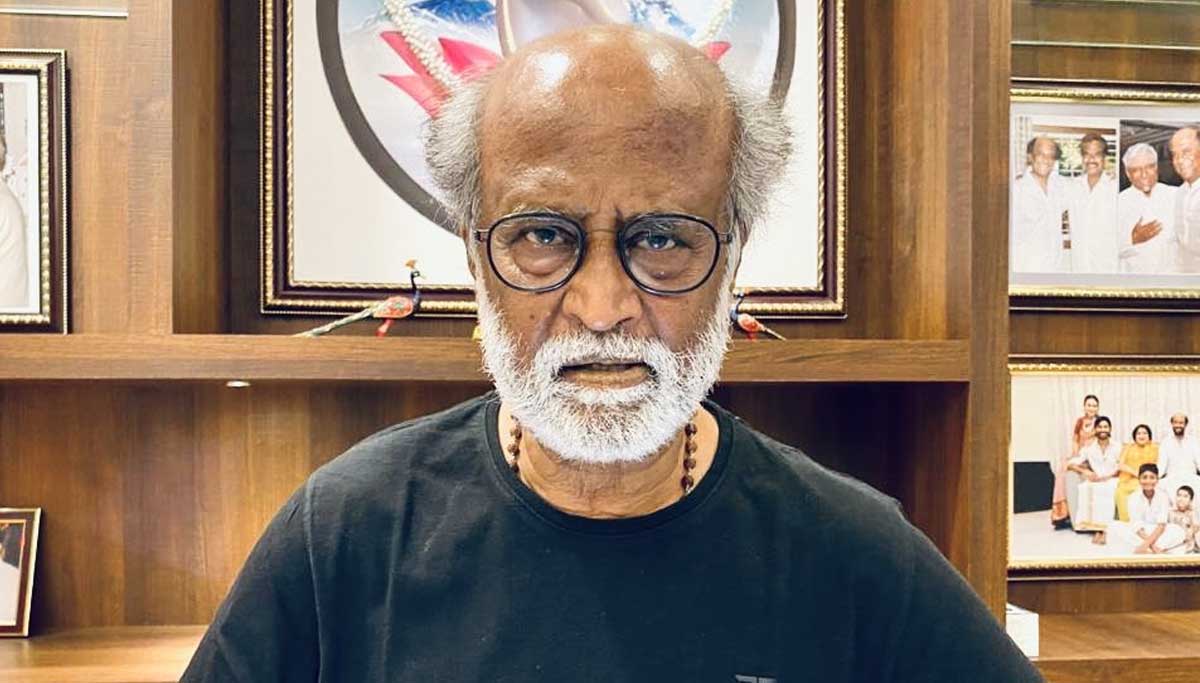 Rajini tweets strongly against the death of father and son in Sathankulam: Nearly ten days after the death of father and son in Sathankulam, Actor Superstar Rajinikanth has today July 1 strongly condemns those responsible for it in his Twitter handle. Earlier his publicist and long time associate Karate Thiagarajan informed that Rajinikanth conveyed his condolences to Jayaraj and Bennix. Rajinikanth's tweet was re-tweeted by 6,500 people within an hour. The Sathankulam tragic incident is alleged to be the reason for the transfer of 39 IPS officers in Tamil Nadu.
Judicial Magistrate threatened is condemned by Rajini: Rajini, in his tweet in Tamil, has also condemned the police for their behavior against the Magistrate. Even a judicial magistrate needs protection to investigate the tragic incident in Sathankulam police station. Also, Kovilpatti judicial magistrate was investigating the incident only on the orders of the division bench of the Madurai High Court.
It seems that a constable Maharajan in front of an ADSP D.Kumar and deputy DSP C.Parthapan has threatened the Magistrate. On the Kovilpatti magistrate e-mail report to the Madurai division bench judges P N Prakash and B Pugalendhi, all the three were asked to appear before them.
But the additional advocate general Chellapandian submitted an unconditional apology on behalf of the three policemen. Hence contempt proceedings have been initiated against the three suspended policemen now.
Rajini's tweet: Though belated by more than ten days and after most of the celebrities and other people up in arms against the police brutality against the death of father and son, now Rajini's tweet strongly condemns it. He says that those responsible for the brutal killing should not be left out at any cost. The way the police behaved even with the Magistrate is shocking was his contention.
Sathankulam police station: Still, there is no murder case registered in the death of the father and son by the police. Nearly 24 police personnel of the station have been either suspended or transferred. But no case registered against the inspector or the two sub-inspectors or anyone in the station for the death of the father and son.
It is even after the Madurai High Court mentioning there are enough grounds to register a murder case against the policemen responsible for it. Chief Minister initially said that the death is due to ailments of the two and then wanted the case to be transferred to CBI. Minister Kadambur Raju says it is not a custodial death as the father and son died in Kovipatti jail.
After the Madurai high court orders, the case is now handled by the Tirunelveli range DIG of CBCID. Anil Kumar the CBCID DSP is now to investigate the case. And the whole of Tamil Nadu and many in India wants to know about what is the action taken against those responsible for the death of the father and son in Sathankulam.