Rajinikanth praise for action against Karuppar Koottam
Vignesh Subbaian (Author)
Published Date :

Jul 22, 2020 14:21 IST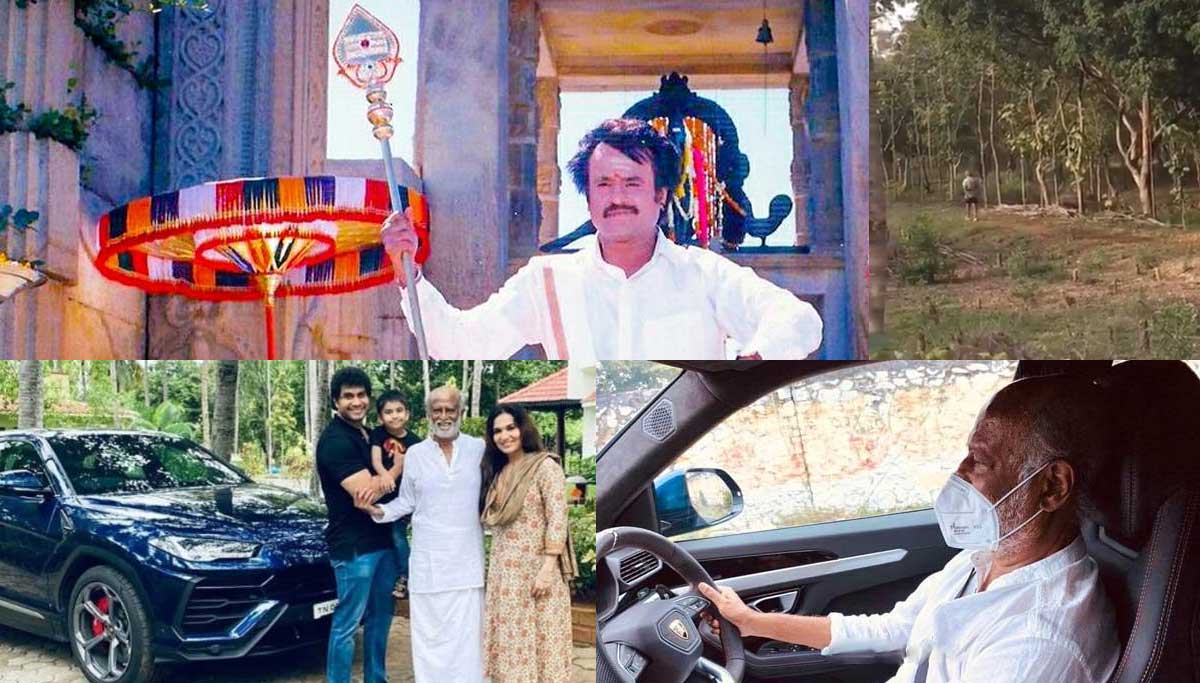 Rajinikanth praise for action against Karuppar Koottam: Rajinikanth today, July 22, has praised the Tamil Nadu government for its swift action against the Karuppar Kootam YouTube channel people. In his twitter handle has strongly condemned the action of the owner and workers of this channel who maligned the words asking Lord Muruga to safeguards the several body parts.
The said Kanda Sashti Kavasam is recited by millions of Hindus even today to be safe from the evils. Rajinikanth said that those who did this nasty deed of maligning Lord Kanda to be never forgotten in life has been given the right punishment and also removing the videos. He also wanted no more actions against religion and against God.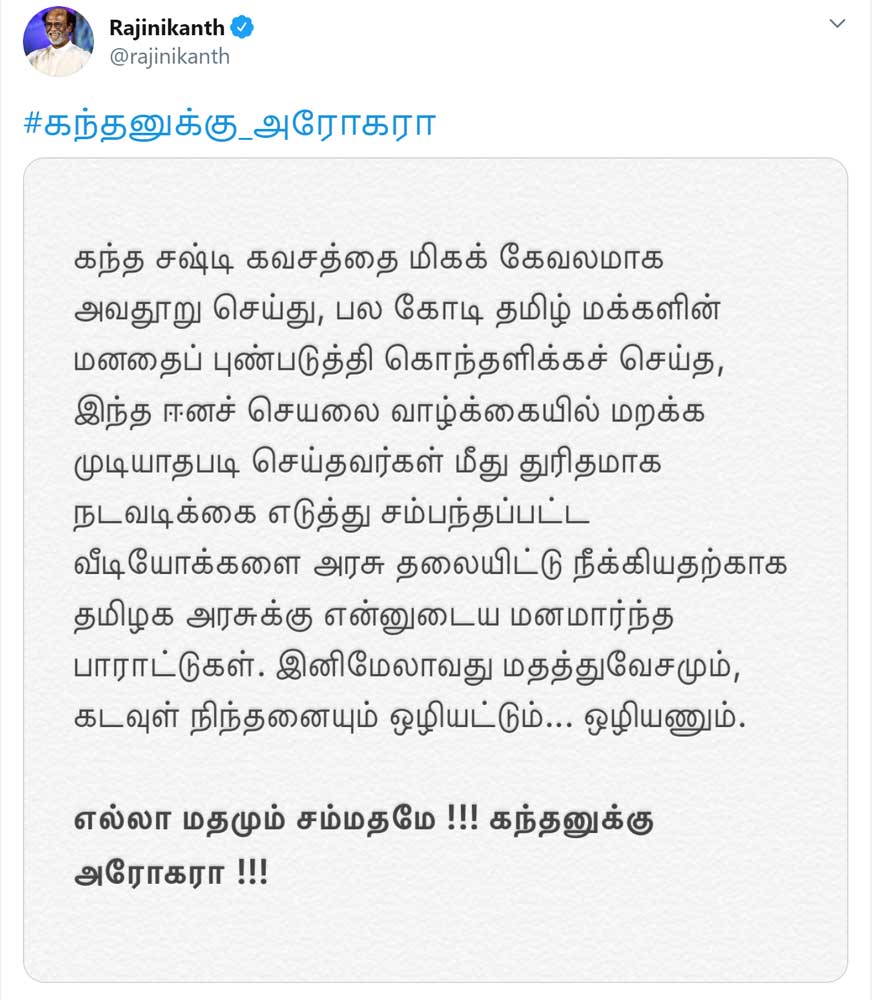 Rajini sets the internet on fire driving a Lamborgini: Rajini proves to be a superstar even in these times of the corona crisis. Yesterday, July 21, not only in the social media, even in mainstream national news channels in India reported about Rajini. It was not for a big political announcement or a new film, but just about Thalaivar driving a Lamborgini. Wearing a mask and a seat belt made national news of the superstar even 69 years of age.
The disappearance of Rajini from Poes Garden: On the Adi Amavasai day on July 20, Rajini went missing from the Poes Garden house. Usually, he will be spotted exercising at 5:30 AM every day morning here. But he was not there on that day, and people were wondering where he must have gone. But it was the days out for Rajini in the world's one of the famous and costly car Lamborgini.
He was accompanied by his daughter Soundarya, her husband, Visagan, and child. They were heading to the farmhouse in Kelambakkam. Again Rajini started his routine exercising in nature surrounded Kelambakkam's house at 5:30. All these pictures were doing rounds in the social media from yesterday morning to be on the top trends.
Thalaivar's vow forty years ago: Also, many nationalized channels reported of Thalaivar's day out. Some even went to the extent of finding news of Rajini sent out of the AVM studio to walk on the Arcot Road more than 40 years ago. It is said to have happened during his start of a film career. Rajini had some differences with the producer of the movie he was acting.
He was sent out of the studio to walk back to his place. It seems that Rajini took a vow that soon he will be coming in a foreign car to the AVM studio, failing which he is not Rajinikanth. It has been decades he had fulfilled his vow, and even his now recent driving is making headlines nationally.