Rameshwaram Temple Money laundering case will be taken over by CB-CID
Anusha Sathish (Author)
Published Date :

Nov 05, 2019 18:39 IST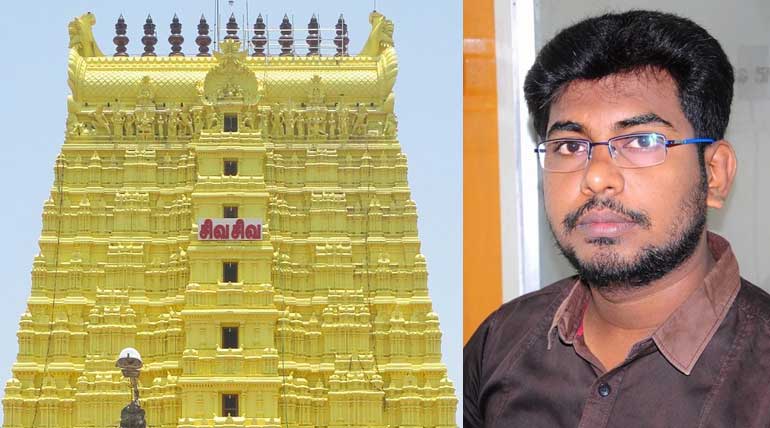 Rameshwaram Temple Money laundering case will be taken over by CB-CID: A case has been filed on account of money laundering of Rs 74,00,000 in Rameshwaram temple against Sivan Arulkumaran. In order to facilitate the pension scheme and to speed-up the process of settlement on retirement or sudden death, in the name of provident fund, a small amount was deducted from the employees' payout, and some percentage will be deposited by the temple management.
From the supervisor of the temple till the Archagar (those who perform pujas to deities) and helpers altogether, 89 employees are working in the temple. For some years, it is observed by the bank officials that the PF deposit fund is not being paid, and there are no records supporting the same.
A notice has been issued by the bank addressing to the authority of the temple management. Kalyani, the temple authority, took over the charge and found that one of the employees, "Sivan Arul Kumaran," has swindled the money for a longer time. The swindled money has been used for his personal reasons.
Kalyani reported the same to the police in-charge of the crime activities. This case has been moved to the court, and under the Rameshwaram District Court Magistrate Jaya Britta, the case has been taken for trial. The official documents pertaining to PF deposits and the banking documents shockingly reveal that the money has been laundered, and duplicate receipts are in place.
Following this, a case has been filed against the accountant Raveendhran and the computer operator Sivan Arul Kumaran. But Sivan Arul Kumaran has gone missed while Raveendhran has been arrested. The police found Sivan later and arrested him. He has applied for bail but in vain. He appealed to Madurai High Court.
Sivan said, "My position is temporary in the temple, and I have absolutely zero connection with this money laundering case. In order to save someone, they chained me in this case." Judge Swaminathan from Madras High Court has ordered the case to be transferred to CB-CID.