Restrictions Are Now Being Tightened In Public Places In Chennai
Thangaraja Palaniappan (Author)
Published Date :

Jul 15, 2021 16:26 IST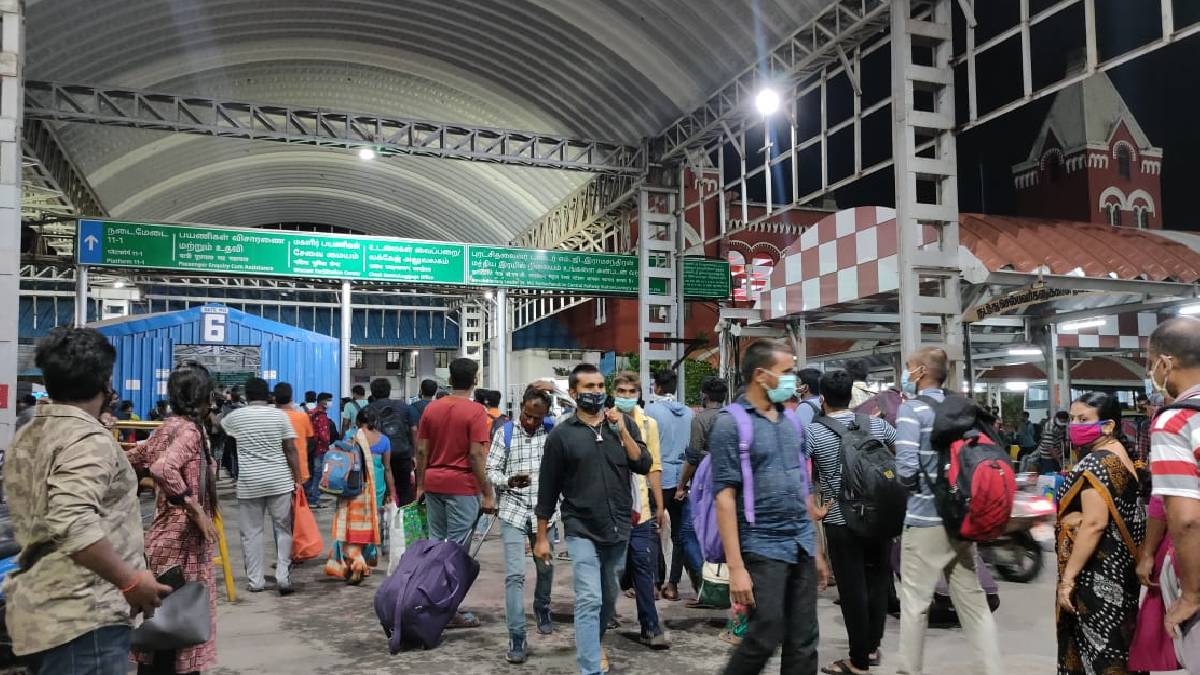 In Tamil Nadu, the Government has imposed a relaxed curfew following the reduction of corona infections in recent days. Following this, it has been reported that the Chennai Corporation has decided to set up an action to monitor in conjunction with the police at crowded places in shops, private companies, shopping malls and vegetable markets in Chennai.
According to a press release issued in this regard, the Chennai Corporation has been working with the police to ensure that the public is following the Covid protocols in all public places. The Government is taking the necessary actions that stop the increase of the spread.
An individual monitoring team has been placed in this regard. Surveillance work has been intensified by this support team to ensure that safety procedures are correctly followed. Accordingly, security measures should be taken to prevent coronavirus infection in shops, private companies, shopping malls, vegetable stalls and other shops under the Metropolitan Corporation of Chennai.
Monitoring teams have been set up in collaboration with the police on behalf of the Chennai corporation based on information received that the public is increasingly coming to the areas like are shopping malls and parks during the weekends as the curfew has been declared with relaxation at present.
Customers and employees should follow safety guidelines such as wearing a mask, following social distancing, washing hands at regular intervals and sanitizing the hands. In addition, the owners of the concerned companies must ensure that the restaurants, businesses, workplaces, and stores operate with 50 per cent of the customers. Employees who work in a particular place and customers who come to the store need to be checked for body temperature with a thermal scanner, and this must be the regular practice.
Employees are required to wear masks and gloves. Employees and customers need to sanitize their hands before entering the place and need to wash hands, and it should be mandatory at the entrance of stores. Employees and customers should be allowed inside the store only after washing their hands with sanitisers.
Strict action will be taken against the concerned shops and shopping malls under the Epidemic Diseases Act of 1897 if the inspection of the monitoring committees reveals some lack of security arrangements and if the covid protocols are not followed. Therefore, the Metropolitan Corporation of Chennai is requested to strictly adhere to the standard security measures of the Government in public places such as shopping malls and shops on weekends.