Sasikala Prison Rule Violation in Parappana Agrahara
Sivaranjani Soundararaj (Author)
Published Date :

Oct 09, 2019 17:31 IST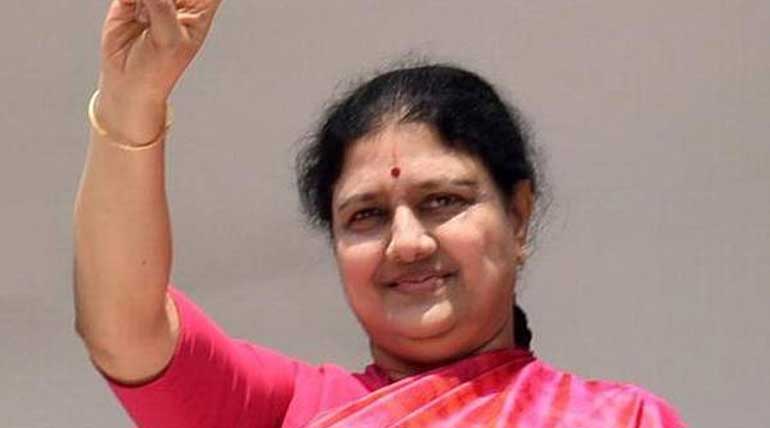 Sasikala Prison Rule Violation in Parappana Agrahara: The Supreme Court has sentenced four years of imprisonment for Sasikala, Ilavarasi, Sudhakaran for the crime of accumulating illegal assets in 2017. Despite the court order, Sasikala and Ilavarasi prisoned in the Parappana Agrahara jail in Karnataka.
Complaint Filed by DIG Roopa:
Tamilnadu chief wealth corruption prisoners Smt. Sasikala and Ilavarasi are facing problems after imprisonment too. The suspicious case of prison rule violation by the two prisoned ladies is at the throb presently.
DIG Roopa of Karnataka Police filed a case against Sasikala and Ilavarasi, stating that "Two prisoners involved in non-regulatory acts of cooking and using additional cells in Parappana Agrahara Jail". Dr.Uma working in prison informed Roopa about the separate cooking activity in the jail for Sasikala by a convict named Ajantha.
DIG Roopa filed a complaint from the doctor's information stating the use of cooking utensils and the entire corridor with five cells by Sasikala and Ilavarasi in prison. In the first months of jail, Sasikala's food tested by doctors prior to eating; There is no induction or stoves in those days, Roopa affirms her complaint.
Inquiry Commission by Ex. I.A.S. Vinay Kumar:
DIG D.Roopa's complaint has been allotted to inquire by the Retired collector Vinay Kumar in Karnataka. The commission underwent examination in the cells of Sasikala and Ilavarasi for betrayal by Roopa.
The inquiry commission report by Vinay Kumar:
There were no utensils in the cells during the examination.
Some traces of turmeric powder on the shelves in Sasikala's room proved suspicion of cooking.
Some disposed of vessels are in the corridor and other convicts cells, stated by oral evidence.
The empty five cells had curtains for the two lady convicts use.
Separate visitor entry book for Sasikala.
The entire block and the corridor were open to Sasikala and Ilavarasi alone.
The discontinuation of testing food from the jail kitchen by duty doctor for Sasikala as per order from Chief Superintendent marked oral evidence.
From the examined evidence, the system of having a special facility on the first floor is true for visitors of prisoners. Despite a separate register for Sasikala's visitor maintained is a violation.
Beforehand case for going out from the jail for shopping by Sasikala has not been proven. The officials behind it inquired for footages of Sasikala outside the prison and ended up the suspicion.
Narasimha Moorthy, a Senior Advocate of Karnataka, states that there are no chances of moral pre-release for Sasikala before the sentence of 4 years imprisonment by the Supreme Court.
Shyam, Senior Press official, declares that the inquiry report is not a big deal until the government takes charge; According to my knowledge, Prisoners can use the empty cells with permission from officials.
The report passed by the inquiry commission needs approval for further allegations.