Seeman Requests Government to Make Attur, a New District
Anusha Sathish (Author)
Published Date :

Nov 18, 2019 15:50 IST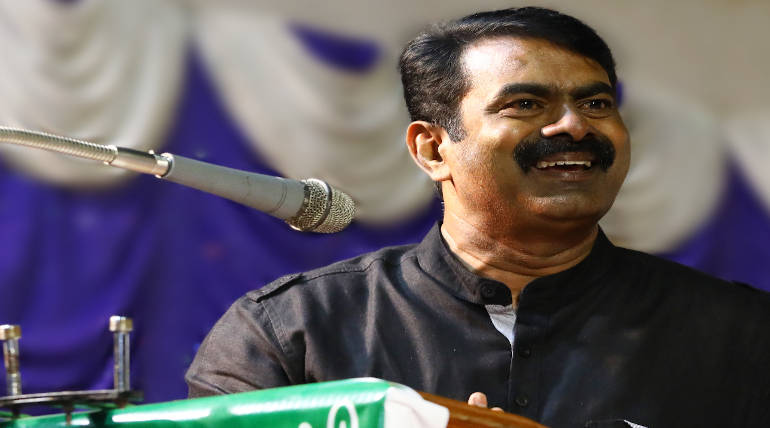 Attur is not announced as a district – Toss is still in the air even after a 3-years requisition.
Salem is a district of 34.82 lakh population, and Attur is the place where many people are living. Attur is flooded with people to the extent where the same could be announced as a separate district and basis the same a request has been submitted before three years, but till now, there is no concrete response on the same.
It is not new to announce new districts in the state, and it is indeed a good move to drift the economy and uplift the state. "The places which are not asked for separate district honor are given the same, but Attur is not considered so far for the honor is intriguing me a lot," said Seeman, Leader, "Naam Thamizhar Katchi."
The number of districts has gone a steep increase to 37, and government order has been issued for the same. This would have been considered to facilitate management; otherwise, every single approval or anything related to bureaucracy will take much time. Appreciable act indeed by our Chief Minister Edappadi Palanisamy in conferring district honors to some of the places, but it is his own district, Salem, which is failed from notice.
After Salem, Attur is considered the biggest town in Salem. For any emergency reasons to be attended by the collector, it takes 3 hours for commuting. People are becoming prey for travel.
In line with the concerns, Sengavalli, Bethanayakanpalayam panchayats, municipalities within the Attur radius, and corporations in that radius along with Attur should be considered a separate district. Even people from the district are protesting for the same. Unanimously, on independence day, it was decided to give the district stature, but the same has to be officially announced by the government soon.