Coimbatore Shree Devi Textiles Donates Rs. 1 Crore to TN Government to fight CoVid-19
Anusha Sathish (Author)
Published Date :

Mar 31, 2020 12:40 IST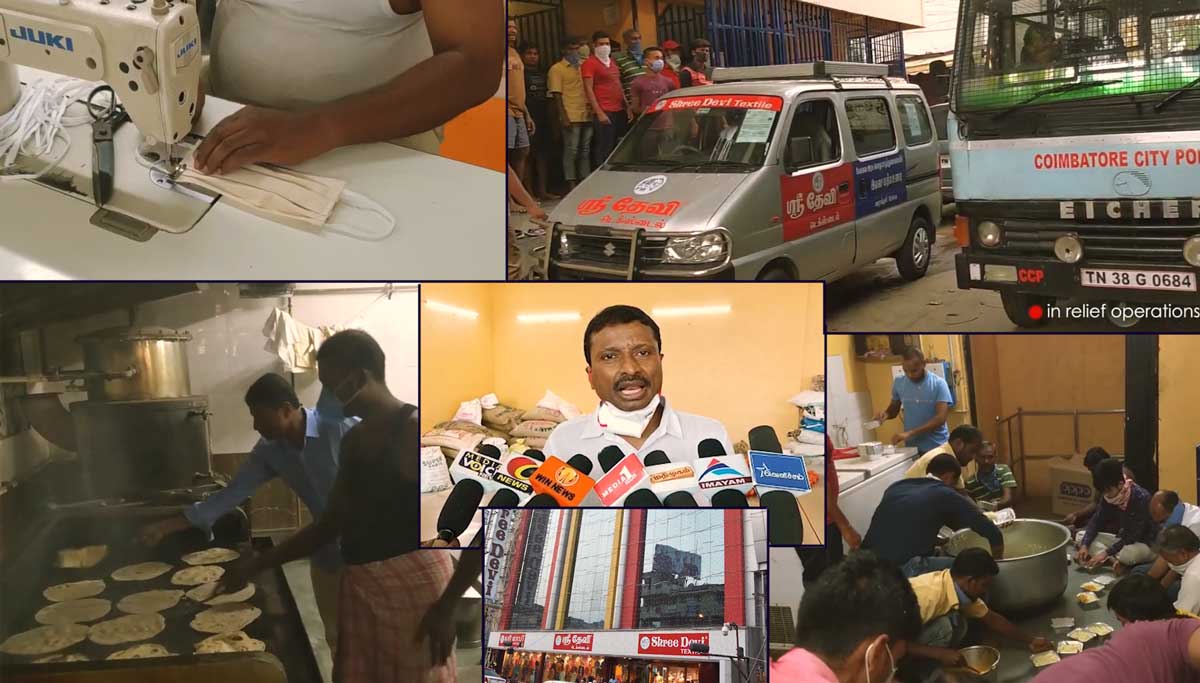 Shree Devi Textile proves its expertise in CSR activities yet again: Corporate Social Responsibility activities come under the purview of discussion at this crisis stage. Corona pandemic has become the talk of the world, and in India too, it has costed some lives. Tamil Nadu, though exposed to a smaller number of infections initially, the numbers are spiking.
At this stage of predicament, it is necessary that the government needs aids from the people and the entrepreneurs. Shree Devi Textile, based out of Coimbatore, is an epitome of extending service to its community. For Corona Crisis, the company has donated Rs 1 crore a whopping amount for the first time from an entrepreneur, the government receives.
The Managing Director, Mr. P. Sivaganesh, is a strong devotee of Velliangiri Shivan. The god-fearing person has done multitudinous social activities. To avoid cattle slaughter, which is also one of the hottest subjects in the country, Siva has a farm that takes care of the cattle, which are found to be of no use but living.
There is a placard from the company which states, "We are not accepting any donations and if at all you want to give anything, fetch me a cow which is contemptible but can only be slaughtered. Save those cows and give it to us, and we provide the best nourishment till it breathes its last." Moved by this, right?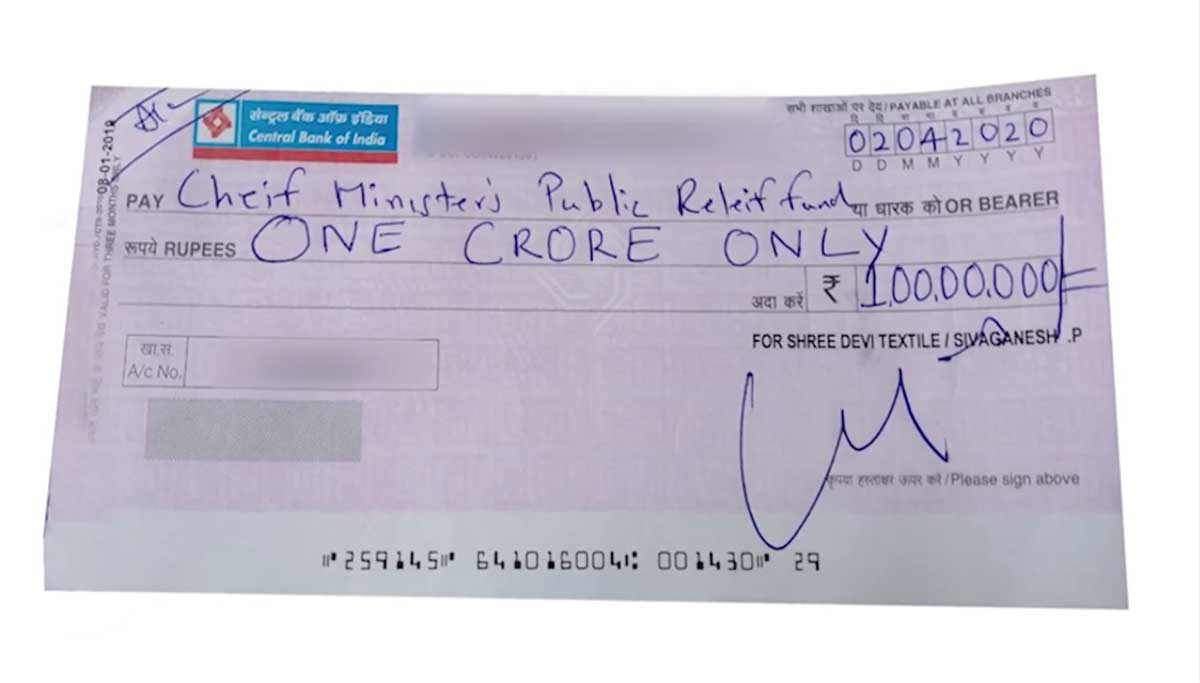 At this crucial stage of tiding over the corona crisis, the company has donated Rs 1 cr to the Chief Ministers' Public Fund. Speaking about this, the Managing Director, Sivaganesh, said, "Whatever we receive and however we live is all we got from this earth. We are not entitled to receive alone but give too. During hardships, it is necessary that we need to lend a hand from where we got everything hitherto. This is such a situation, and we are here to give it back."
Some of the other services Siva does are sponsoring to cancer patients very often, education fees for their internal customers (employees), discounts to all their customers even during tough times, own canteen to provide food for his workers, to name a few. Also, he is extending the service to provide food to people around Coimbatore.