How and Why Annamalai IPS is now BJP state Vice President and Case agaisnt him
Vignesh Subbaian (Author)
Published Date :

Aug 31, 2020 16:03 IST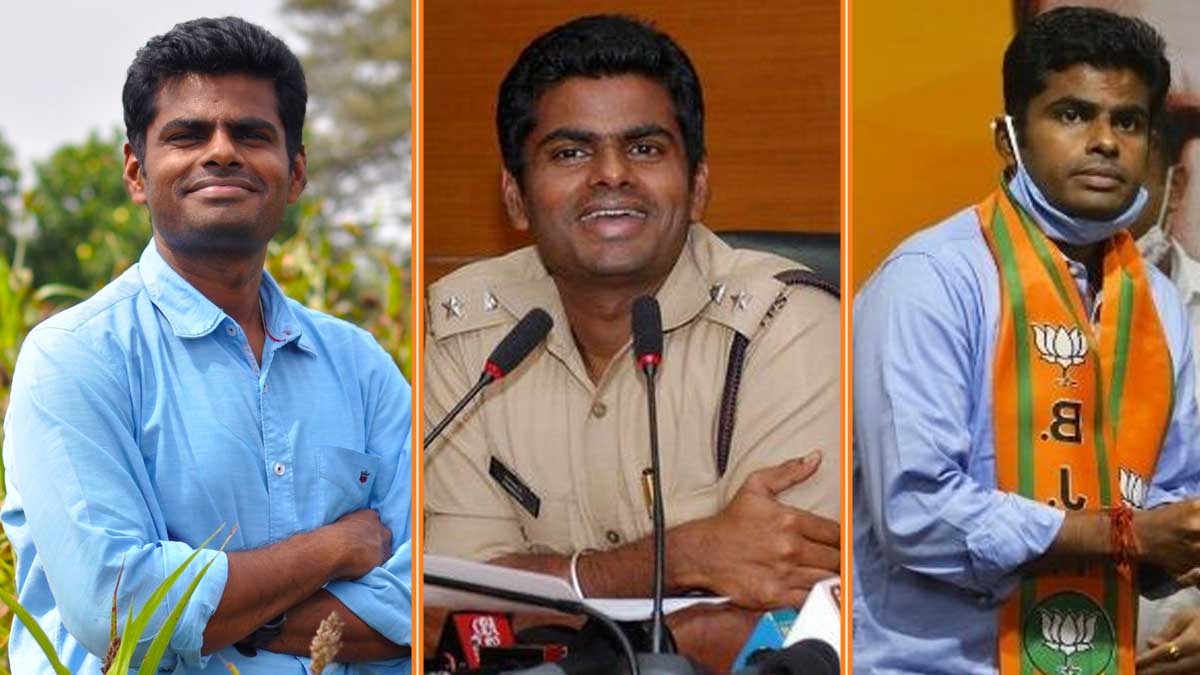 K.Annamalai, from an IPS officer to become Tamil Nadu state BJP vice president, is now booked by the Coimbatore police violating Epidemic Act rules. Last week has been hectic for this Karur Thottampatti Singam turned Karnataka Anna.
From flying to Delhi to join BJP and immediately becoming one of its ten vice presidents in Chennai to being booked by Coimbatore police.
With assembly elections next year, BJP is roping in many people to improve its presence in the state, and one such attempt is the making Annamalai as the vice president of the party.
Engineer - MBA - IPS - BJP vice president: K. Annamalai hailing from Thottampatti village in Karur completed his engineering in Coimbatore. He studied MBA in IIM, Lucknow, and was aiming to become an entrepreneur. But to be with the people, he completed his IPS in 2011 and joined as DSP in the Udupi district in Karnataka state.
In 2018, while serving as DCP in Bengaluru, he quit his post and started a non-profit organization, "We the leaders". Last week he joined the BJP as a member and immediately taken to Delhi and made vice president in front of national secretary P.Muralidhar Rao and Tamil Nadu state president L.Murugan.
K.Annamalai - a big fan of Modi: K. Annamalai recently has said that he is a big fan of Modi. It is because he showed how a common man without any dynasty support could reach to the highest power in India.
He has also said that while he was serving as DSP in Udupi, he had been invoked by the Muslims' radicalism and hence started to read Quran.
He wanted to understand what led to the radicalization of the Muslims by studying Quran and Hadith with religious scholars' help.
Rumors about K.Annamalai: From being called Singam after the Surya movie in Tamil as an honest and ruthless police officer, Annamalai is also known as Anna. It is because of Singham's remake in Hindi by Ajay Devgan, in which he is called Anna.
His activities as a police officer were like that of Surya and Ajay Devgan for being referred by their reel life names in real life. But there are also rumors of him being part of the RSS activities even while in police service, and many expected him to join BJP sooner or later.
Some even say that superstar Rajini while referring to someone else being the CM if his party comes to power wanted only K.Annamalai for the job. But even national secretary H.Raja would have never even thought of him becoming a vice president of the state unit within few days of joining the BJP party.
Cases booked against Annamamalai by the Coimbatore police: On August 27, Annamalai came to Coimbatore to the BJP office at VKK Menon Road. In front of a gathering of BJP party functionaries that welcomed him outside the office, he was presented with a "vel".
There Annamalai spoke with the party functionaries and also the media. The Kattoor police have the next day booked cases under the Epidemic Disease Act for violating its rules and unlawful assembly.
The cases are under Sections 143,341,269, and 385 under IPC and Section 3 of the Epidemic Act. Along with him, four other BJP functionaries were also booked under the same sections.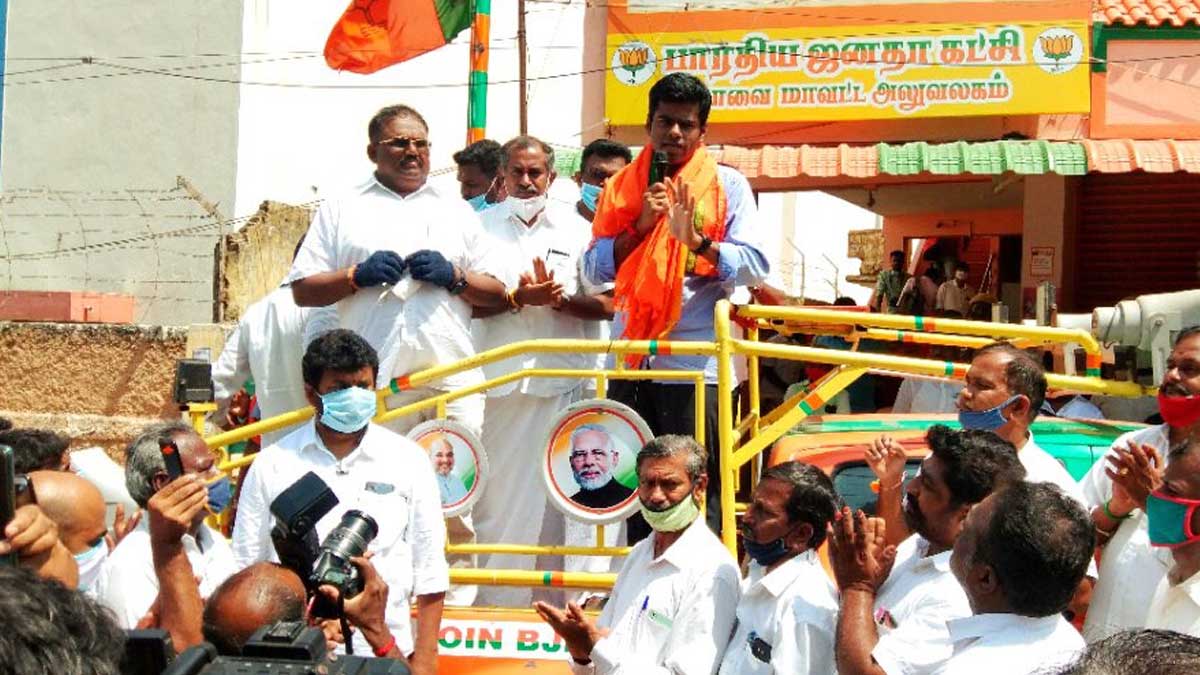 All have to wait and see if the Singam Annamalai is turning the tables for BJP in Tamil Nadu in the coming assembly elections in 2021.