Solar Eclipse 2019: Arrangements done for 1 crore people to watch
Vignesh Subbaian (Author)
Published Date :

Dec 26, 2019 10:19 IST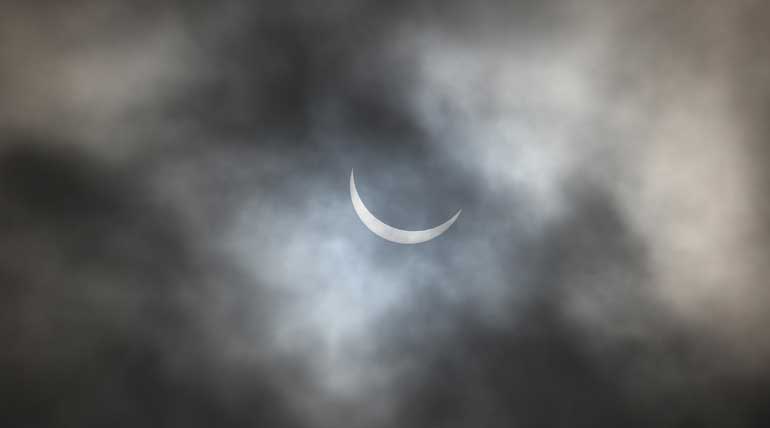 When and How to see the Ring of Fire in Tamil Nadu now: Tamil Nadu people have started to see the ring of fire now. The southern Tamil Nadu people see the solar eclipse after 75 years because of its geometrical path. And to see it again, they have to wait until May 2031. Many temples in India and Tamil Nadu are now closed due to the solar eclipse. But arrangements have been made in Karur for lakhs of people to see the solar with a safe lens. In Odisha, schools and government offices are closed today due to solar eclipse today.
When and where can the people see the ring of fire? The rare rings of fire can be seen today in only Coimbatore, Tirupur, and Erode districts for a few rings. Only in these places, up to 93 % of the solar eclipse can be seen by the people. In all the remaining seven districts, including Chennai, it is reported that only partial eclipse can be seen. The timings of the ring of fire in certain places include
It will be visible for three minutes in areas like Kangeyam, Avinahsi, Ooty, and Chennimalai.
For only 2.5 minutes in Dindigul district
2 minutes in Karaikudi and Sivaganga district
1.24 minutes in Coimbatore and Erode districts
Only 20 seconds in Madurai
In Sabari Malai, the temple will be closed due to solar eclipse for four hours today. In Tirupathi, the temple is closed from yesterday 11 PM to today, 26 December 12. It will open for devotees only at 4 PM today.
The Tamil Nadu State Council for Science and Technology has announced that it has made arrangements for more than one crore people to see the solar eclipse today. Its member Jayamurugan met the Press people yesterday and spoke about the various arrangements made for it which includes
In Karur's Gandhi ground arrangements have been made for school children to see the solar eclipse with a free lens
Arrangements for more than one lakh general public to see the solar eclipse have been made in Gandhi ground
He said that many scientists and other environmental enthusiasts are flooding Tamil Nadu to see the solar eclipse
He requested the people and mainly the student to understand the scientific spectacular of the moon coming between the sun and earth to cause a solar eclipse