Election 2021: Discussions In DMK MLAs Meeting
Sophia Loren (Author)
Published Date :

May 04, 2021 17:59 IST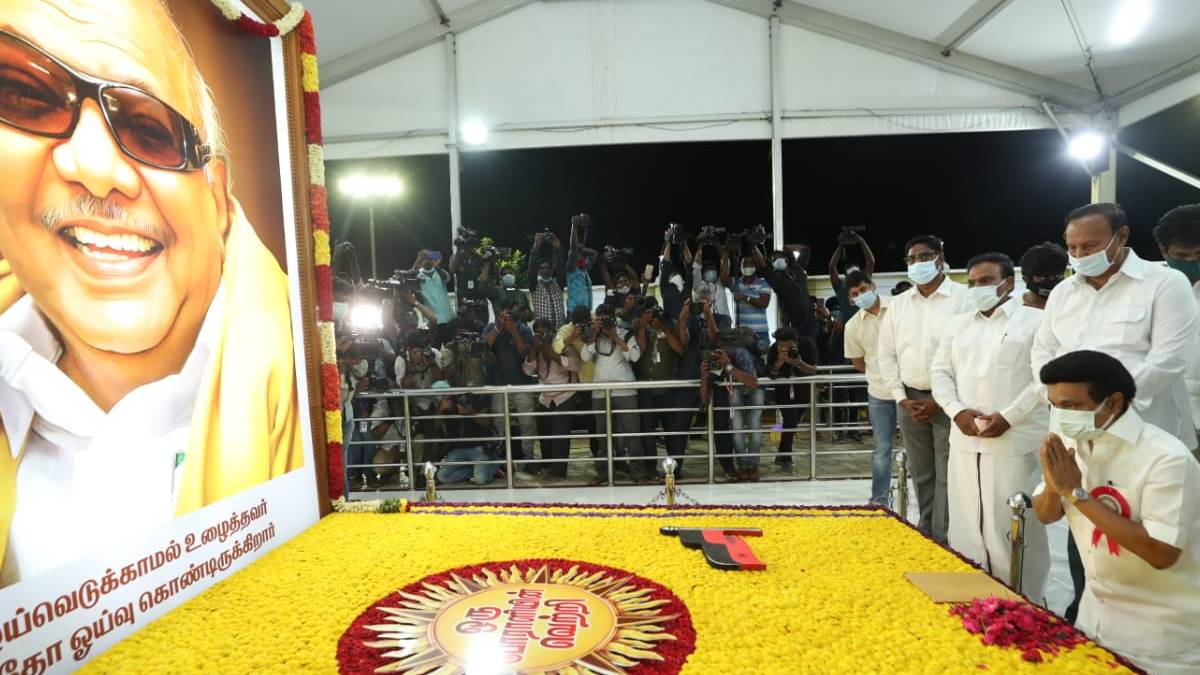 Tamil Nadu has made a change in the ruling party where the DMK Party leader is elected as Chief Minister by the people of Tamil Nadu, and the inauguration ceremony is set to hold on May 7, 2021, in a simple way due to COVID Pandemic.
The victory of the DMK is celebrated by the party members, volunteers, and people. The victory was massive as there was a notable difference between the votes.
The DMK alliance has won a landslide victory in the Tamil Nadu Assembly elections by capturing 159 assembly seats. DMK won 133 constituencies with a decent number of votes to rule the state.
And the party has accelerated its duties, and at this time meeting of DMK legislators is scheduled to be held today at 6.00 pm at Anna Arivalayam, Chennai, under the chairmanship of DMK Chairman MK Stalin. It is said that the cabinet minister list will be finalized in this meeting.
It has been reported that MK Stalin, who is going to the Governor's House in Chennai with the support letters of the DMK legislators, will meet the Governor of Tamil Nadu Banwarilal Purohit in person and hand over the letter of support of the DMK legislators and demand the right to rule.
Following that, MK Stalin will take the position as the Chief Minister of Tamil Nadu at the inauguration ceremony that is scheduled to be held on May 7, 2021, at the Raj Bhavan in Chennai.
The Tamil Nadu people are more concerned about imposing new restrictions for the COVID 19 soon after the inauguration ceremony. So far, the state is not with any shortages of essentials. The vaccines are imported from Mumbai sufficiently.