CM Stalin launches second installment of Corona Relief Fund Today
Vignesh Subbaian (Author)
Published Date :

Jun 03, 2021 13:03 IST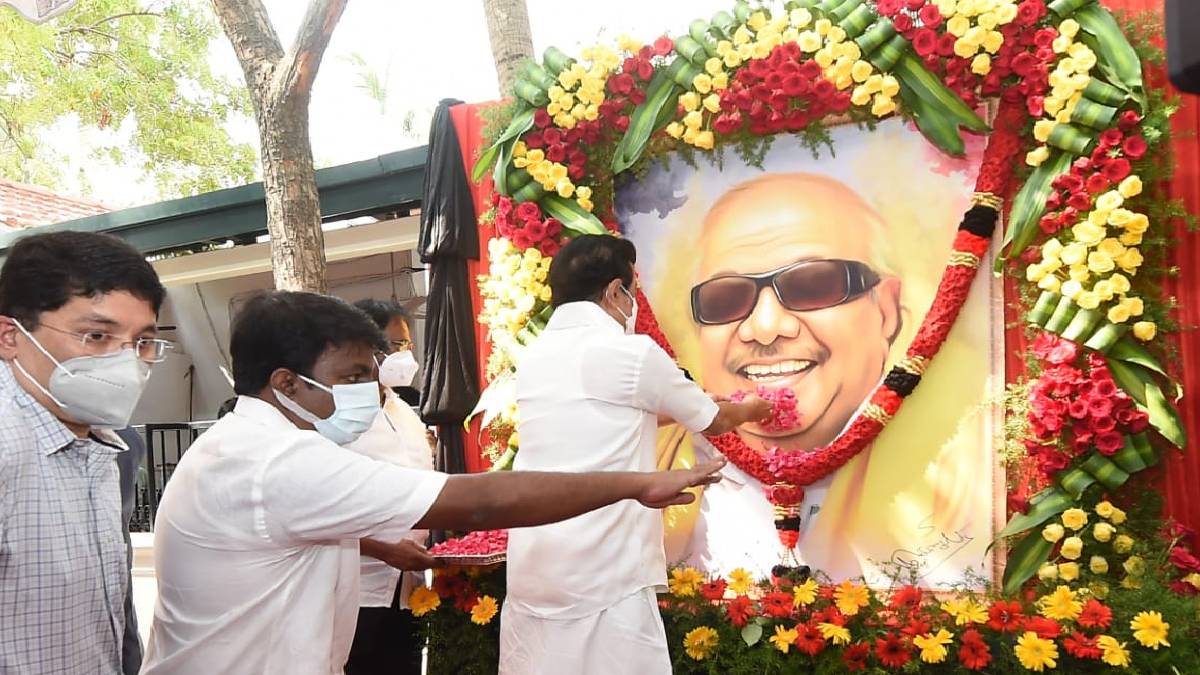 Today marks former Chief Minister of Tamil Nadu M. Karunanidhi's 98th birthday. Tamil Nadu Chief Minister MK Stalin has already asked people not to engage in big birthday celebrations due to Covid Pandemic.
On behalf of M. Karunanidhi's birthday, Chief Minister M K Stalin launches several public welfare schemes today. Today, Tamil Nadu Chief Minister MK Stalin inaugurated the second tranche of the Corona Relief Fund Rs. 2000.
In addition, the Chief Minister today launched a scheme to provide 14 types of groceries to the people for the corona curfew. Relief fund for families of frontline workers, Corona period relief program for priests, clergy and staff will also begin today.
As the COVID spread across India is declining day by day, the country is in slight relief. The infection spread, and the death in the northern part were at a peak in April and May. In the later run, the cases got reduced, and the covid peaked in the southern regions.
And after the implementation of a Strict and complete curfew, the new cases started to decline. In Tamil Nadu, also the rate of infection is deteriorating day by day.
The Government of Tamil Nadu is taking various measures to prevent the spread of the disease. The total curfew, which was in effect from May 24 to 31, was extended to June 7.
The people's livelihood has been severely affected due to the complete curfew that has been going on for a long time. Chief Minister MK Stalin had already announced that Rs 4,000 would be provided as a corona relief fund to ration cardholders to alleviate this problematic situation.
Accordingly, the first installment of this relief fund, Rupees 2000, have been distributed since the 15th of last month. This amount helped many families across the state during this COVID pandemic.
The government has already said that those who have not yet received the first installment of the relief fund will receive it this month. Today, the Chief Minister of Tamil Nadu will inaugurate the second installment of the Corona Relief Fund.
Following this, MK Stalin will provide government benefits to 10 beneficiaries of the ' Chief Minister in Your Constituency' scheme. This occasion will be witnessed by Ministers, MLAs Top officials from various government departments.