Tamil Nadu CM Stalin Video About COVID 19 Precautions
Sophia Loren (Author)
Published Date :

May 19, 2021 14:20 IST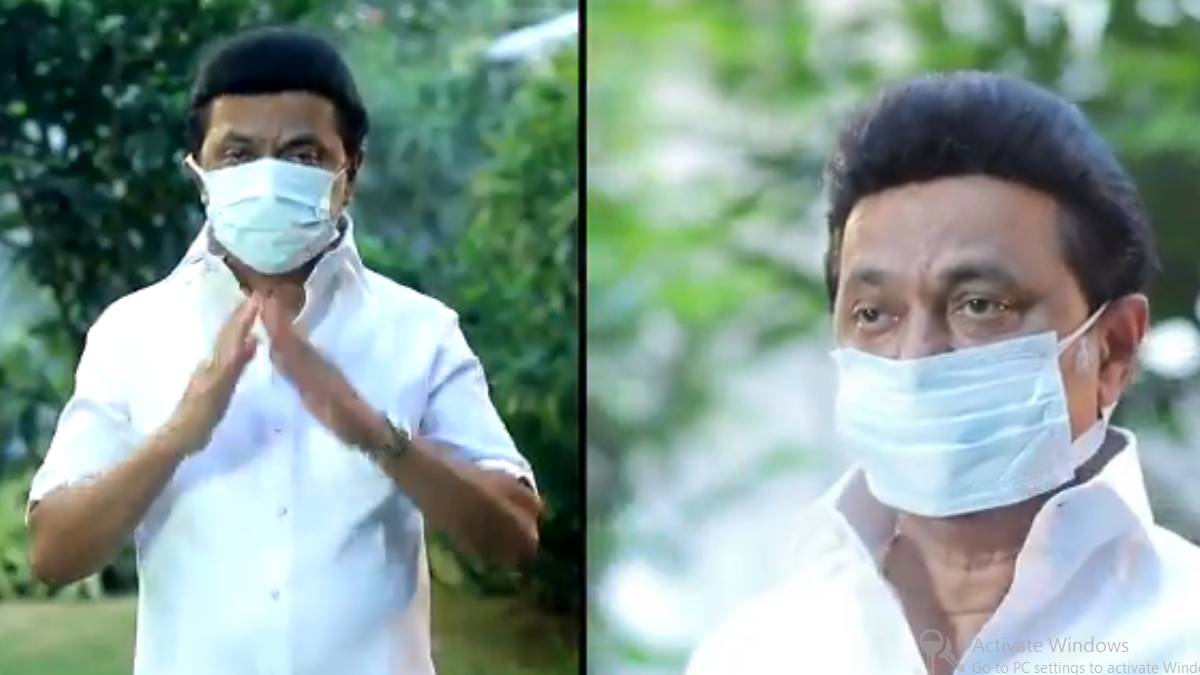 Tamil Nadu Chief Minister has made a video to the public about COVID 19 and the precautions to be made before the virus hits. In that video, he clearly showed how to wear the ask.
The Tamil Nadu government is working on its best to make COVID free state by accelerating the vaccination process and spreading awareness throughout the state with maximum precautions.
The government is taking initiatives for the availability of medicines, vaccines, beds, and oxygen cylinders. The CM Fund of the COVID 19 is also increasing, and it is happy to see that people are coming forward to give the fund as much as possible.
The entire state is struggling hard to beat and overcome the covid 19, which has taken many lives. It is mandatory to wear a mask when stepped out of the house and sanitizing the hands, and regular washing of hands must not be forgotten.
The video of the Tamil Nadu Chief Minister is going viral on social media, where he describes the methods of wearing a proper mask and how to sanitize the hands.
He also mentions that doctors say to wear a double mask while going to public places like markets, offices, hospitals, buses, companies, and industries.
It is advised not to come out of the house for unwanted reasons even if stepped out for unavoidable reasons; he requested to wear the mask. CM Stalin mentioned the importance of wearing the mask and said that mask is a significant thing that sage guards the public against the Coronavirus.
He said that the mask now changes as a lifesaver to the public, and everyone must wear the mask. Mask must cover both the mouth and the nose, and people must make sure to notice that when wearing the mask.
He also explained it with a meaningful example where the bike riders hang the helmet on their bike instead of wearing it on the head; similarly, the mask must not be put for the chin alone; instead, it must cover the mouth and the nose.
M K Stalin tweeted the same on his official page, mentioning, "Wear a mask! Use disinfectant! Get vaccinated! Let's save the people of the country too!"
This video is going viral on social media, reaching a wide range of positive comments. The Tamil Nadu government takes the initiatives is appreciated by many.