Stay safe for next 2 weeks at home, Coronavirus update Tamil Nadu
Vignesh Subbaian (Author)
Published Date :

Jun 26, 2020 10:43 IST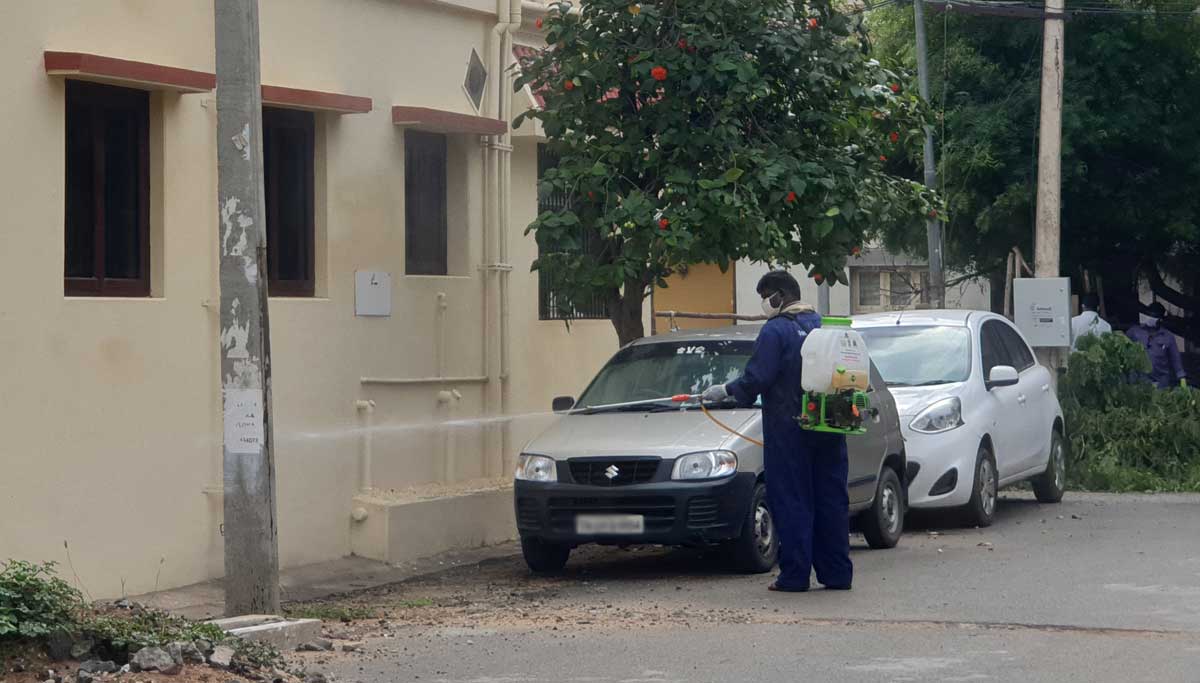 Stay safe for next 2 weeks at home, Coronavirus update Tamil Nadu: Doctors and health officials requested everyone to be more careful for next two weeks to stay at home to avoid connecting with unknown COVID patients those who are not with any symptoms.
So far, in June alone, the number of coronavirus infection cases in Tamil Nadu is 48,644, and five more days to go. In March, it was 124, in April 2,199, and in May 20,010. From the lowest, during the start of lockdown, it is to cross 50,000 or even 60,000 in June after relaxations and unlock down-1. COVID 19 also took the life of the more than hundred year's old famous Iruttu Kadai Halwa shop owner Hari Singh's life today along with 45 more deaths reported today.
Coronavirus infections highest in Tamil Nadu so far: From day one of lockdown on March 25, when it was around 100, it has reached today 70,977. The deaths from only one until March 30, 26 until April, 133 till May, have now reached 751 and counting each day with more than 40 deaths. As usual Chennai had the highest number of cases 1,834 today taking the positive toll to 47,650. In the next few days, it is only to increase as the number of testing is to rise in Chennai. In Tamil Nadu, the total number of tested persons was 32,303 taking the total tested cases to 9,60,674.
Coronavirus infections in other districts: Until a week before, out of the total infection cases in Tamil Nadu, Chennai used to have 80 %, and all the other districts put together only 20 %. But now it is in the ration of 60: 40 and today it was 1,675 cases which are worrying everyone now.
The number of cases in other districts this week has almost tripled, and apart from Chennai, there are five other districts currently under intense lockdown. Even with it, Madurai and Theni have reported today 203 and 68 cases. The other three neighboring districts of Chennai reported Chengalpattu 191, Kancheepuram 98, and Tiruvallur 170 cases. The districts with the continuous increase in coronavirus cases include
Coimbatore – 29
Tiruvannamalai - 55
Kanyakumari – 53
Ramanathapuram – 140
Vellore – 172
Villupuram - 40
Salem – 89
Sivagangai – 25
Virudunagar
- 28
Toothukudi - 24
Thanjavur – 22
Tiruchy – 27