Sudan factory fire accident: 3 Tamils Dead
Vignesh Subbaian (Author)
Published Date :

Dec 05, 2019 12:24 IST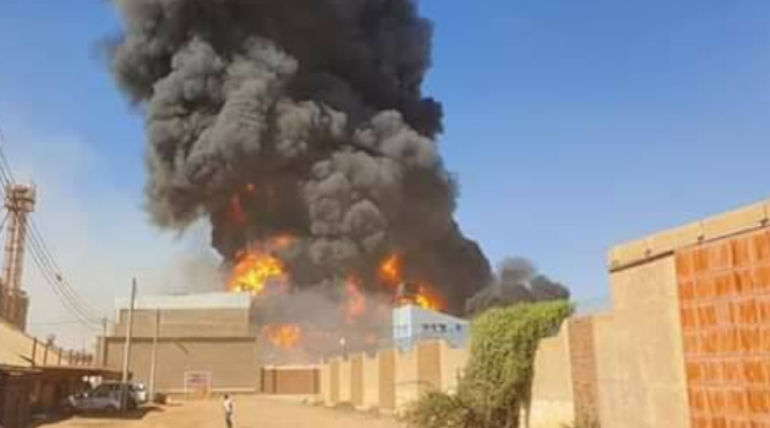 Three Tamil people missing in the Sudan factory fire accident: Dr. S. Jaishankar, Minister of External Affairs, has confirmed the death of 18 Indians in a fire accident at a ceramic factory in Sudan. Out of the 23 dead in the tragic fire accident, 18 are Indians, and out of them, three are Tamil people. Prime Minister condoles the death in his twitter handle.
Surviving thirty-four Indians have been accommodated at the Saloomi Ceramic Factory residence. Seven people have been hospitalized, and three of them are in critical condition. Along with the died, Sixteen Indians, including three Tamil people are allegedly missing, says reports. The Indian Mission has given the 24-hour free helpline Number +249 921917471 to contact for any queries regarding the fire accident.
Yesterday, December 4, 2019, an LPG tanker in the Seela Ceramic Factory exploded to kill 23 people and injuring more than 130 people. It left more than 16 people missing and seven hospitalized. Among the hospitalized, three of them are in dangerous conditions.
The other thirty-four Indians have been shifted to the ceramic factory's residence. The Seela Ceramic Factory is situated in the Bahri area in the Sudan capital Khartoum. The fire incident happened when the ceramic factory workers were unloading the LGP supply from containers when a leak has caused the fire.
Dr. S. Jaishankar has tweeted in Tamil that 60 Indians have been working in the factory and were residing in the factory and the nearby tenements. He said all efforts are being taken to collect details of those Indians. The injured are getting treatment in the Al-Amal hospital, Omdurman Teaching Hospital, and Ibrahim Malik Hospitals. There is an Indian Ambassador at the spot to identify the dead.
The three Tamil people dead include Rajasekar from Mandikuppam of Cuddalore, engineer Ramakrishnan from Alangudicheri near Thittacheri in the Thirumagal union in Nagapattinam District.
The Tamil Nadu Chief Minister Edapadi Palanisamy has written a letter to the prime minister Modi to find out the three missing Tamil people. He also requested to help the Tamil people in distress in the fire incident and also give all the details to the Tamil Nadu government.