Tamil Nadu Board Exam 12th Result 2021: TN HSC Result Link And Details
Sophia Loren (Author)
Published Date :

Jul 19, 2021 09:59 IST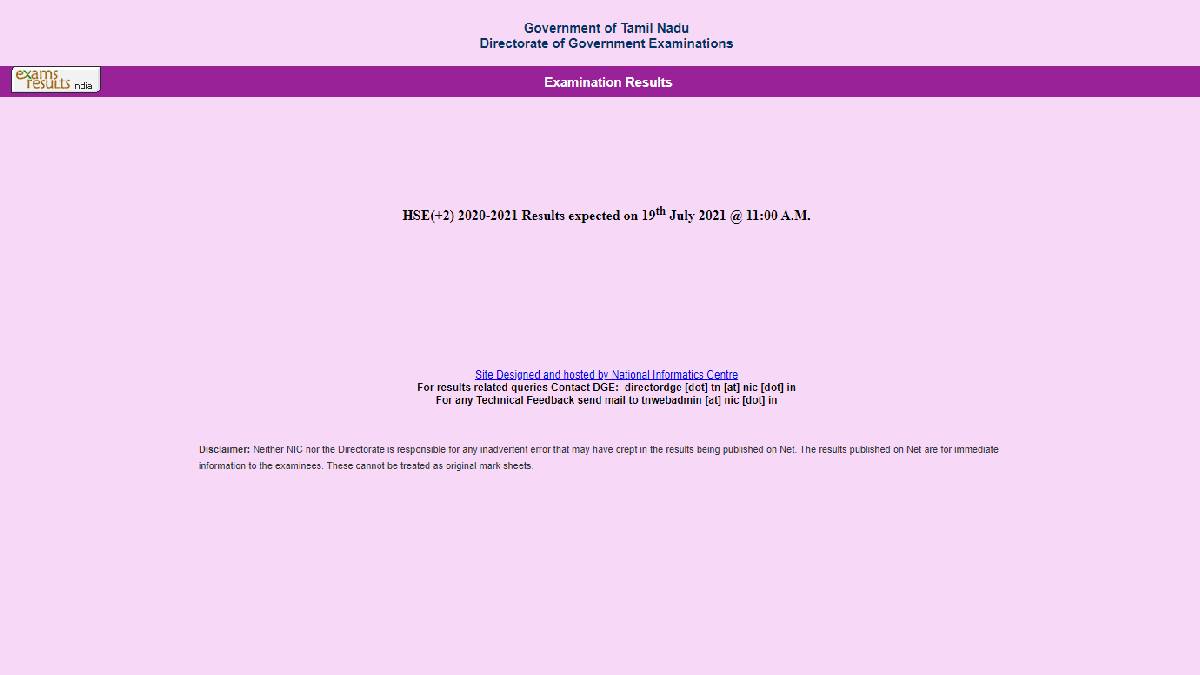 The Class 12 public examination was cancelled due to Corona, and all students were declared to pass. Accordingly, it was decided to give 50 marks on the basis of the average of the three subjects which got high marks in 10th class, 20 per cent marks in 11th class and 30 per cent marks in practicals and internals in 12th class. Following this, the results will be released at 11 am today as the 12th class final marks calculation work has been completed.
It was reported that all the scoring activities for the students have been completed and uploaded on the website. Accordingly, the State Examinations Department recently announced that the results of the Plus-2 examination would be released today (Monday). The website addresses were released the day before yesterday.
Usually, each exam result used to be counted as full marks and awarded. But this time, it has been reported that the State Examinations Department has decided to give the students the same marks as on a decimal basis when calculating the SSLC, 12th and 12th marks. When calculating a student's score of 600 in 6 subjects, the total score obtained by that student is 520.76.
The cut-off scoring system is being followed in the admission of some higher education studies, including engineering. The ranking list will be published based on that. In these terms, it is said in the academic circles that the marks obtained on the basis of the new practical decimal number will not be affected by any student when calculated as a cut-off score and will be the basis for conducting higher education admission without any chaos.
Following websites will be helpful to know the Board Examination results.
Students can find out the score by mentioning their registration and date of birth. On the 22nd, it was announced that their mark sheet could be downloaded from both websites. Exam results are also sent to students via SMS.