Tamil Nadu Chief Minister MK Stalin visited the Narikuravar Residence
Thangaraja Palaniappan (Author)
Published Date :

Apr 15, 2022 18:08 IST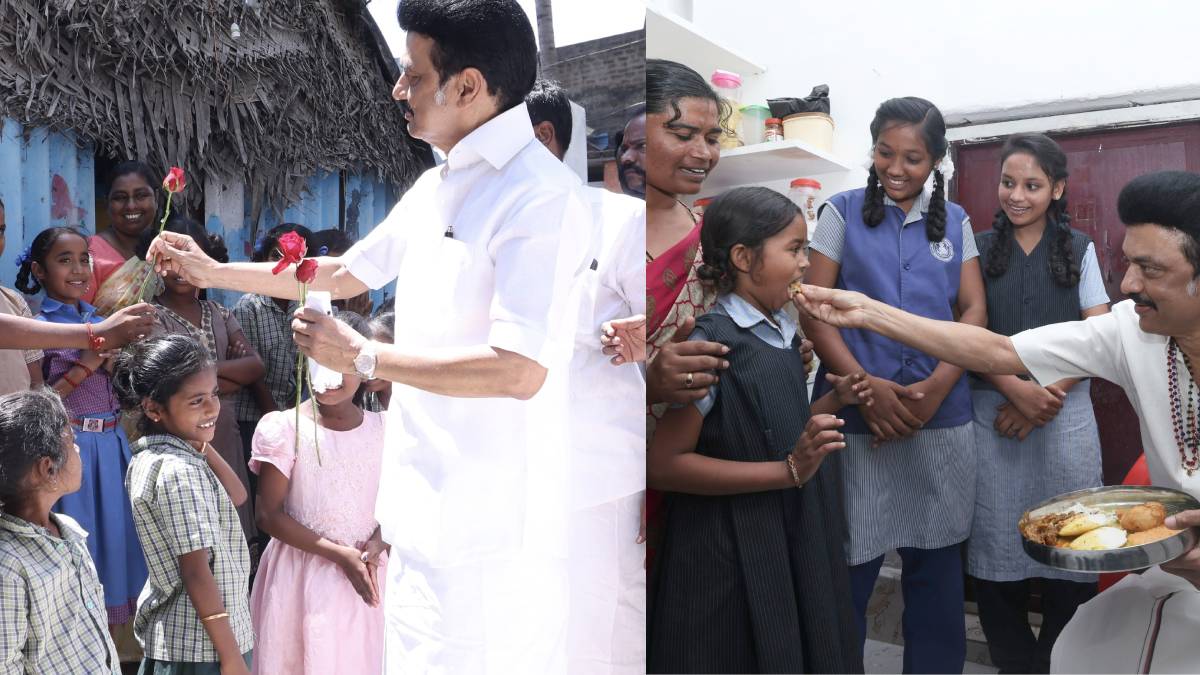 Chief Minister of Tamil Nadu MK Stalin visited the Narikuravar Residence in Tiruvallur district and provided government welfare assistance to the people.
Press release issued by the Government of Tamil Nadu: Narikkuravar school students R. Priya, K. Divya, S.S. After watching the video recording of Darshini, the Chief Minister of Tamil Nadu MK Stalin called the students to the General Secretariat.
At that time, the students demanded that action be taken to include the Narikuravar tribe in the most backward class, improve the Avadi Narikuravar settlements where they live, and make the necessary assistance for their education.
The Chief Minister said that he would provide all necessary assistance to the students. Then the people made a loving request that the Chief should come to their residences. In response, Chief Minister Stalin visited the Narikkuvar residence today in Avadi and discussed with the people. Later, the government provided welfare assistance and received petitions.
பாசத்தோடு பரிமாற தமிழ்நாட்டையே உறவாகப் பெற்றுள்ள மகிழ்வை எனக்கும் தருகிறது.

சமத்துவமும் சமூகநீதியும் நம் பாதை! இந்த #DravidianModel-இல் அன்பை விதைப்போம்! நாம் அனைவரும் சமம் என உரக்க முழங்குவோம்! (2/2) pic.twitter.com/QkPhV9TT4I

— M.K.Stalin (@mkstalin) April 15, 2022