Tamil Nadu CM MK Stalin Explained About Governor Issue In The Assembly
Vignesh Subbaian (Author)
Published Date :

Apr 20, 2022 15:18 IST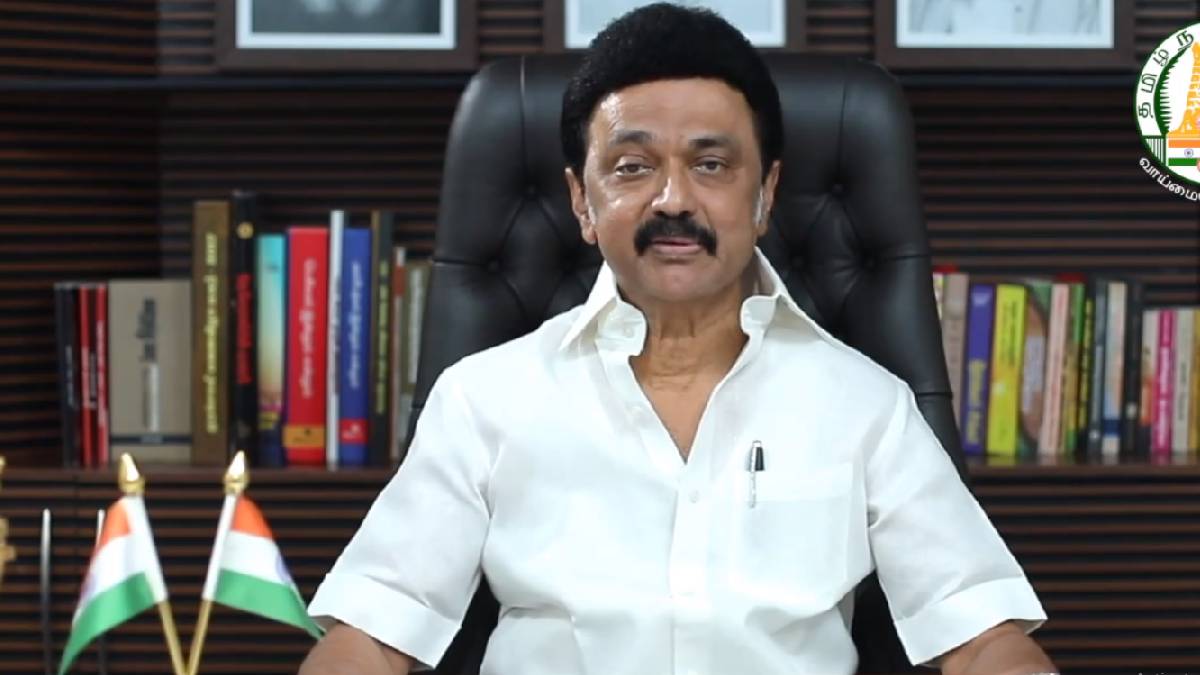 Various organizations, including Dravidar Kazhagam, Communist Party of India and Marxist Communist Party, showed a black flag to the Governor of Tamil Nadu. He visited Mayiladuthurai to inaugurate the Gnana Ratha Chariot Pilgrimage of Sri Kayilai Masilamani Desiga Gnanasambanda Paramachariya Swamigal pontiff of Dharmapuram Adheenam Mutt. Protesters then set up black flags across vehicles for the governor's protection.
The Governor's Security Officer Vishwesh B. Shastri has written a sensational letter to the Tamil Nadu DGP regarding this matter. In the letter, he noted that people gathered at Mannampandal carrying black flags and shouting slogans against the governor. Some even advanced by violating police security when the governor's security vehicles arrived and threw flags and flagpoles at the security vehicles.
Tamil Nadu Chief Minister MK Stalin addressed the Assembly today to explain the incident. He then charged those involved in the protest against the governor. He said legal action was being taken against those involved.
Responding to the AIADMK's allegations, Chief Minister Stalin told the Assembly that the additional DGP for law and order had elaborated on the incident where a black flag was whipped over the governor's convoy. The governor's security official said the governor's and his security vehicles were protected from falling stones or flags.
But they plan to use the issue for political purposes. It is customary for the two to report together in the AIADMK. However, the matter has been planned and reported separately.
The fact is that the police set up barricades and detained the protesters. The government has taken formal steps to protect the governor. I assure you that we will not compromise on providing him with due protection. Palanisamy thinks that using this issue can be politicized by the governor. This is not going to happen.
Talking about law and order is fun. What happened to Chenna Reddy in the AIADMK regime. Governor Chenna Reddy and his convoy were stranded on the road for 15 minutes in critical condition. Four AIADMK MLAs attacked him by throwing sticks and stones. The headline in the press was that the governor had survived. Former Chief Electoral Commissioner TN Seshan could not get out of the hotel Tag as the members surrounded the hotel where he was staying.
These are the record of the AIADMK regime. In which regime did Subramanian Samy make a mess of Chennai High Court premises? In which regime was acid thrown at female IAS officer Chandralekha?
During the protest, the governor was taken away safely. Protesters have been charged. I ask you not to do politics by claiming that something that did not happen. Thus said, Chief Stalin.
தமிழ்நாட்டில் சட்டம் - ஒழுங்கு சிறப்பாக இருக்கிறது!

ஆளுநரின் பாதுகாப்பில் எவ்வித சமரசமும் இல்லை!

பெண்கள் - குழந்தைகள் என அனைவரும் பாதுகாப்பாக உள்ளனர்.

ரவுடிகள்தான் பயத்தில் உள்ளனர்.

எதிர்க்கட்சியினர் பயப்படத் தேவையில்லை! pic.twitter.com/NrCkpfagYI

— M.K.Stalin (@mkstalin) April 20, 2022