Tamil Nadu Day: The State Celebrates its 63rd Birthday
Vijayan Sankar (Author)
Published Date :

Nov 01, 2019 12:25 IST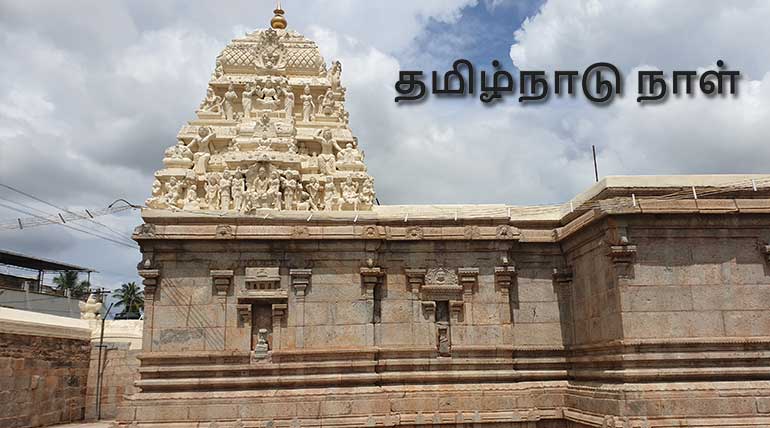 Happy birthday Tamil Nadu: All the nine crore Tamils worldwide and 7.2 crores in Tamil Nadu are celebrating their state's anniversary today. Tamil Nadu state has completed 63 years and turns 64 since its formation on November 1, 1956. It was initially called Madras State and only after sincere efforts even by sacrificing lives for 11 years, it became Tamil Nadu State.
On this occasion, Chief Minister of the state, Edapadi Palaniswami, has done what any other chief ministers of Tamil Nadu has never done before. He announced today, November 1, 2019, as the Tamil Nadu day and also arranged for several functions to celebrate Tamil Nadu's birthday. In Kalaivanar Arangam in Chennai, a government function is held to wish and spread the joy of the birthday state. Tamil Nadu's Secretariat in Chennai showcasing its dazzling with lights from last night to kick start today's birthday celebrations.
History of the Tamil Nadu formation: The Madras province until 1956, included not only Tamil speaking people but also Malayalam people excluding Cochin, Kannada people excluding Mysore, and also Telugu people. Potti Sriramulu claiming language-wise division, died during one of his hunger protests. There was extensive spread violence and arson across Madras Province.
In 1953 the central government announced the separation of states as per the languages is spoken. After sincere efforts from Periyar, Anna, and Kamarajar, Madras state was formed on November 1, 1956. Along with the state Tamil Nadu Kerala, Karnataka, and Andhra were also built on the same date.
On this triumphant day, it is necessary to remember great people like Sankaralingaranar of Virudunagar who fasted for 76 days at the age of 78 years. After requesting Anna to change the name from Madras State to Tamil Nadu, he died while fasting. Remembering his request Anna, when he became Chief Minister, announced the name Tamil Nadu on July 18, 1967. After the central government's approval, the title from Madras state was officially changed to Tamil Nadu.
Though the other three states were celebrating today as their state day for long, only small groups in Tamil Nadu were celebrating November 1 as Tamil Nadu's birthday. But with the Chief Minister's announcement on July 10 this year, it is now being honored today for the first time in history.
Let us all celebrate the glory of thousands of years old Tamil and Tamil Nadu day today, remembering the sacrifices of selfless leaders.