Tamil Nadu Election 2021 DMK 7 Promises for Next Ten Years - DMK Chief M K Stalin
Vignesh Subbaian (Author)
Published Date :

Mar 08, 2021 15:33 IST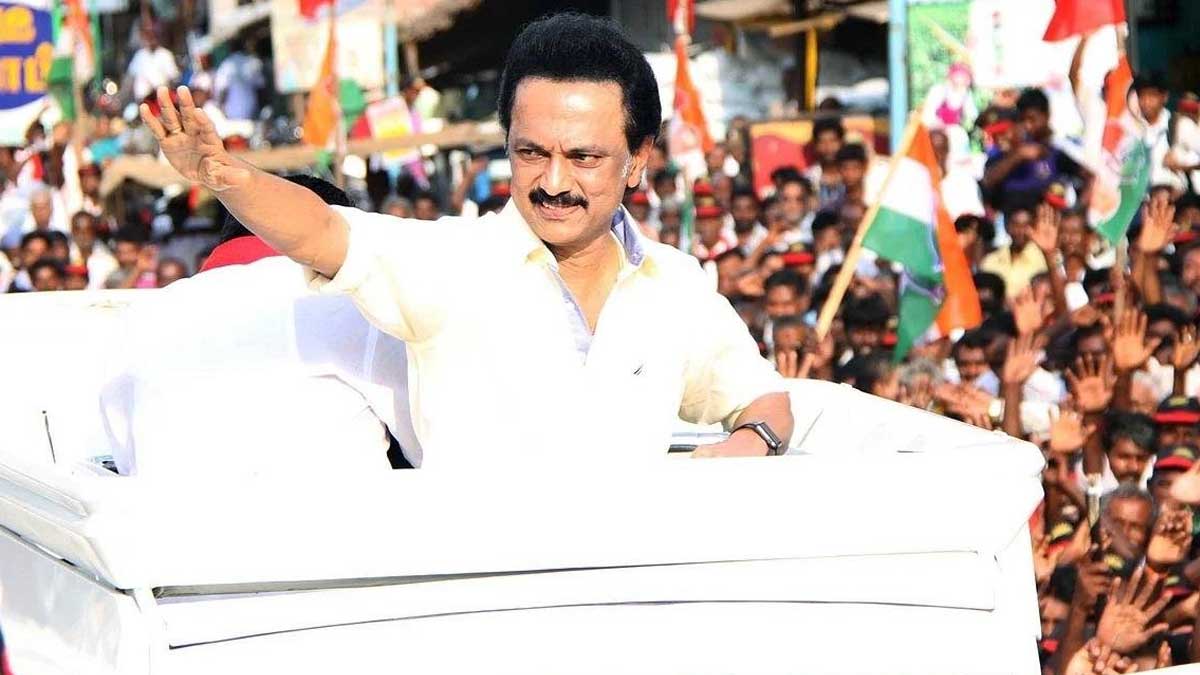 DMK Chief holds many promises to the people of Tamil Nadu in the upcoming election of 2021. Stalin stressed seven streams of promises where Tamil Nadu concentrates more when DMK succeeds the Election 2021 in Tamil Nadu.
On the busy heat of the sixteenth Legislative assembly election 2021, each party is racing towards the win by announcing the implementation of the various scheme if they win the election 2021 in Tamil Nadu.
The parties are coming up with candidates who are fighting and to which legislative council they stand. AIADMK had given 20 seats to BJP, whereas DMK has given 25 seats to Congress.
DMK Chief MK Stalin held a public gathering at Tiruchirappalli, where he witnessed several numbers of volunteers in that massive gathering. It is to be noted that many youngsters were seen among the crowd.
MK Stalin stressed Tamil Nadu by considering the Economy, agriculture, water management system, education, and health, rural and urban development.
The DMK chief is assured to give 10 lakh new job opportunities every year when they come to the rule. He said within the forthcoming ten years, attaining a two-digit economic lead is their only target.
He said this by reminding the visions of Periyar, DMK founder C.N Annadurai and long-stood late leader of DMK M. Karunanidhi, and late communist political leader Jeevanandham.
Following are the seven key promises of Stalin proposed at Thirichirappali on March 7 in Vidiyalukkana Muzhakkam.
An assurance on Economy: Target to achieving two-digit growth and generating 10 lakh job opportunities every year. Uplifting one crore people from their poverty line and increasing capita income by 4 lakh every year.
Education to mold the state: Doubling the number of doctors, nurses, and assistant doctors and developing the exemplary schools and hospitals in every union panchayat, thrice the amount of money to spend on education and healthcare. Decreasing the number of students who quit education and highlighting the learning marks of Tamil Nadu under top 10 places.
On the base of Agriculture: To bring Tamil Nadu among the other states that produce cash crops, expand the cropping area from 60% to 75% percent, and make the cultivation to 20 lakh acres from 10 lakh acres.
Drink and recycle: Increasing water consumption from 9 lakh liters to 10 lakh liters per person annually. Recycling the water by reducing water wastage on a daily basis and so people will get an adequate supply of water.
Social Welfare: Announcement on providing the cash of Rs.1000 to every female family head of the family, doubling the scholarship amount for scheduled caste, scheduled tribe, other backward castes, and welcoming manual scavenging by terminating the use of technologies and machines.
Development of Rural and Urban: In rural, Stalin is assured to construct 20 lakh concrete houses and supply drinking water pipes for the village households. Construction of roads, drainages, and water management system. To provide broadband connection in villages.
When it comes to Urban, he spoke on the implementation of waste management and providing water connection. To construct new concrete homes on the count of 9.72 lakhs.
These promises will come into action if DMK wins the race of Legislative Assembly election 2021, which is to be held on April 6, 2021. He mentioned that he didn't make promises to win the election for the next years rather win and govern the state for the next ten years.