Tamil Nadu Election 2021: Edappadi K. Palaniswami Reply for Stalin
Thangaraja Palaniappan (Author)
Published Date :

Mar 24, 2021 18:20 IST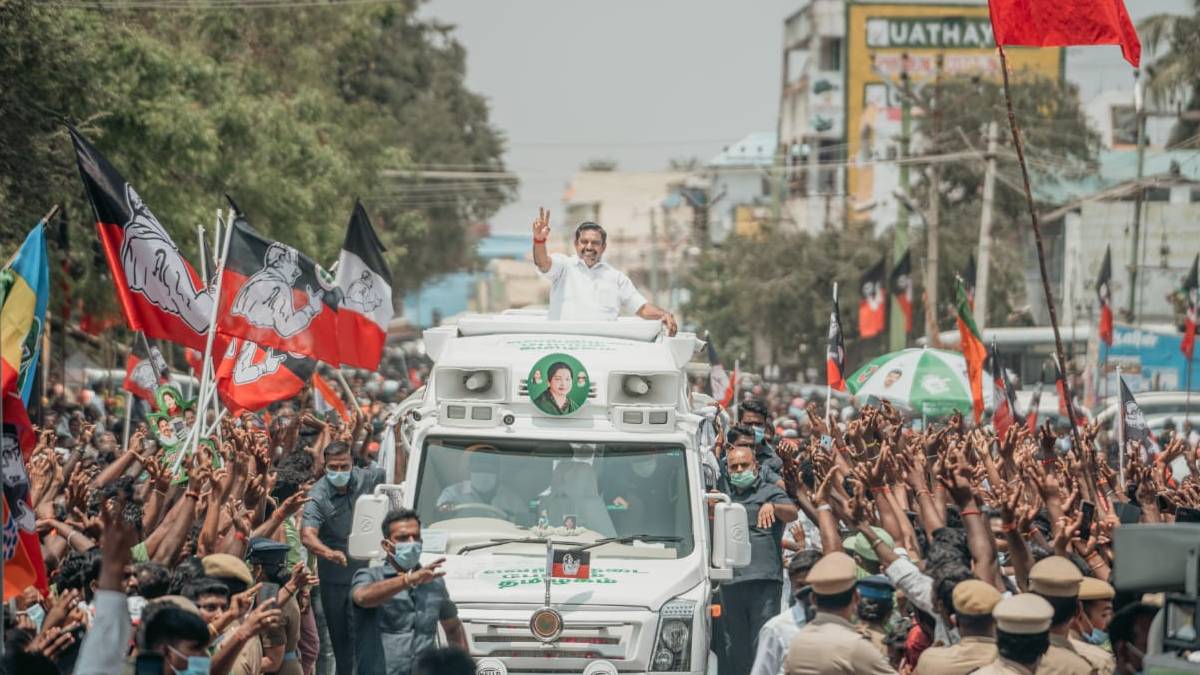 Tamil Nadu Election 2021 Campaign is on fire with criticizes and condemning the opposite party. There will always be a clash between AIADMK and DMK every time during the campaign. And similarly, this year, too the conflicts are in a continuous process by criticizing each.
The conflicts mainly arise on the manifestoes proposed by both the parties AIADMK and DMK for the coming election of 2021, which is to be held on April 6, 2021.
And in the recent campaign, DMK leader M K Stalin criticized the CM and the joint coordinator of the All India Anna Dravida Munnetra Kazhagam Edappadi K Palaniswami on the note of farmer.
For the same, Edappadi K Palaniswami has tweeted the reply on his Twitter page saying, 'Stalin criticizes me as proud to be a farmer. I have implemented the water management plan for farmers better because I am a farmer. I am proud to be a farmer.'
நான் ஒரு விவசாயி என்று பெருமை கொள்கிறேன் என ஸ்டாலின் விமர்சிக்கிறார். நான் ஒரு விவசாயி என்பதால் தான் விவசாயிகளுக்கான நீர் மேலாண்மை திட்டத்தை சிறப்பாக செயல்படுத்தியுள்ளேன். நான் விவசாயி என்பதில் பெருமையடைகிறேன். pic.twitter.com/JA3Ol9zDJX

— Edappadi K Palaniswami (@EPSTamilNadu) March 24, 2021