Coronavirus Tamil Nadu: Section 144 Imposed in Tamil Nadu
Gokul Saravanan (Author)
Published Date :

Mar 23, 2020 15:31 IST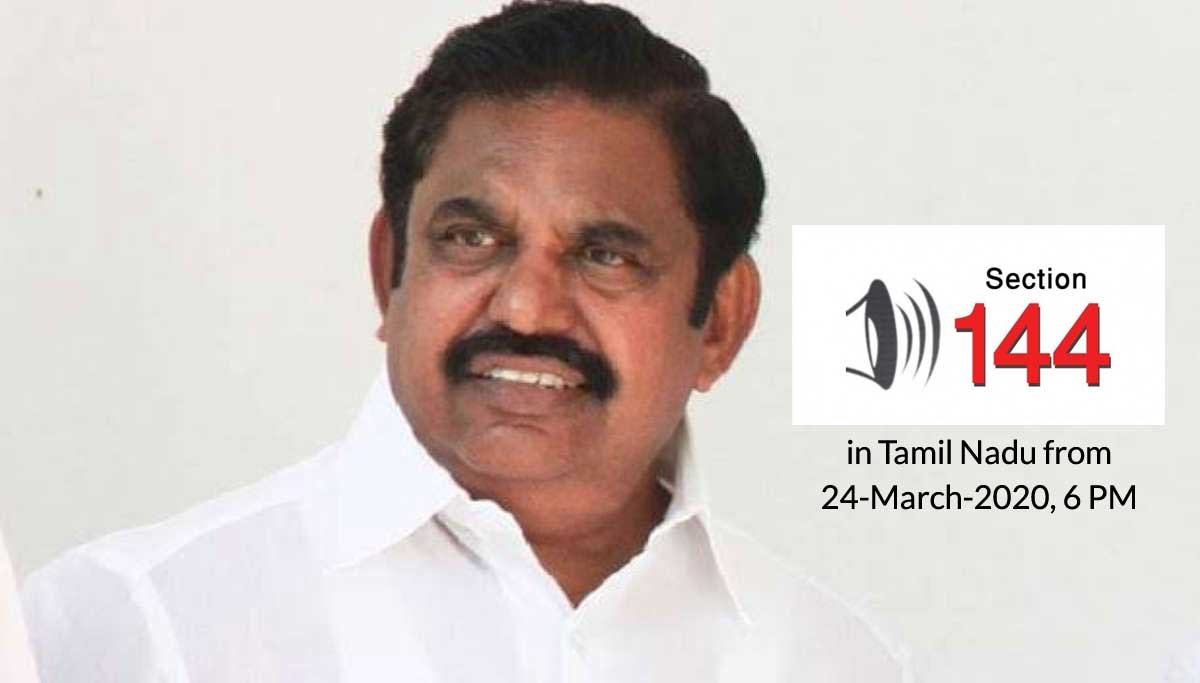 Following Pudhucerry, Tamil Nadu has imposed section 144.
Amidst the speedup of the Coronavirus spread, Tamil Nadu has imposed a curfew from March 24. The order has directly passed by the Chief Minister of Tamil Nadu Edappadi Palaniswami.
Just a day after the self-quarantine measure followed by the people of India, most of the states and Unions have taken a further step to keep people in isolation. Puducherry imposed section 144 just a day ago followed by Maharashtra. Now Tamil Nadu has joined the league of imposing 144.
Though it was said that only three regions of the state, Chennai, Kanchipuram, and Erode, would be locked down as a preventive measure, the Chief has extended it across the state. However, the essential supplies, like milk, Mutton, Chicken, and Fish, would not be bothered because of the curfew, said the Chief Minister.
According to the source, the district collectors will send the official circular to the respected districts. And the curfew comes to effect from 6 pm on 24th March. All the district borders will be closed. No transport will be running. Section 144 also prohibits gathering in public places. The people will be questioned or detained by police personals upon an unnecessary wandering in public places. The curfew will be on till March 31.