Tamil Nadu Lockdown With Relaxations Came Into Action From Today
Sophia Loren (Author)
Published Date :

Jun 07, 2021 04:43 IST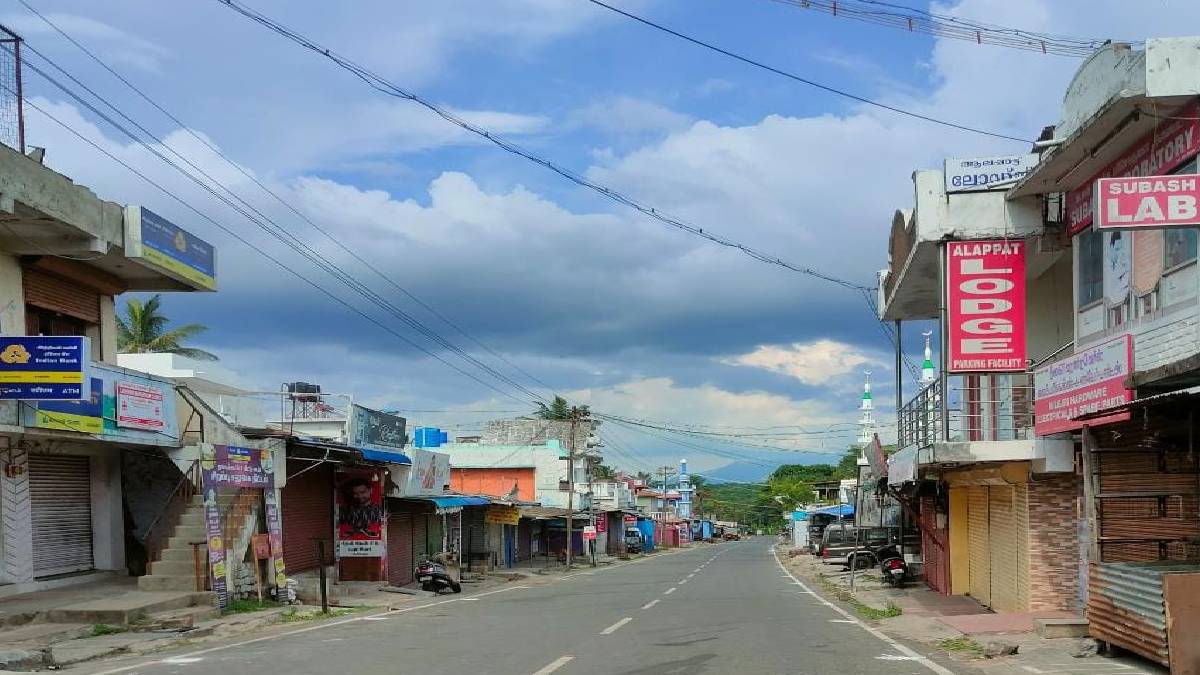 The second wave of Corona began to spread, the number of infections has increased across the states. However, the impact of the COVID virus has been declining over the past few days. Thus the curfew is being relaxed in many states.
Thus, due to the spread of Coronavirus in Tamil Nadu, a complete Lockdown was issued from May 10 to May 24. However, the curfew was extended for another week as people ignored the curfew. Due to this curfew, the spread of Corona in Tamil Nadu has started to decrease.
In Tamil Nadu, the curfew was extended for another week, and new relaxations came into effect. New relaxations have come into effect in the first curfew extension from today.
The entire curfew ended at 6 a.m. today. Chief Minister MK Stalin yesterday issued a statement announcing the continuation of the curfew in Tamil Nadu with relaxations for a week from today. The curfew came into effect from 6 am today
The complete lockdown made the public not come out of the house because the shops and meat stalls were closed entirely. Mobile vegetable selling has been allowed during the complete curfew, and it was welcomed and appreciated by the public.
Tamil Nadu Government has set lockdown with the relaxations, and the following are allowed to operate during the current curfew.
Grocery stores, electrical, hardware, auto parts sales outlets will continue from 6 am to 5 pm.
Shops selling vegetables, meat, fish, flowers and fruits can be open until 5 pm.
Fish markets will be allowed to operate only for wholesale. In order to maintain the social distancing in the fish markets, the district administrations should immediately make alternative arrangements for setting up these markets in the open in more than one place.
Government offices in Tamil Nadu are allowed to operate with 30% staff.
It was informed that 50 per cent of tokens are allowed in the affiliated offices, and deed can be done. Deed offices also functioned for this.
Matchbox factories can operate with standard guidelines with up to 50% employee.
Permission has been granted to export companies in Coimbatore, Tiruppur, Namakkal, Erode, Karur, Salem, Trichy and Madurai.
10 per cent of employees in export companies can operate with standard guidelines.
Rents, autos and cars continue to be restricted in 11 districts in Corona.
Self-employed car and bike repair shops are not allowed to operate in the Corona affected districts, including Coimbatore, Nilgiris, Tiruppur, Erode, Salem, Karur, Namakkal, Tanjore, Thiruvarur, Nagapattinam and Mayiladuthurai.
The Government of Tamil Nadu had permitted to open electrical shops selling electrical goods, including bulbs, cable wires and switches.
Motorcycle and bicycle repair shops were also open. Service centers for repairing two-wheelers and cars were also opened.
The action was taken against those who did not adhere to such social gaps. Those who did not wear the helmet were also fined. Police were on high alert to catch unwanted outsiders everywhere, including Chennai.