Tamil Nadu Mass Vaccination: More Than 28 Lakh People Were Vaccinated
Thangaraja Palaniappan (Author)
Published Date :

Sep 13, 2021 09:43 IST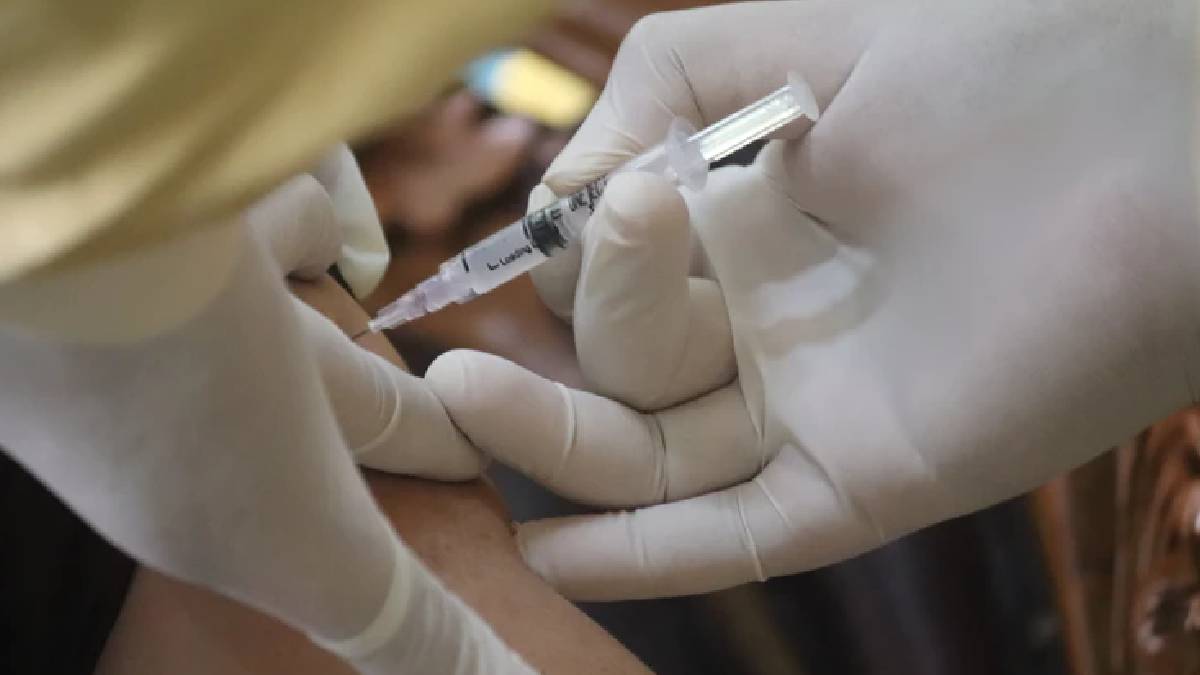 A maximum of 1.85 lakh people was vaccinated in Chennai during the mass vaccination program held in Tamil Nadu yesterday. This mass vaccination drive was a massive success for the Tamil Nadu government.
The objective of this vaccination drive in Tamil Nadu was to vaccinate 20 lakh people through this mass vaccination drive. The program began at 7 a.m. and lasted until 7 p.m. Of this, 8.36 lakh people were vaccinated in excess of the target. Due to public interest, 28.36 lakh people got vaccinated yesterday, which is excess than the target.
As medical experts said that vaccinating is the only way to escape from the third wave of covid 19, people are now coming forward to get vaccinated. Most people have vaccinated their second dose as well.
A mass vaccination drive was held in Tamil Nadu yesterday so that the public would not have to bother to get vaccinated. People waited in line from morning to evening at these vaccination centres to be vaccinated. Camps were also set up in places where people could gather in the evening.
The vaccines were insufficient since many people participated in the drive and got vaccinated yesterday. Following this Tamil Naud government requested additional vaccines. Additional vaccines were sent to the people in Tamil Nadu areas across the state of Kerala.
Tamil Nadu Health Department released a report on how many people have been vaccinated according to the district n the Mass vaccination Drive that took place yesterday. 21,07,309 people received the first dose. The number of people who took the second dose was 7,29,467. So 28,36,776 people were vaccinated in a single day yesterday, which is a good response from the public.
According to the report, many people from Chennai took vaccines yesterday. 1.85 lakh people were vaccinated in the Chennai district, and it is the district where the maximum number of people were vaccinated. In Chennai, 1,14,760 lakh people were vaccinated with the first dose and 70,610 people with the second dose, for a total of 1,85,370 people. Following leading count marks in Coimbatore district. The first dose was 1,00,030, and the second dose was 51,355, with a total of 1,85,370 people being vaccinated.
Tamil Nadu Chief Minister MK Stalin tweeted, "#COVID19 The Government of Tamil Nadu is carrying out a massive campaign to vaccinate the people against the disease. Today, 25 lakh people have been vaccinated, an Indian record! 4 crore vaccinations so far are Himalayan records!"
This mass Vaccination drive conducted yesterday can be said as a massive victory for Tamil Nadu. This vaccination drive was appreciated and welcomed by the people. The initiates taken by the government is praised by many.
#COVID19-ஐ தடுத்து வெல்லும் ஆயுதமாம் தடுப்பூசி போடுவதை மாபெரும் பேரியக்கமாக நடத்தி வருகிறது தமிழ்நாடு அரசு.

இன்று 25 இலட்சம் தடுப்பூசி செலுத்தப்பட்டு இருப்பது இந்தியச் சாதனை! இதுவரை 4 கோடி தடுப்பூசி செலுத்தப்பட்டு இருப்பது இமாலய சாதனை!

— M.K.Stalin (@mkstalin) September 12, 2021