Tamilnadu Coimbatore Tasmac reopening serves no CoVid panic due to Organised Planning
Sivaranjani Soundararaj (Author)
Published Date :

May 07, 2020 13:47 IST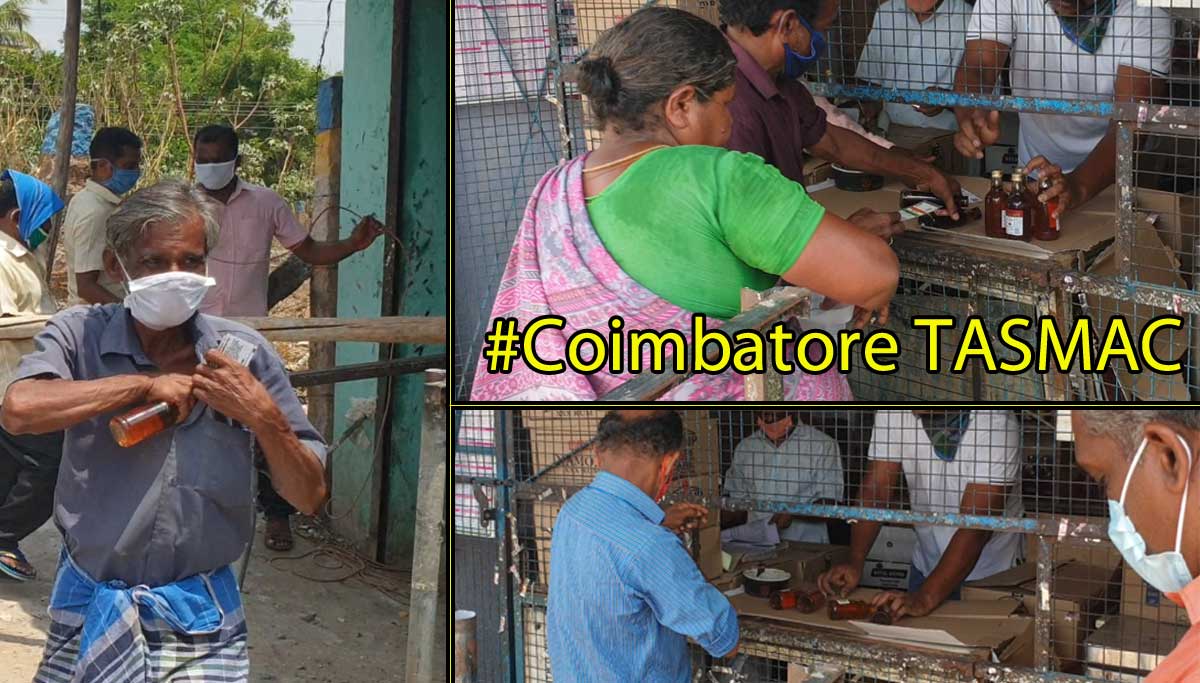 Tamilnadu Tasmac reopening serves no CoVid panic due to Organised planning: Day 1: After the two continuous Janata lockdowns due to the pandemic CoronaVirus, the Indian Government has now announced little relaxation in the Curfew based on the highness of the contagion.
Besides the daily needs, Tamilnadu, Karnataka, and Andhra Pradesh Government have ordered to reopen the industries holding some criteria. Meanwhile, Karnataka and Andhra Pradesh reopened the Tasmac shops the day before, and after prolonged debates and on CoVid spreading note, Tamilnadu Tasmacs are delayed due to several law petitions.
The Tamil Nadu Police Department is all set to launch liquor sales in all parts of Tamil Nadu from today onwards. However, the Tamilnadu made the shops open today by following strict rules to avoid community spread of the pandemic CoronaVirus. Accordingly, Tamilnadu bars in Coimbatore are no longer experiencing zero panic of CoVid, and sales are going very smoothly due to the well-organized plans of buying liquors based on ages.
Age-wise, time has been allotted to buy liquor in Tamil Nadu. This means that people over the age of 50 can buy alcohol between 10 am and 1 pm. 40-50-year-olds can purchase from 1 pm to 3 pm. People under the age of 40 can be purchased from 3 pm to 5 pm. Exclusively from NewsBricks Team, A photo of man holds four bottles of liquor and a video denotes no rush in bars due to the age allocation.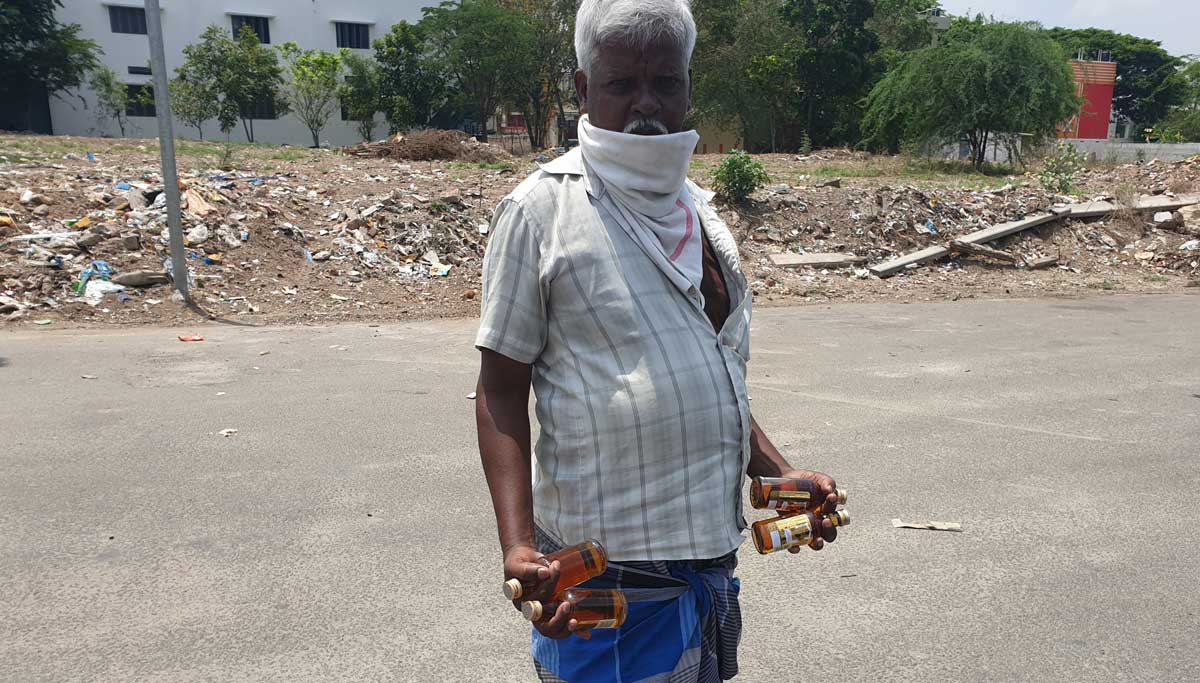 In order to emulate the social gap in liquor stores, people have to bring umbrellas. Vijayakarthikeyan, the Tirupur Collector, advised that there is no alcohol for those who fail to bring umbrellas. Likewise, wine buyers should wear face shields.
So those who want to buy liquor have to get the token and wait time-wise. It is advised to bring an ID card, especially when it comes to buying wine. It is expected that the crowds will be flocking to the Tasmac today after 44 days.
Earlier, in the state of Karnataka, a single person bought liquor worth Rs.54 thousand and the state gained almost 45 crores in a single day. Similarly, Memes creators and social networkers are also waiting for different achievements in Tamil Nadu.
Earlier, a welfare case was filed in the Madras High Court in protest against the opening of the Tasmac shops. It is said that the intensity of the spread of coronavirus infection will increase due to such activity. However, investigations are made to enforce online sales of liquor to avoid the spread of CoronaVirus.