Thirumazhisai Market Ready: Helps reducing Vegetable Prices in Tamil Nadu
Vignesh Subbaian (Author)
Published Date :

May 11, 2020 11:14 IST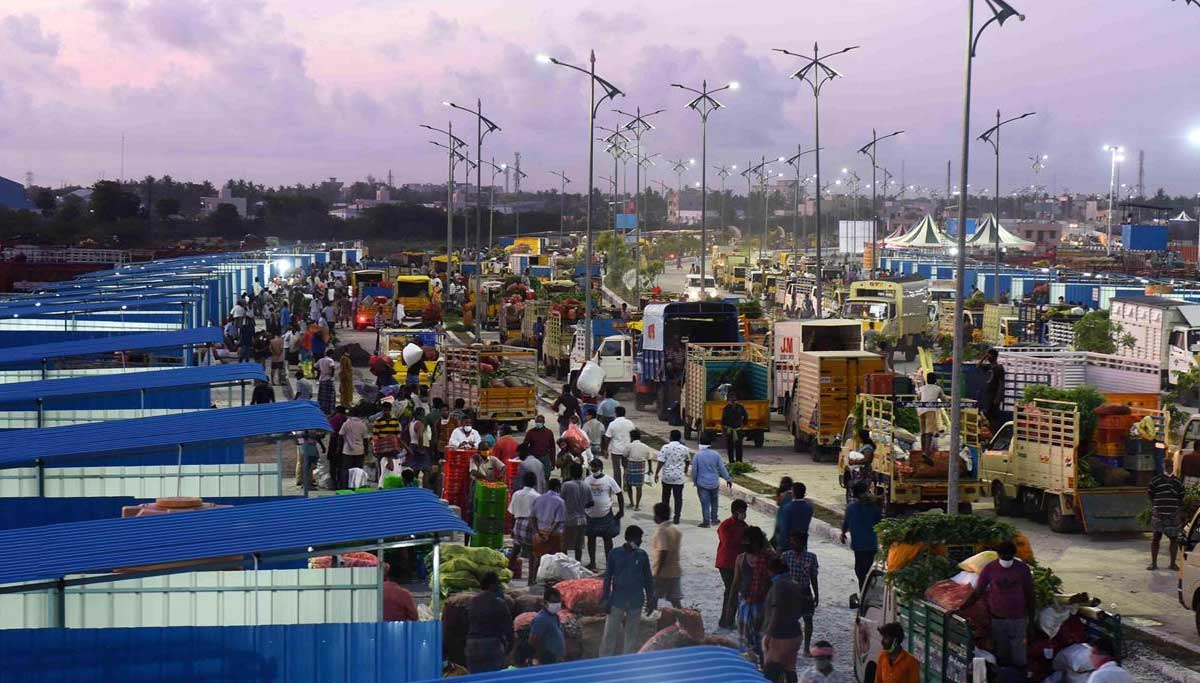 As Tamil Nadu gets back to the third position with 7203 COVID 19 cases in India. Yesterday, May 10 Midnight, the temporary wholesale vegetable market opened Thirumazhisai. It may bring down skyrocketing prices of vegetables across the state. And Koyambedu shut from May 5, wears a deserted look with no visitors.
Thirumazhisai is around 25 km away from Chennai on the way to Sriperumbudur and now houses 200 temporary vegetable and fruit shops, It was opened yesterday. It is the alternative set by the Tamil Nadu government to make up for the shutting of Koyambedu.
Since it is was one of Asia's largest perishable markets, shutting it on May 5 after it becoming COVID 19 hot spot had sent the vegetable prices spiralling. Now with yesterday's opening of Thirumazhisai, the rates are declining to the relief of the people. But only big wholesale shops can come and buy vegetables from here as the transportation costs will stop the small vendors from going for it.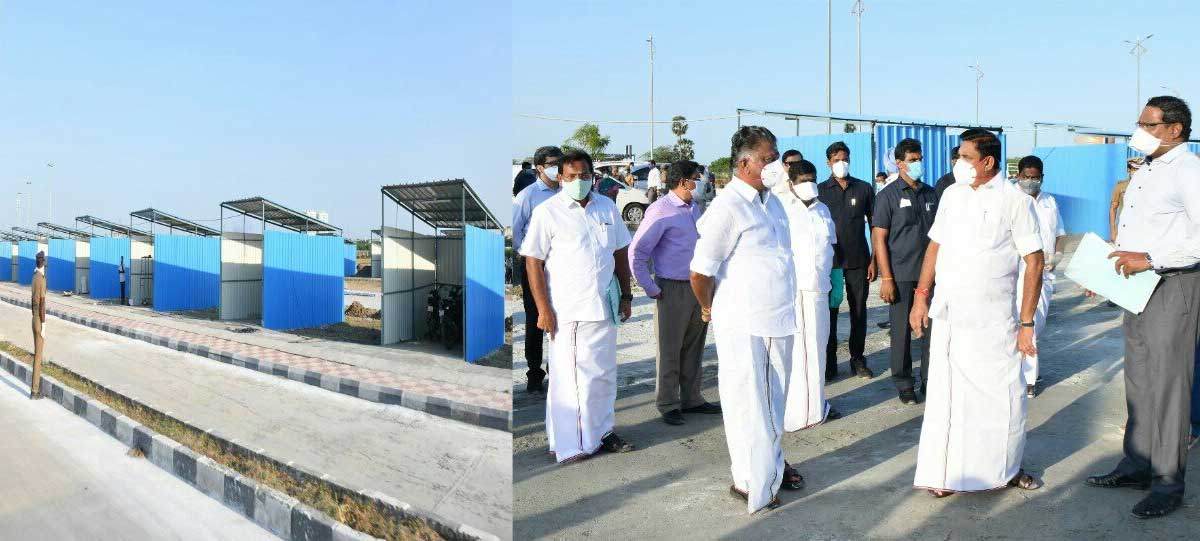 Koyambedu was in 1996 opened with an earmarked area of 295 acres on the outskirts of Chennai at that time. Nearly 65 acres were used only by the 3,750 licensed vegetable and fruit shops. Almost one lakh people come here daily to purchase vegetables on regular days and more than two lakhs on festival days.
With the intense lockdown announced by the Tamil Government in the last week of April, made the people overcrowd than ever before and become one of the reasons for it to be the hotspot now. It has not only made Chennai have more than half the coronavirus infected cases in Tamil Nadu but also Cuddalore to be second and the adjacent Kanchipuram to be the third.
The effect of overcrowding of people without social distance was huge as those people affected by the infection and their contacts ran into hundreds. Because of it now, Tamil Nadu is again in the third spot all over India. It is only next to Maharashtra, where the number of cases has crossed 10,000 and Gujarat, where it has crossed 8,000.
But with the government opening Thirumazhisai temporary wholesale vegetable market yesterday, the people will now be able to buy vegetables at fewer costs.