CM Edappadi Palaniswami Inaugurates Thirupattur and Ranipet as Districts
Anusha Sathish (Author)
Published Date :

Nov 28, 2019 17:31 IST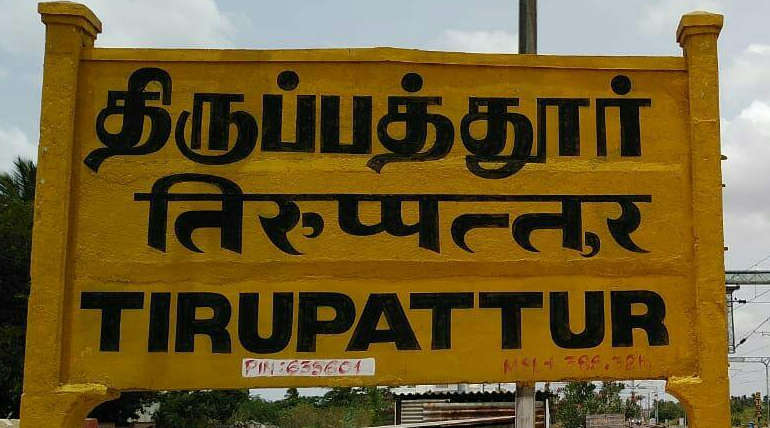 Independence Day promise of trifurcating Vellore district realized
During independence day, Our honorable Chief Minister Edappadi Palaniswami, in the presence of Deputy Chief Minister O.Pannerselvam, promised that to quicken and facilitate the process and respecting the time of the people, Vellore district will be divided into three districts (Vellore, Thirupattur, and Ranipettai). Of late, district numbers are increased to facilitate the processes soon. Otherwise, the approvals are piled up, and the economy push is mitigated. Even people are suffering a lot, and complaints surge. With the addition of Tirupattur and Ranipettai, the number of districts in the state has risen to 37. To highlight this year, five districts have been added.
Tirupattur district inauguration has happened today, and the Chief Minister has instituted the same. Honoring the veterans of the party M.G.R and Jayalalitha with flowers, the Chief Minister has inaugurated the Tirupattur district. Alongside Rs 32,14,00,000 worth 171 completed projects also got off the ground by the hands of Chief Minister. He also laid the foundation for Rs 140000000 worth 37 projects in the same stage. It is highly expected from the Chief Minister that Salem district also should be looked after considering Athur as one of the districts to facilitate the flow of process quickly.
During the inaugural function, while addressing the gathering, Chief Minister stated, "There is absolutely no link between the local elections and the addition of districts. Even the same has happened in 2018, and the local elections did not get harmed because of this. Similarly, local elections will happen without any hindrance, and rumors should be overheard. Also, DMK leader Stalin is propagating falsified news about the Women's self-help group. Women Self Help Group got immensely benefitted with ADMK's rule, and people know about this better. Rumors should not be spread as needed without any base."