Thoothukudi Selvan Murder Case Protest: Full Coverage
Vignesh Subbaian (Author)
Published Date :

Sep 21, 2020 16:08 IST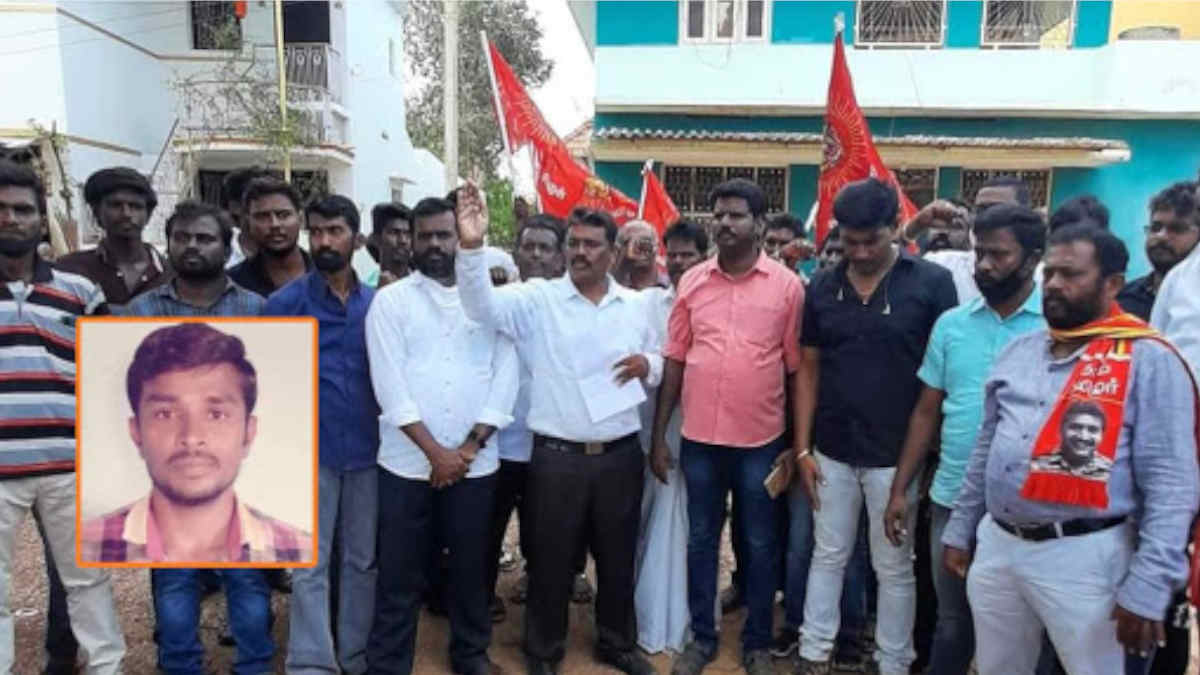 A little while ago, the Toothukudi police became famous all over India for allegedly killing father and son in Sathankulam. The inspector Sridhar, who was in charge of the police station where the deaths occurred, was still not given bail but a DSP promotion.
Now a nearby station inspector Harikrishnan has instigated by AIADMK commerce wing secretary Tirumanavel, killed Selvan, father of a one-month-old daughter, on September 17. The family has filed a case in the Madurai High Court and protesting without receiving the body of the deceased Selvan. The car of the DMK district secretary Anith Radhakrishnan who supported the Selvan family's protest was severely damaged yesterday, September 20 by unknown miscreants.
The feud between two families:
A land dispute between the Selvan family and Tirumanavel is going on for some time. Tirumanavel was recently made the AIADMK secretary to the commerce wing of Sathankulam. Selvan and his two brothers have recently approached the Madurai branch of the Madras High Court for bail against FIRs filed by Thattaramadam police station. They also complained of torture on January 19, 2020, hanging one of the brothers Peter in the station and beat him badly. The Hon'ble judge asked the three brothers to file an affidavit regarding the torture on September 17.
On the same day, instigated by the inspector Harikrishnan against whom an affidavit was to be filed in the Madurai High, Tirumanavel and four others killed Selvan. They abducted him in a car from the Kolanthuttu junction and took him to the outskirts of Kadakulam village. There he was severely beaten up and left the place. Local people rescued Selvan and took him to Thisiyinvilai's primary health center, where the doctors informed his death on arrival.
Thoothukudi SP S Jeyakumar is holding negotiations with the family of dead Selvan to stop the protest and receive his dead body. He said that under sections 364 and 302 IPC for murder, cases have been booked against Tirunamavel. Inspector Harikrishnan was charged as an instigator, has been suspended by the SP. All the accused six were absconding from September 17, today Tirumanvel and Muthukrishnan had surrendered in the Chennai Saidapet court.