Three Tableaux To Be Displayed In Tamil Nadu Republic Day Event 2022
Thangaraja Palaniappan (Author)
Published Date :

Jan 25, 2022 10:40 IST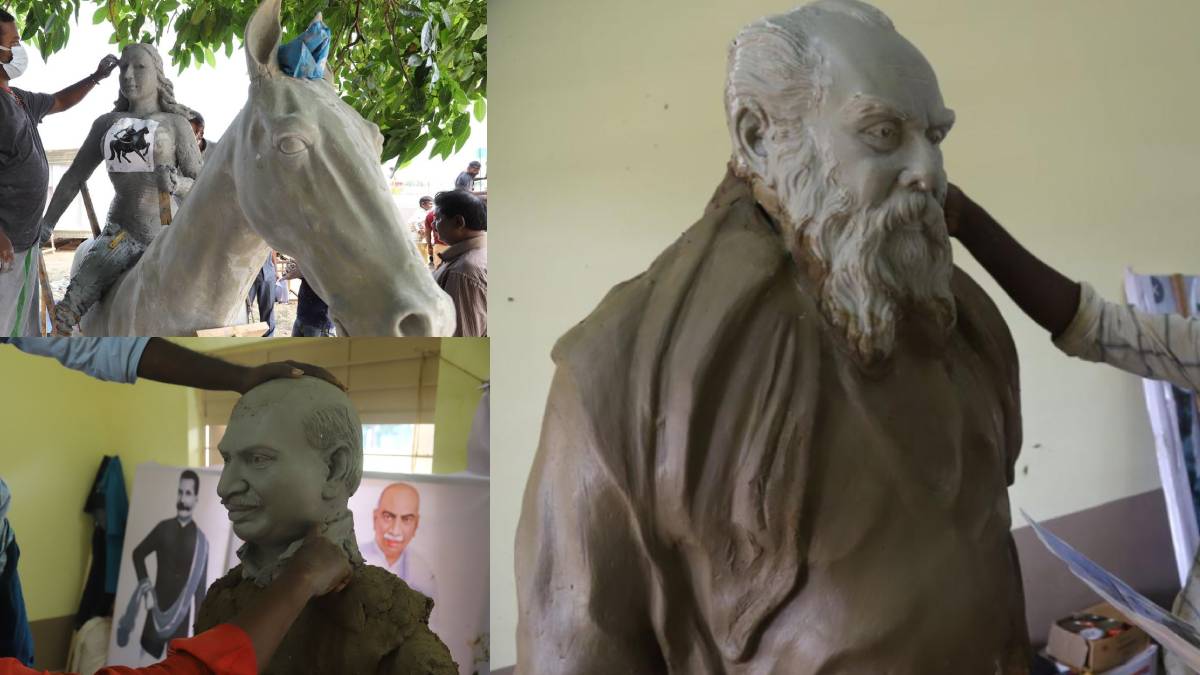 Two new tableaus have been added to the Republic Day parade of the Government of Tamil Nadu, along with the vehicles denied by the central government. In total, four decorative vehicles will be showcased in Tamil Nadu Republic Day Celebration 2022.
Three decorative vehicles with Tamil Nadu freedom fighters statues will be on display at the Republic Day parade tomorrow. Chief Minister of Tamil Nadu MK Stalin had announced that a special vehicle would take part in the Republic Day celebrations in Chennai on behalf of the Government of Tamil Nadu, as the Central Government had not given permission for a vehicle carrying statues of Veeramangai Velunacharyar, Kappalottiya Thamizhan V.O.C and Bharathiar,
Following that, statues of Periyar, Pasumpon Muthuramalinga Thevar, Kamarajar, Rajaji, Vanginathan, Deeran Chinnamalai, Rettai Malai Srinivasan, Tirupur Kumaran, VVS Iyer, Gaidee Millath, JC Kumarappa, Kakkan are included in the newly added 4th vehicle. . All these four vehicles are scheduled to go on public view in Tamil Nadu after the Republic Day celebrations.
Tamil Nadu Governor RN Ravi will hoist the national flag at the Republic Day celebrations at 8:00 am tomorrow at Chennai Marina Beach. Tamil Nadu Chief Minister MK Stalin will present various awards to the winners. After that, policemen parade and the other events will take place. The tableaus will be taken to the important cities after the Republic Day Event on January 26.
The curiosity among the public in this year Republic Day parade is more after the controversy of Tamil Nadu Tableaux denial by the Central Government. After the issue sprouted out, Kanimozhi tweeted, "The action of the Central Government in rejecting the decorative vehicle of Tamil Nadu designed for the Republic Day celebrations is highly objectionable. The sacrifices of Veeramangai Velunachchiar, the VOC and Bharathiar are present in the lives of every Tamil people."
Due to the corona infection, the government has cancelled the parade of decorative vehicles and art shows. People are not allowed to attend the ceremony. The ceremony will be completed in half an hour. The public's anticipation is increased to see the tableaux of Tamil Nadu as the Central Government denies it for the Republic Day Parade 2022.