Tiger Carcass Found in Mudumalai Tiger Reserve
Gokul Saravanan (Author)
Published Date :

Apr 14, 2020 16:38 IST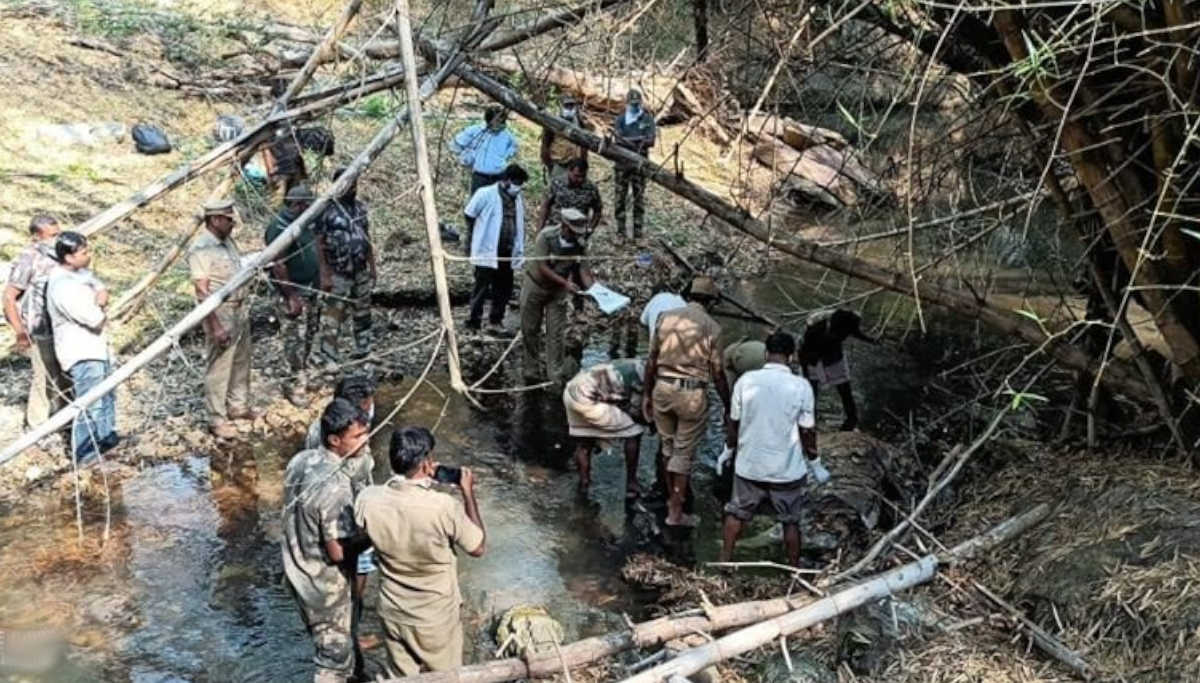 Tiger Found Dead in Mudumalai Tiger Reserve:
Officials of Mudumalai Tiger Reserve reported on Monday that a 5-years-old Tiger's carcass was found near a stream running through Masinagudi.
Reporting in detail, the doubt of pouching has been ruled out after the postmortem report. According to the postmortem report, the skin, canines, and other organs were intact. Remnants of Sambar deer are also found during the postmortem process.
The postmortem examination was carried out by Rajamurali, Assistant Veterinary Surgeon. Madhusudhanan, Gudalur Municipality Biodiversity Board Member, and Saloman Danial, secretary of Masinagudi Eco-Naturalist Club, were also present during the examination, reported the New Indian Express.
According to the administrative department of Mudumalai Tiger Reserve, the Tiger would have died some five days ago somewhere near the Maravakandi dam. The carcass must have reached Avarallah via the strong current of the stream water. The department also said that it was hard to identify the age and gender of the tiger when it was initially found in the stream decomposing.
The Tiger was cremated after the postmortem examination. The samples of the Tiger was also sent to COVID-19 testing.
Particularly, three big cats were found dead in the region of Mudumalai within a week. After the lockdown in Tamil Nadu, in April 1st week, a highly decomposed carcass of a leopard was discovered. Later on examination, it was found that the cat would have died of disease as its skin, canines, and nails were found intact.