Time passes by there is no concrete SURJITH SAVED message
Anusha Sathish (Author)
Published Date :

Oct 27, 2019 18:29 IST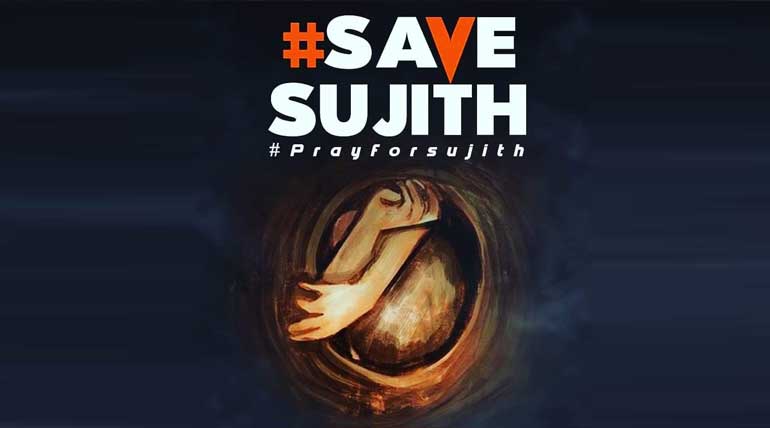 The two-year-old kid from Nadukkattupatti, Manachanallur, Trichy, was under the defunct bore well in his parents owned cornfield for the past two days. The res he operations were in full swing from the day before yesterday. Till yesterday morning, Surjith was responding to his mom's and uncle's responses. But later, there was absolute silence. The silence has not been broken till now. The kid who was stuck at 35 feet has gone deep to 70 feet and further down to 100 feet during the effort of rescue operations.
The parallel digging has not helped yesterday as the vibrations further worsened the process. The robot arms were tried but in vain as the hands of the kid was slippery due to wet mud. Now Indian Oil's rig has come, and it is digging a parallel hole from the borewell where Surjith is caught a little distant away. But the rocks are too rigid than expected and delays the process.
Six members from the fire rescue team are ready to respond immediately, but the digging process is getting delayed due to multiple confusions. Social Media is replete with "Save Surjith" messages. Politicians and Celebrities are expressing their concerns and prayers
To highlight DMK president Stalin, Amma Makkal Munnetra Kazhagam's leader T.T.V Dhinakaran have expressed their sincere prayers. Actor Rajinikanth and Kamal Hassan also expressed his concerns and invoke the blessings of almighty.
Kamal Hassan has gone a step ahead and opined that those who have not closed their bore well should be hefty fined. Whatever the case may be hopefully the kid is still struggling for life. Not sure what is written in his fate. Only the almighty can save the child.