Tiruvannamalai Fake Doctor Anandhi Arrested Again For Doing Illegal Abortions
Vignesh Subbaian (Author)
Published Date :

Dec 04, 2019 11:57 IST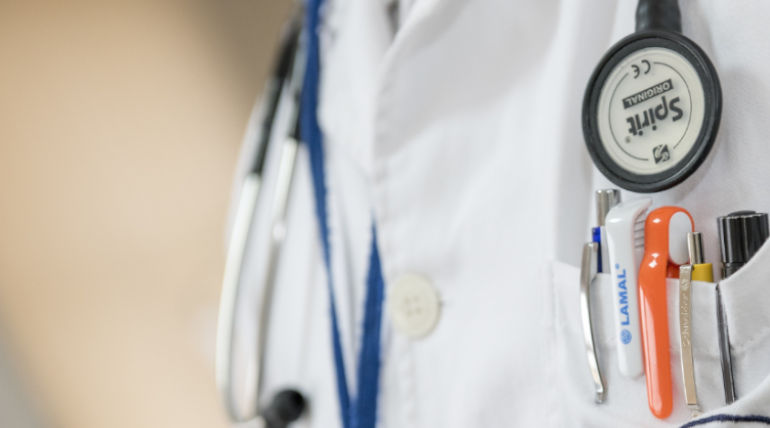 A fake doctor performing continuous illegal abortions of female fetuses arrested again under Goonda's Act in Tiruvannamalai: Tiruvannamalai is becoming notorious for illicit abortions of female fetuses. Yesterday, on 3 December, on Tiruvannamalai Collector's order, a fake doctor alleged to have performed more than 10,000 illicit abortions, and her helper her were booked under the Goondas Act.
Six months back, in the same Tiruvannamalai, another fake doctor couple alleged to have performed more than 4,000 illegal abortions has been booked under the Goonda's act.
S P Sibi Chakravarthy of Tiruvannamalai district on the recommendations by the collector KS Kandasamy yesterday booked Anandi and her accomplice Naveen under the Goondas Act for the second time again. The first time it was last year when fake doctor Anandhi, who had successfully completed higher secondary exams only has performed more than 10, 000 illegal abortions.
She, along with her husband Tamil Selvan and auto driver Sivakumar was doing these abortions in a luxurious bungalow in Vengikal Ponnusamy Nagar in Tiruvannamalai. They examine the fetus and inform the pregnant women that it is female and do the abortions. The luxurious home was sealed, and the collector confiscated all Anandhi's properties. Also, all three were booked under the Goondas Act last year and sent to prison.
Anandhi came out from the prison on bail and started doing the abortions again. On the complaint by Suganthi, Associate Director of Welfare Schemes, Tiruvannamalai, the police raided a house in Senguttuvan street.
They found Anandhi still having a piece of more compact equipment to find out the gender of the fetus and continuing performing abortions by charging Rs.10,000 for each abortion. She, along with her accomplice Naveen was sent to Vellore prison. Now she is again booked under the Goondas Act.
In a similar incident in May, a fake doctor couple Kavitha and Prabhu, were booked under the Goondas Act. Kavitha has successfully passed the tenth standard and has performed more than 4000 illegal abortions in her fancy store in Tiruvannamalai.
Tiruvannamalai is one of the districts with a low rate of female childbirth at the national level. Maybe the reasons behind it could be the likes of Kavitha and Anandhi.