TN Chief Secretary Irai Anbu Holds Consultation Regarding Students
Vignesh Subbaian (Author)
Published Date :

Sep 08, 2021 12:32 IST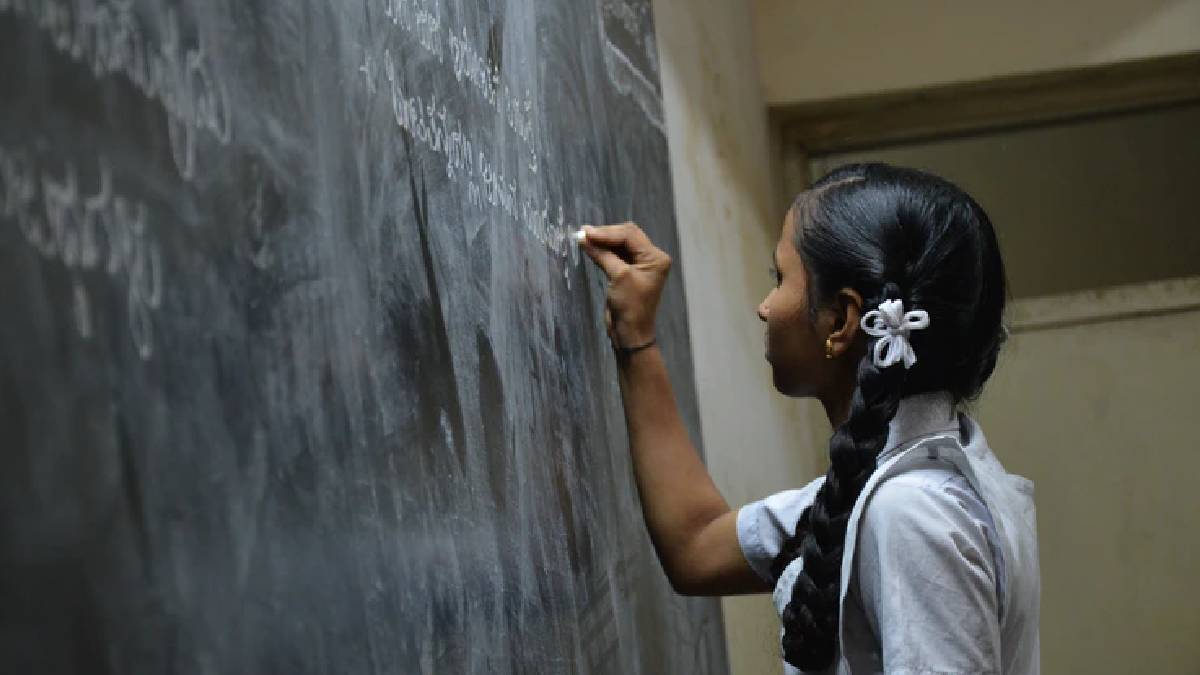 As coronavirus is being tested in school children in Tamil Nadu, the Chief Secretary of Tamil Nadu, V. Irai Anbu, will hold an important consultation meeting with the district administrators at 3 pm today. It is expected that after this consultation, the Government will issue an important notice regarding the school.
Schools and colleges were reopened on September 1 following the Government's Covid protocols for the benefit of school and college students due to the declining spread of corona in Tamil Nadu. The vaccination process has accelerated, and the majority of the people have been vaccinated.
The Tamil Nadu School Education Department announced that the students from 9th to 12th class could come to school with a permission letter from parents. In this regard, students came to school eagerly as the schools that were reopened after several months.
Some students in districts, including Namakkal, were tested positive on the first day of school opening. Furthermore, corona infection was confirmed for teachers as well.
For students from 9th to 12th grade, the classes were regular in recent days. As many as 24 students have been tested with corona since the school reopened. Accordingly, a 10th class student of a private school in Alwarpet, Chennai, tested positive for Covid 19. The student is said to have been infected by his father.
Following this, a total of 103 students, teachers and staff who were in contact with the student were tested for RTPCR. In fear of increasing cases, a week of holidays for the students was announced by the school.
With the increase in covid cases among the students and teachers, the Chief Secretary to the Government of Tamil Nadu V.K. is consulting through video today at 03.00 pm in this regard. Senior officials from the school education department are also participating in the consultative meeting chaired by the Chief Secretary at the Chennai General Secretariat.
During the meeting, it was reported that additional security measures were to be taken in schools. Further, it is expected that the Government of Tamil Nadu is expected to issue an important announcement after the meeting.