TamilNadu Doctors Strike: FOGDA Protest dropped temporarily
Gokul Saravanan (Author)
Published Date :

Nov 01, 2019 13:25 IST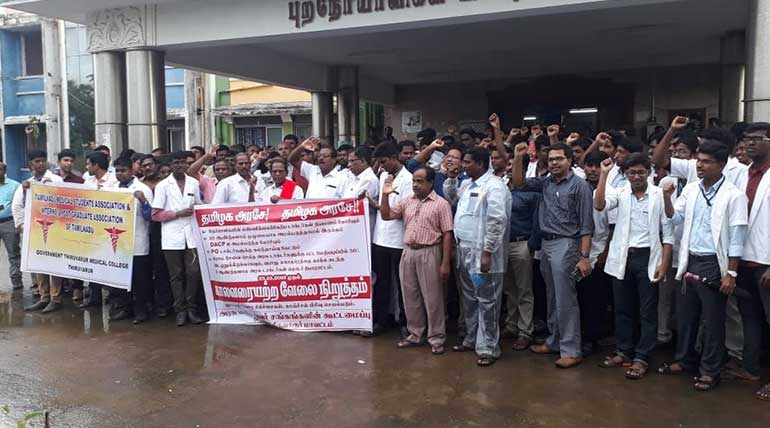 FOGDA Doctors Called off their strike temporarily
The Doctors strike that almost lasted for seven working days from the past week has deliberately come to an end this Friday. The strike has been called off as a response to Chief Minister Edappadi K. Palaniswami's appeal, said the organizer of the strike.
The FOGDA has put their protest on a temporary halt while 50+ doctors have been issued with transfer orders and 17(b) notice to a doctor on Thursday. The indefinite strike by the doctors affiliated to the Federation of Government Doctors Association (FOGDA) was launched, demanding the government to consider their carrier.
Reassuring the 50% reservation for government servants in medical education, reduction in time-frame of promotion in work are such demands that were proposed by the FOGDA doctors.
FOGDA's protest convenor, A. Ramalingam, said to the press that they are dropping the protest temporarily. Upon Chief Minister's appeal and the request of Health Ministry, the association has decided to drop the demonstration, for now, said the A. Ramalingam.
Chief Minister of the state and the directors of TNGDA also assured that the doctors' demands would be taken for a discussion soon in the State Cabinet. FOGDA is citing the assurance given by the above as another reason for their short break in protest.