TNPSC fraud arrests now at 36 and counting
Vignesh Subbaian (Author)
Published Date :

Feb 08, 2020 23:40 IST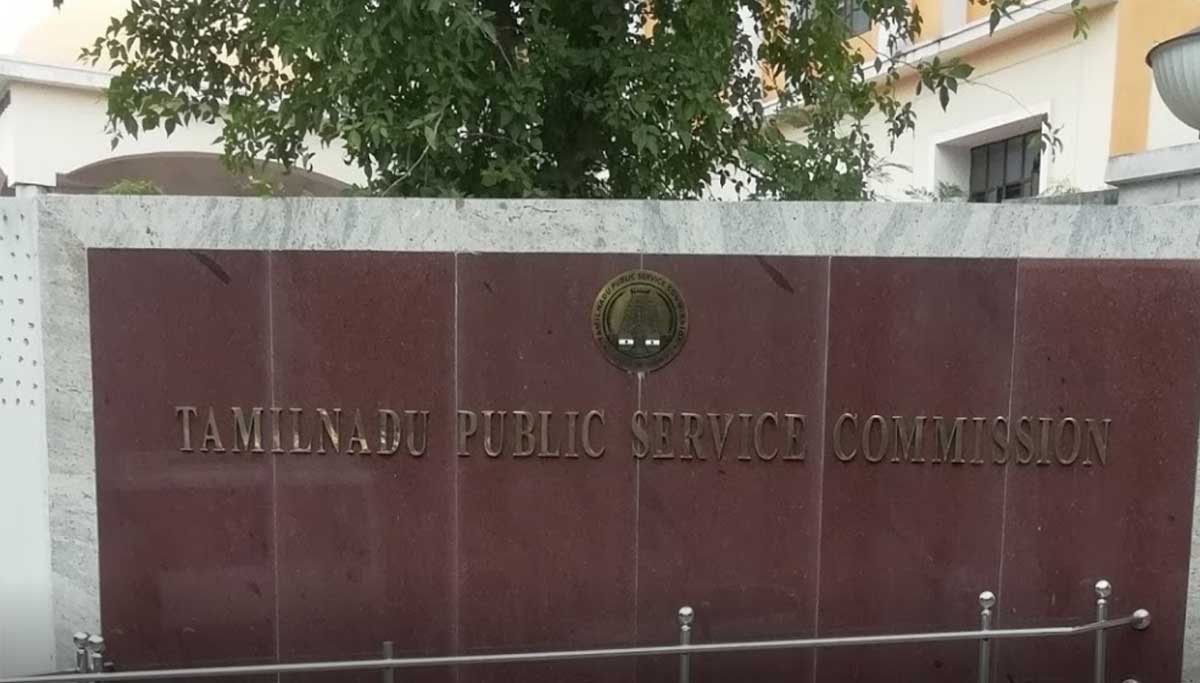 TNPSC fraud arrests now at 36 and counting: TNPSC fraud arrests are increasing every day, and with Jeyakumar under police investigation now, how many more is the big question. Also, the fraud extends from Group 4 - 2 - 1 and now for VAO exams also. Also, Ariyur VAO Narayanan from Villupuram was arrested yesterday and confessed of fraud in the year 2016 VAO exams also.
DMK leader Stalin has raised serious doubts about Group 1 exams of 2017 in a statement. But still, only one TNPSC employee is detained in the total 36 so far. But TNPSC Secretary has issued new guidelines for transparency in TNPSC exams and the need for Aadhaar to write it and many more.
Updates on TNPSC frauds
As of now only 36 persons have been arrested and could increase rapidly with the police investigation of Jeyakumar
When even the policemen involved in the TNPSC fraud were arrested from their hideouts, Jeyakumar surrenders before the Saidapet court yesterday, February 7
Two government servants from Karur and Myladuthuai are arrested and brought to Chennai today, February, 8
Om Ganthan is the only TNPSC staff and only of clerical grade who brought the answer papers "safely" from Rameswaram among the 36 arrested so far
VAO Narayanan of Ariyur in Villupuram was arrested yesterday as he was the person mentioned by Sithandi and Nandakumar of handing over crores of rupees
VAO Narayanan under investigation has revealed that even in 2016 VAO exam he has collected Rs.34,00,000 from 5 persons who are all VAOs now
Narayanan has also confessed of receiving 73 lakhs for the TNPSC Group 2 fraud and says he has handed over all the money to Jeyakumar
DMK Leader Stalin statement on TNPSC fraud
DMK leader Stalin yesterday, issued a statement regarding TNPSC fraud and has raised many questions that include
He questions minister Jeyakumar if he is ready to punish the real culprits behind the TNPSC exam
The daily news on TNPSC fraud is creating panic, but the government or the ministers do not care anything about it
They are only trying to create a scene that proper and truthful investigation is carried on against the TNPSC exam
The main fraud of TNPSC is only in Group 1 exams which the government is trying its best to cover it up
CBCID inspector Senguttuvan in 2017 has submitted his report to High Court wherein he has mentioned that, out of the 74 selected in Group 1, 64 are only from one TNPSC training center
Even after High Court ordering the government to investigate in the matter, three judges have been transferred, and three investigating officers have also been transferred but still not completed the investigation.
Government is trying to save influential persons who were among the 64 to have succeeded in the said Group 1 exam
The High Court should investigate the issue and bring to justice all the accused
TNPSC fraud is becoming beyond anyone's imagination. And now with Jeyakumar under police investigation for the next six days and the High Court to speed up the Group 1 fraud cases, it will bring a lot of more hidden ugly truth to the public soon.