TNPSC Group 4 exam malpractice: TNPSC Might Seek Police Investigation
Vignesh Subbaian (Author)
Published Date :

Jan 20, 2020 10:39 IST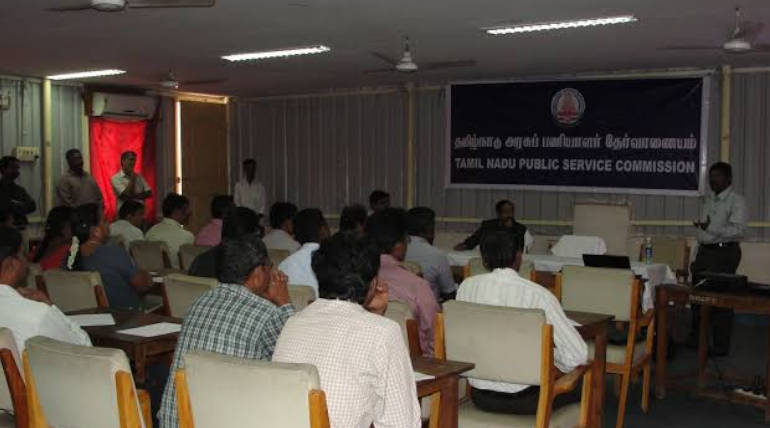 Will the TNPSC Group 4 exams conducted again due to the irregularities? All TNPSC Group 4 toppers who wrote the exam in the Ramanathapuram centers on inquiry give the same explanation. Now some reports say that TNPSC may seek police assistance for the investigations. And other sources say that there is an important announcement today after the first round of inquiry completed yesterday, January 19. Not the question among the lakhs of Tamil youth is whether they have to write the Group 4 exam again.
40 out of the top 100 rankers in the TNPSC Group 4 exams conducted on September 1, 2019, were from the Sivaganga district. But they did not write the exam in many centers near Sivaganga. They traveled nearly 100 kilometers to write in two centers in Ramanathapuram district. One is center no. 1606 Rameswaram and another is 1608 Keelakattalai.
It is not the first time happening, even in the TNPSC Group 2 exams in 2018, 30 candidates who wrote the exam in these centers were in the top 50 at that time. Only now, after several complaints from all quarters, TNPSC conducted an inquiry.
All the candidates, when enquired by the TNPSC authorities on their reason to come to Ramanathapuram to write TNPSC exams, it seems that all of them gave the same reason that they have come to Rameswaram temple to pay homage to their ancestors and also to write the exam. Sources confirm that TNPSC authorities are now confused on such reasons.
16,29,865 Tamil Nadu youth believing TNPSC prepared well for the exams for years to write in 5,575 centers across Tamil Nadu. When they were waiting with high hopes, only those who wrote in these two centers are the 40 toppers among the first 100 rankings. And it is happening for the second time, as the same center. 35 toppers in 2018, have even joined government jobs is to be noted.
TNPSC is still investigating and yet to make a decision. Sources say that police may conduct the investigation, and even the exams may be conducted again. The life of lakhs and lakhs of Tamil Nadu youth are at stake, and even after the results announced in November, the TNPSC authorities are only conducting inquiries.