FASTag Issue: Tollgate Workers Thrashed Sabarimala Devotees in Madurai
Gokul Saravanan (Author)
Published Date :

Jan 11, 2020 12:31 IST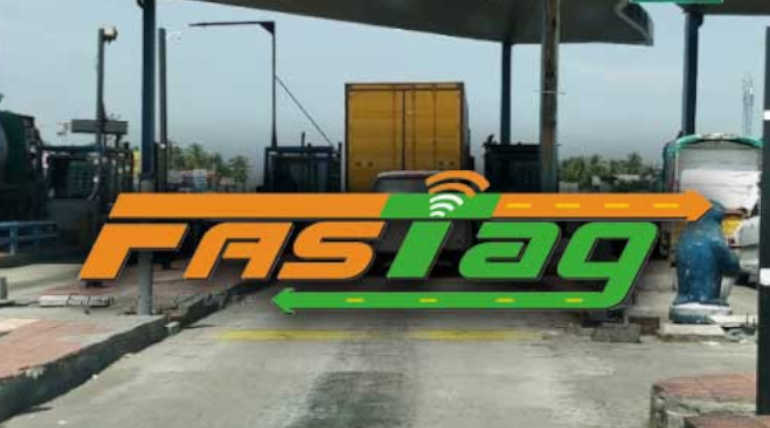 Ayyappa Devotees get Thrashen by Tollgate Workers Near Madurai: At least 4 Ayyappa Devotees heads were cracked in a brawl in Toll Gate in Madurai district. A group of Ayyaap Devotees from Chennai had been in a quarrel with the workers of Kappalur Toll Gate in the Madurai district get thrashed by the workers on January 9, 2020.
As per the source, the problem that araised between the devotees and the workers was due to the FASTag. The devotees who were returning from Sabarimala after their religious trip. When they got near the Kappalur Toll Gate where they found a long-standing queue of vehicles. But, when the devotees saw the FASTag lane, they decided to pass through the lane as they were aware that only January 15, 2020, had been set as the last date for amending FasTag.
The worker of the Toll Gate stopped the devotees' van. As per the source, the workers demanded the van driver to pay double the amount citing the lane as only for FASTag vehicles. For that, the devotees asked the worker how can the toll charge double when FASTag has not been mandated by the government yet. The devotees refused to pay the charge.
After a short, loud talk with the Toll Gate workers, the devotees, to avoid any further problem, asked their driver to reverse the van to the nearby lane where they first found a long-standing queue. But, the Toll Gate worker intentionally banged the vehicle with his palm making a loud noise to stopped the vehicle.
Now, the bang on the vehicle hyped the Ayyappa Devotees to question again with an extra note, "how can you charge double when there is no FASTag amendment yet; are you guys from India?" For that, the worker said that he was from Pakistan and started beating the devotees with his fellow workers at the Toll Gate.
After a short quarrel, at least four devotees' heads were left bleeding, and the remaining devotees admitted the four in a nearby hospital and registered a complaint in Thirumangalam Station of Madurai.
The Thirumangalam police reached the spot and held four workers who involved in quarreling soon after the complaint registered by the devotees.
Now the question is how the rest of the toll gates are going to handle such problems in this festival season that is about to appear earlier next week?