Minister Udhayanidhi Stalin Revealed The Secret To Cancelling The NEET
Vignesh Subbaian (Author)
Published Date :

Mar 14, 2023 17:44 IST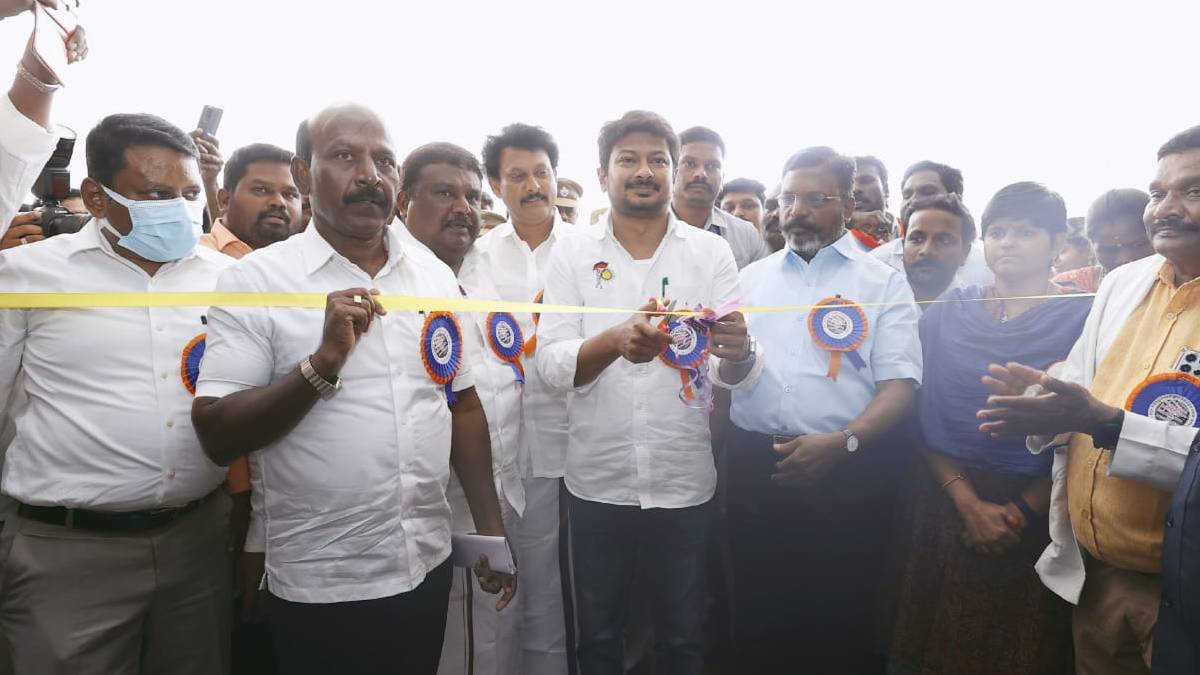 Minister Udayanidhi has said that the secret to cancelling the NEET exam is to raise our voices against NEET when our right to education is being taken away.
At the Government Medical College Hospital in Ariyalur, a new hall was opened in the name of the student "Anitha". Speaking at the inauguration ceremony, Minister Udayanidhi said: Leader of Opposition Palaniswami has been asking to reveal the secret of the NEET exam. The secret is nothing. The secret is to speak up boldly when our right to education is being taken away.
Now the stadium is being opened in Anita's name. When you see that stadium and its name board, NEET cancellation should come to your mind.
The legal battle will continue till NEET is cancelled. Even when I met Prime Minister Modi 15 days ago, I requested to cancel NEET. He gave various reasons for the advantages of the NEET examination. But I returned, saying we would continue the legal struggle until the DMK government cancels the NEET exam. That is the secret." Thus he spoke.
சட்டமன்றத்தில் நான் வைத்த கோரிக்கையையேற்று, அரியலூர் மருத்துவ கல்லூரியில் ரூ.22 கோடியில் கட்டப்பட்டுள்ள அரங்கிற்கு தங்கை அனிதா பெயரை சூட்டுவதற்கான அறிவிப்பை முதலமைச்சர் @mkstalin அவர்கள் வெளியிட்ட நிலையில், அரியலூரில் இன்று "அனிதா நினைவு அரங்க'த்தை திறந்து வைத்து பார்வையிட்டோம். pic.twitter.com/WKQBugBqz2

— Udhay (@Udhaystalin) March 14, 2023