Valimai Cement Introduced By CM Stalin Is Trending With Hashtag
Sophia Loren (Author)
Published Date :

Nov 16, 2021 14:23 IST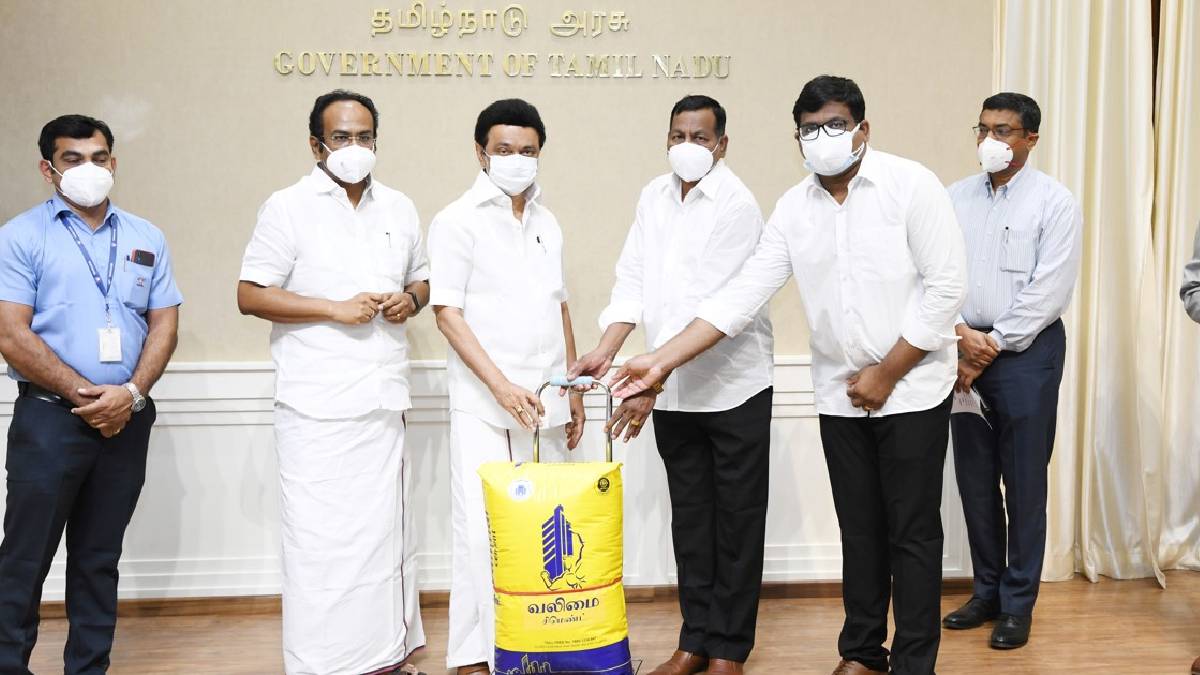 The Government of Tamil Nadu has introduced low-cost cement under the name 'Valimai'. Chief Minister M.K Stalin introduced this cement today.
In Tamil Nadu, prices of construction materials, including cement, have risen sharply. Construction companies and the public have been demanding that the Tamil Nadu government take action to reduce these prices.
Cement manufacturers had predicted that cement prices would rise due to coal shortages as construction materials prices rose after the corona. Following this, Tamil Nadu Industry Minister Thangam Tennarasu had said that cement would be introduced in Tamil Nadu under the name 'Strength' on behalf of the government.
In this case, cement is currently being introduced. Valimai cement manufactured on behalf of the Government of Tamil Nadu is to be supplied to construction companies and the public at low cost, officials said. It is expected that the price of cement sold in outside markets may get reduced.
CMOTamilNadu has tweeted, 'The Hon'ble Chief Minister @mkstalin introduced the high-quality new type of cement "Valimai" of Tamil Nadu Cements Corporation and launched the sale.' After its launch hashtag, Valimaicement is trending on Twitter.
தமிழ்நாடு சிமெண்ட்ஸ் கழகத்தின் உயர்தர புதிய ரக சிமெண்ட் "வலிமை"யை மாண்புமிகு முதலமைச்சர் @mkstalin அவர்கள் அறிமுகப்படுத்தி, விற்பனையை துவக்கி வைத்தார்.#Valimai pic.twitter.com/Dpj6lGH1Mh

— CMOTamilNadu (@CMOTamilnadu) November 16, 2021