Vande Bharat Express arrived within 6 hours from Chennai to Coimbatore
Thangaraja Palaniappan (Author)
Published Date :

Apr 01, 2023 07:18 IST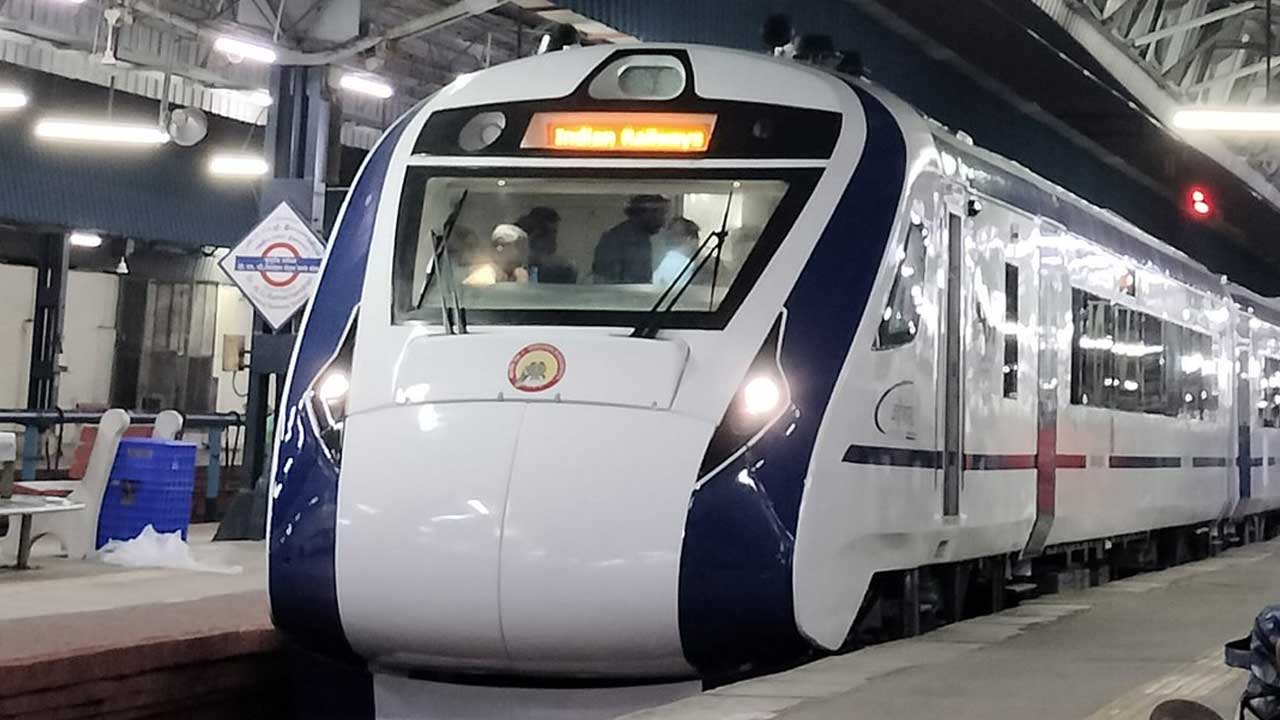 Passenger's Interest in Vande Bharat Express
Indian Railways is showing great interest in running Vande Bharat Express trains between important cities in India. Passengers are more interested in travelling in Vande Bharat Express trains as they are completely different compared to regular Indian trains.
Vande Bharat's Importance to South India
But the non-operation of Vande Bharat Express trains in South India was seen as a drawback. The Indian Railways addressed the shortcoming a few months ago. South India's First Vande Bharat Express is currently running between Chennai-Mysuru. This train travels via Bangalore.
Following this, the Indian Railways is now rapidly preparing to bring the 2nd Vande Bharat Express train of South India into service. This train, which has created great expectations among the passengers, will be operated between the cities of Chennai and to Coimbatore route.
Exclusive Vande Bharat Express train within Tamil Nadu
Chennai to Coimbatore train will be the first Vande Bharat Express to run entirely within Tamil Nadu. Vande Bharat Express, which runs between Chennai and Coimbatore, will get another glory. 8 coaches are connected in this train.
Train Arrived within 6 hours, from Chennai to Coimbatore
The Vande Bharat Express trial run between Chennai and Coimbatore has been successfully completed. On March 30, 2023, the Vande Bharat Express train trial run from Chennai started at exactly 5.40 am.
From there, the Vande Bharat Express reached Coimbatore at exactly 11.18 am via Jolarpet, Salem, Erode and Tirupur. That means the train reached Coimbatore from Chennai in exactly 5 hours and 38 minutes.
The important thing to mention is that the Vande Bharat Express planned arrival time is 11.40 am at Coimbatore Junction. But the Vande Bharat Express train reached Coimbatore around 11.18 am, which was 22 minutes ahead of schedule.
Chennai to Coimbatore Vande Bharat Express Starting Date
With the successful completion of the trial run, the Chennai to Coimbatore Vande Bharat Express train will be available for passenger use from April 8, railway officials have said.
On that day, Prime Minister Narendra Modi will flag off the service of this train. This information has brought great joy to train passengers.
But the official arrival and departure timetable of the Vande Bharat Express train between Chennai and Coimbatore is not released yet. Railways are expected to announce it as soon as possible.
Vande Bharat Express Photos Trending in Social Media
Many train lovers and government officials shared photos of Vande Bharat Express photos and interior photos over the social media and gone viral. Check the photos of Vande Bharat Express