Wearing Mask Is Mandatory In Tamil Nadu, Health Minister Subramanian
Thangaraja Palaniappan (Author)
Published Date :

Apr 20, 2022 11:05 IST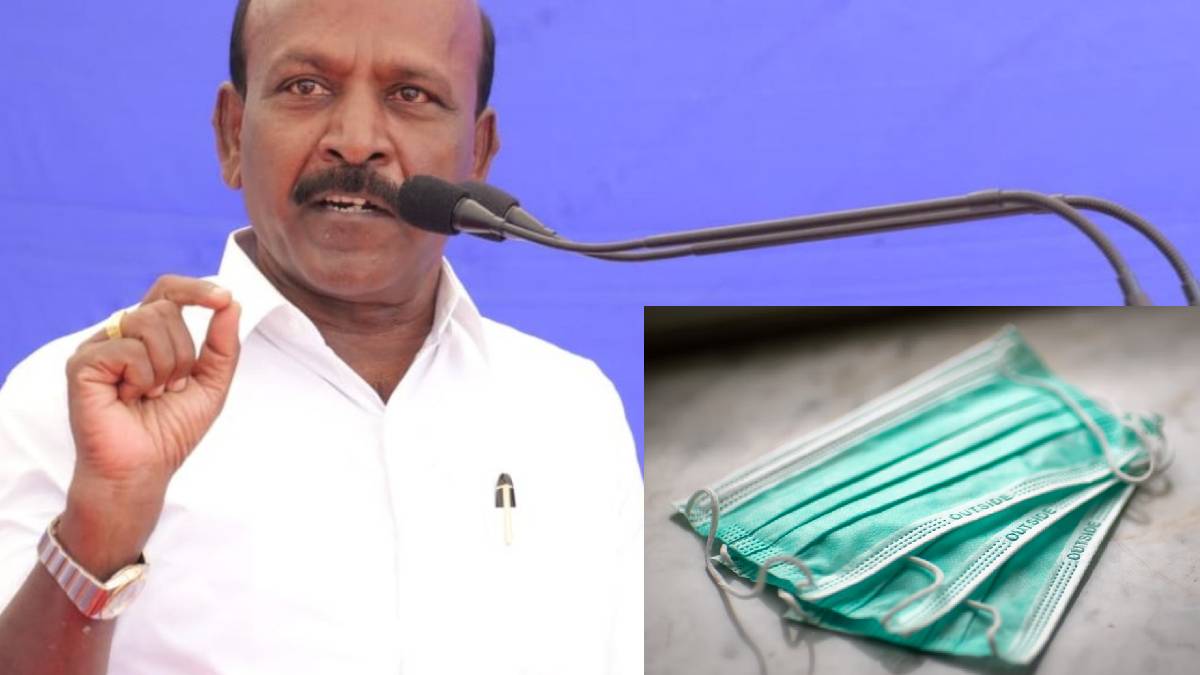 Corona, which has been declining for the past three months, has started to rise again. In recent days the public was free from masks, and everyone must know the seriousness of its rise. Tamil Nadu Health Secretary Radhakrishnan has written a letter to the district collectors in this situation. It is noted that the covid case is rising again in many parts of India.
While there were 82 cases a day in Delhi on April 4, Govt said yesterday that the number of cases had risen to 632. He said the corona positive rate has gone from below 1 per cent to about 5 per cent. He said the case of the corona was slightly higher in UP, Haryana and Maharashtra.
On April 18, the international OMICRON impact was estimated at 7.45 lakh per day. He said there was no differential impact in Tamil Nadu, and the number of corona infections was slightly higher. More than 30 cases of corona infection, which were less than 25 a day, have been reported in 8 districts, he said.
He also said that the wearing mask had not been withdrawn in Tamil Nadu and, therefore, the mask must be used compulsorily. He called for action to identify those who have not been vaccinated and vaccinate them. He also asked the hospital to ensure that the essential medicine and equipment are ready.
Medical experts say the number of people admitted to hospitals for treatment is low, although the occurrence of corona infection in other states is worrying. However, in a letter to district collectors, Tamil Nadu Health Secretary Radhakrishnan said appropriate action should be taken to monitor and control corona infection.
The covid positive cases in Chennai are 17, Chengalpattu 5 and only one in Coimbatore. Speaking to reporters in Chennai today, Minister for Health and Family Welfare Ma. Subramanian said, "Wearing a mask is mandatory. The only exception is in the imposition of fines. Everyone must wear a mask to save their lives. " This statement has cleared the minds of many public.