What the Director of Chennai Regional Meteorological Center said about this Northeast Monsoon?
Arjun Krishnan (Author)
Published Date :

Oct 18, 2019 17:12 IST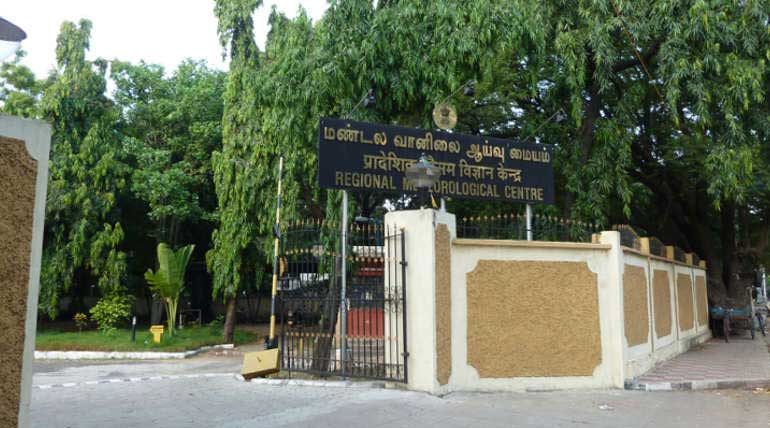 The North-East Monsoon started a day prior and has begun to shower moderate rainfall throughout Tamil Nadu. Chennai, the primary beneficiary and victim of this monsoon season, had its first blow of this year last night. The city experienced 101 mm of rain in the past 24 hours. As per the Regional Meteorological Centre, the city will yield rain from moderate to code orange level.
Many roads were covered up with rainwater, and that left the passersby to suffer from the inconvenience. On account of this rain, the parts of North Madras like Avadi, Ambattur, Otteri, Ponneri, Kolathur, and Washermanpet has been blocked with water.
Apart from Chennai and other coastal cities of Tamil Nadu, Coimbatore and Nilgiris are also enjoying moderate rainfall. The toy train from Ooty to Mettupalayam has been canceled till the 20th of October in caution to unpredictable mudslides.
The Dams and Reservoirs has a vast amount of Inflow due to these rains. Due to the mixing of Sewage with rainwater into the households, there is a chance of people getting affected by various diseases.
Meanwhile, the Regional Meteorological Centre warned14 districts as they can expect moderate to heavy rain. In the Last 24 hours, Ettayapuram recorded the highest of 14cm rainfall. Chennai Metrological Department said that "rain will continue for the next 4 days".
S Balachandran, the director of Regional Meteorological Centre (Chennai), has addressed the media by saying that the drastic climatic change due to global warming and other external factors may affect the total amount of rainfall during the monsoon season of India.
In general, Tamil Nadu gets around 48% of its rain through this North-East Monsoon. Lasting for 3 months, this was the lifeline for many farmers doing cultivation and also eradicated the water scarcity in many regions.
Growing more trees in the catchment areas and Dredging the water bodies will eventually increase the rainfall and lower the water scarcity problems in the future.