Who Is Annapoorani Arasu? Is The Most Viral Talk On Social Media Today
Vignesh Subbaian (Author)
Published Date :

Dec 28, 2021 16:15 IST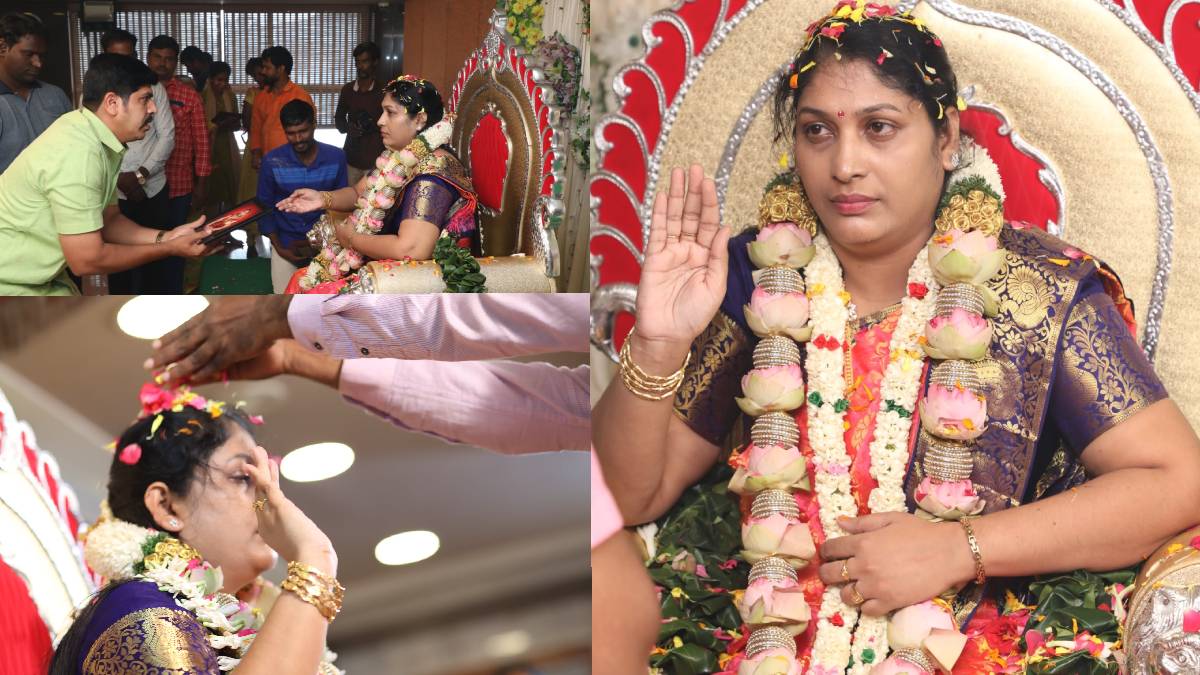 Annapoorani Arasu Amma claims herself as one of the avatars of Goddess Adhiparasakthi. For the past two days, videos of Annapoorani Arasu posing as a preacher and giving blessings to the people have been going viral on social media. Following this, many controversies have erupted on the internet.
The pooja performed by devotees for Annapoorani Arasu Amma on her Facebook page is also going viral. Seeing her blessing videos, her old video in which she was seen in Solvathellem Unmai show aired on Zee Tamil is currently getting viral. A subsequent search of her identity revealed that she had been living with another woman's husband. The clipping and video of the show went viral.
In this case, the police stopped the event, which was organized by the Annapoorani Arasu, on the hall as it was being conducted without permission. Reports also came in that they were looking for her and her gang. Meanwhile, reports spread that she was worshipping her husband's idol.
In this situation, in an interview given by the Annapoorani Arasu to a private channel, she said that rumours are being spread about me without knowing the truth. They say that it is an illegal affair. It is the law of nature that the Arasu and I should come together. We embarked on a spiritual journey called natural light. His mission is over. He then said that the power that was in his body had come into me.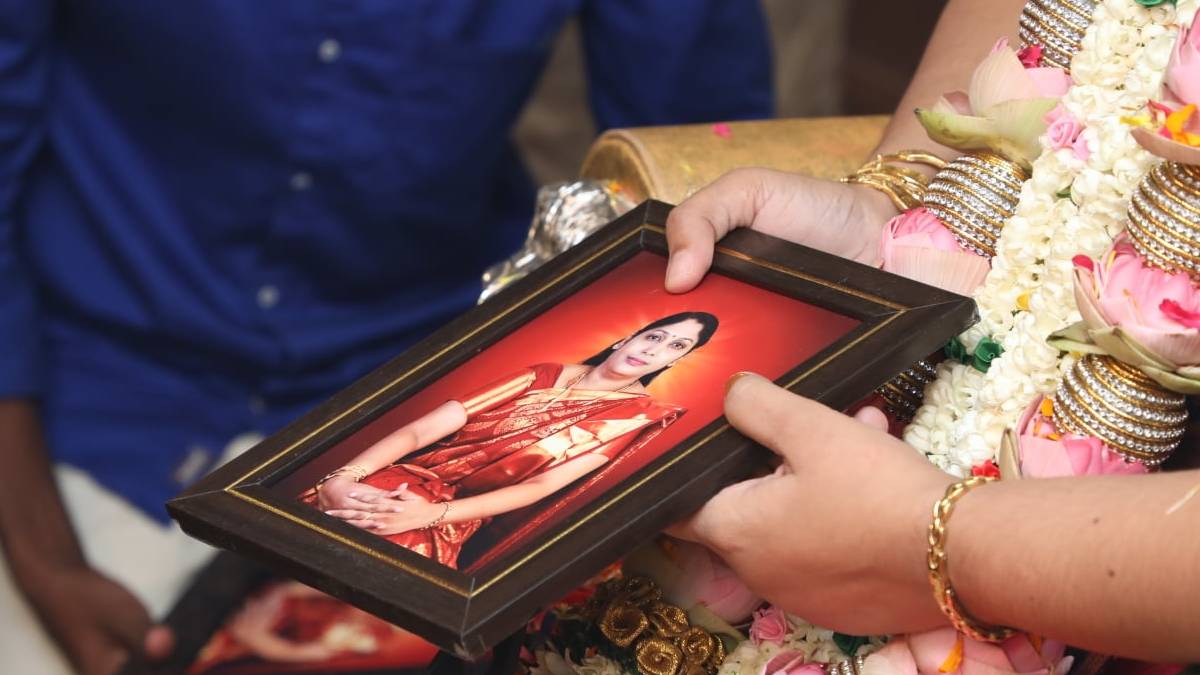 Until the last, she did not say all the information about her hometown, who she was. And she says her devotees know that everything she says come true on the show. She says that she is only going to bless her devotees because of the rumours about her and that she is no longer blessing the public.
Annapoorani said, "For three years, I did not live in secret. I was taking the training. I did not pretend to be a preacher. No intention of making money. I grew up luxurious and comfortable. I did not disappoint anyone. It is beyond religions. I do not despise any religion. I have no intention of humiliating anyone. I was not acting for anything."
She was very strong in her point that her husband's spirit was in her body after his death. It is to note that her husband died of a heart attack. She said she doesn't have the body, and she has only power. She has come to the universe to make the world realize her power. . She also mentions that because of power, there will be vibration around her and people cannot stand next to her.
Annapoorni interview is going viral with memes and trolls currently. Her answers to the question were out of logic, but still, she managed to answer the smart questions. She mentions her devotees as children and herself as a mother for them.