Writer Cho. Dharman From Tamil Nadu Wins Sahitya Akademi 2019
Vignesh Subbaian (Author)
Published Date :

Dec 19, 2019 13:00 IST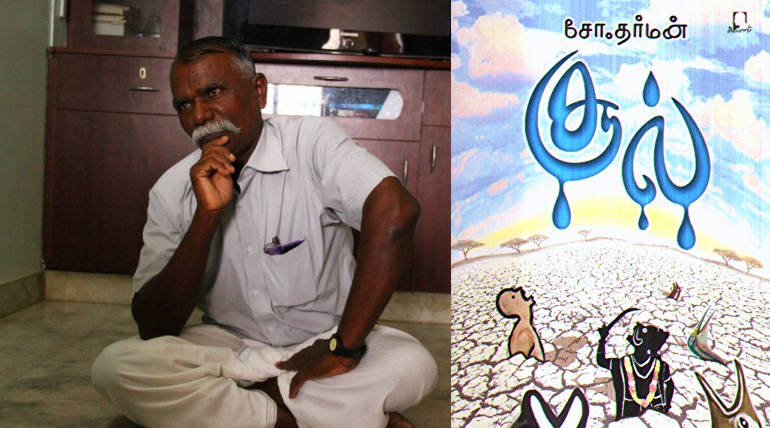 Cho Dharman's 'Sool' novel wins the 2019 Sahitya Akademi award for Tamil: Sahitya Akademi awards announced on 18 December, names Cho Dharman, to win it for Tamil in 2019. Congress MP Shashi Tharoor wins in English for his book "An era in darkness." A total of 23 Sahitya Akademi award recipients were announced in 23 languages.
Sahitya Akademi award is a prestigious national literary award in India. It carries a cash prize of Rs. 1 lakhs, a certificate, and a copper plate. Apart from Dharman and Tharoor for Tamil and English, Nand Kishore Acharya got it for his Hindi poetry book "Cheelatey Hue Apne Ko."
Cho Dharmaraj, known as Cho Dharman, said on the announcement of the Sahitya Akademi award that he is a writer and not an actor. He will remain like a herb than a sunflower. Refusing to be identified as a Dalit writer, he swims against the time and has distinguished himself in the Tamil creative writing domain.
Sool is a Tamil novel which talks about how Uralaikudi village transformation modern-day governance. Uralaikudi is the native village of Cho Dharman in Kovilpatti in the south part of Tamil Nadu. The sixty-six-year-old writer says that Sool is about the need for natural water resources like lakes, among others.
He also skeptically says that only due to lack of water in his village water bodies he chose writing for a living. But he has chosen it well as his previous 2005 novel Koogai translated in English as "The Owl" is now part of Oxford study material on the oppression of Dalits in India. He also had won the Tamil Nadu government award for it in 2005. Earlier, he won it in 1992 for his collection of short stories.
Edappadi K Palaniswami, the Chief Minister of Tamil Nadu, congratulated Cho Dharman on receiving the Sahitya Akademi award. He said he is happy that Dharman, who is a daily wager, turned writer to win the tremendous literary award for his novel Sool.