YouTuber Madan Wife Krithika Arrested For Uploading Gaming Videos
Vignesh Subbaian (Author)
Published Date :

Jun 16, 2021 18:49 IST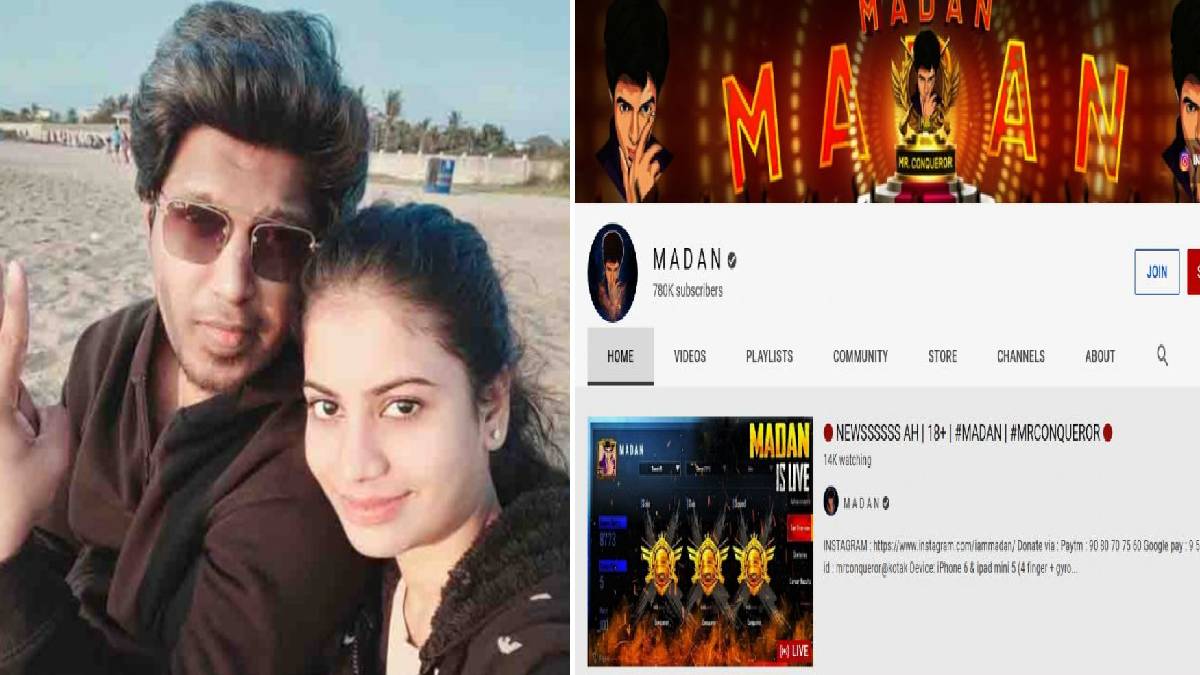 Chennai Central Crime Branch Police have arrested YouTuber Madan's wife, Krithika. Madan was the one who aired the game 'PUBG' on YouTube by talking obscenely.
Following this, there were protests on social media against Madan for posting inappropriate words about women and children. In particular, two complaints were received by the Puliyanthoppu Cyber ​​Crime Police seeking action against Madan.
Based on the complaint, the police sent a summons to Madan to appear in person. But Madan did not appear in person. Due to this, a separate team is allotted to look for him. Police who are having trouble approaching Madan as he uses his cell phone using a VPN server.
Another complaint against PUBG Madan has come to the Central Crime Branch Cyber ​​Crime Unit. Puliyanthoppu Cyber ​​Crime and Central Crime Branch Police are actively searching for Madan. The case was transferred to the Federal Criminal Division as Madan continues to be undercover using technology.
There have been several online complaints against PUBG Madan. According to the Tamil Nadu Police, 159 online complaints have been lodged against him so far.
The cyber unit police are investigating the complaints in the respective districts. However, the case is likely to be transferred to the CBCID Cyber ​​Crime as there have been numerous complaints against PUBG Madan.
Madan's father Manikkam (78), his brother and his wife Krithika, along with their eight-month-old infant from Salem district, was taken to Chennai by the Cyber ​​Crime Police and interrogated at the Commissioner of Police's office in Perungalathur as part of an attempt to reach out to YouTuber Madan.
During the investigation, it is revealed that his wife Krithika acted as the administrator of Madan's YouTube channel. It has also been found that it was Krithika who uploaded Madan's videos on YouTube.
Chennai Central Crime Branch police have arrested his wife, Krithika, for being an accomplice to Madan. Following this, the police will present her in the Egmore court.
The cybercrime police issued an order to appear in person for the investigation. But YouTuber Madan is absconded without appearing in person for the hearing. And this topic is going viral on social media with controversies and debate.