4 SSDs into One - Gigabyte Imagine the Speed of PC
Nisha Gowri (Author)
Published Date :

May 30, 2019 10:23 IST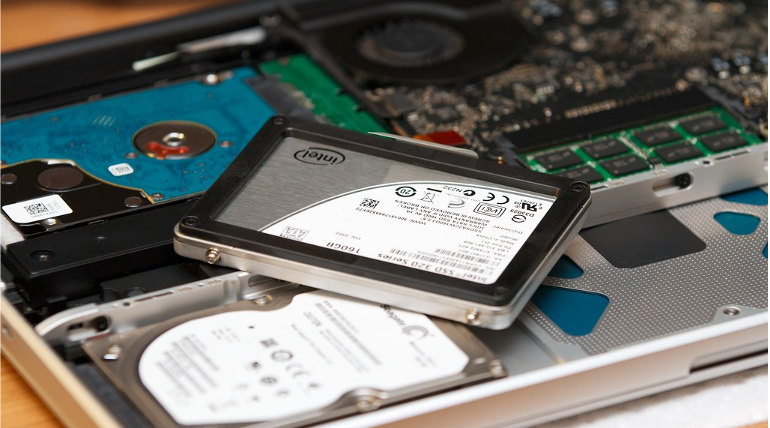 Gigabyte, the famous PC component maker has produced a Frankenstein SSD combining riser card and brand new PCle 4.0 interface. This combination has given shocking data transfer speeds. The prototype was revealed at the Computex, is a fusion of 4 separate M.2 SSDs each with 2TB of capacity. Once the installation is done in the PCle riser card and set as a single 8 TB RAID array, the complete package can read and write data at a rate of 15GBps.
The risk of heat comes along with more speed. To avoid this, Gigabyte fitted aluminium as a heat sink on op of the four M.2 slots along with a fan on top of it. At the Computex, the functioning drive was showed off. It used the Crystal Dismark benchmark utility. It is this which records the read speed of 15,376 MBPs. The awesome creation of Gigabyte will pull the multimedia editors, gamers and other power users who need to move many more gigabytes of data than an average PC user. The company is also in the aim of selling its PCI 4.0 riser. This will bring four of your own SSDs and build a fast drive that is the same as yours.
Gigabyte is a leader in the PC industry. Its comprehensive product lineup is to upgrade your life. It serves as an expert in the consumer business, gaming, and cloud systems. It always invests more on research and development to meet the consumer's needs. This company is known for its award-winning products like mother boards, graphics cards, laptops, mini-PCs and other PC components.