A bracelet to activate the brain to handle computers agreed to be bought by Facebook
Vijayan Sankar (Author)
Published Date :

Sep 24, 2019 14:27 IST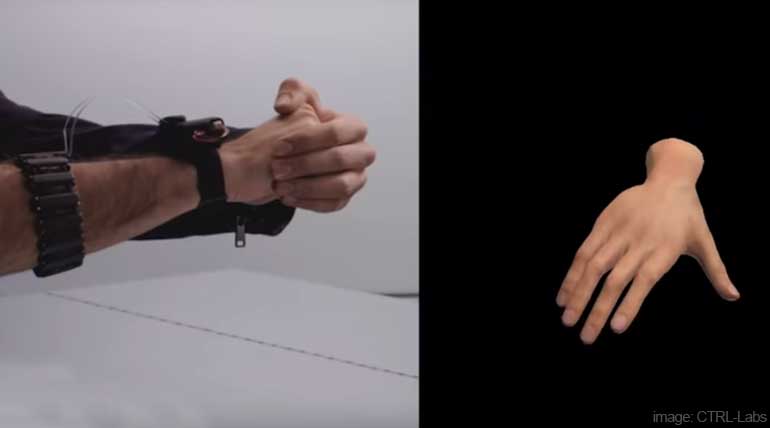 A bracelet to activate the brain to handle computers agreed to be bought by Facebook: "Boz" or Andrew Bosworth, vice president of AR/VR said the bracelet developed by CTRL labs would decode the neurons from the brain to control the digital life. The bracelet and the software of CTRL labs of New York are agreed to be bought by Facebook. FB does not reveal the exact amount for buying, but rumors are afloat between 500 to 1000 million dollars. With this acquisition, the typing on the screens of computers will be a thing of the past.
Computers to be operated by brains instead of hands
Brain computing startup CTRL - Labs is a four-year-old company in New York. It specializes in allowing humans to control computers using their brains instead of hands. Along with its software, the neural monitoring bracelet is bought by Facebook to control smartphones, computer and all other digital devices to enable them to be used without a touch of screen or keyboard.
How does the bracelet work to use the mind to control computers?
In 2017 at FB's developer conference at San Jose, Regina Hugan the head of the secretive B division of FB said that they are working on a computer-brain interface that would operate or type words 100 words per minute using brains instead of hands.
As per the recent post by Andrew Bosworth, the neurons in the spinal cord would send signals to the hand to click or type. These signals will be decoded by the bracelet to transmit digital signals that can be understood by the computers
If your mind wants to send a photo to a friend, this thought process is interpreted by the bracelet to send the signal to your smartphone, to send the picture to the friend.
It is as simple as that in the future with this acquisition by FB of the CTRL - Labs.